.:Incoming Colonial Message:. -------- .:Playing:.
H
ey
everyone.
Just really fast update.
---
Progress: finally after hard work by marchello we add the Cylon rockets in to the game, it is still early beta but the smoke trails will become bigger, We are now working on the fighters to make then fly at real distance and not firing over the holy map.
---
Idea's: It is still early to say but we have many idea's for the mod but if the will be in it is still unknown,
I have made a list of thing that i think should be in the mod and will be discust with the team.
-Space stations ( Cylon resurection hub/Ragnar station/The colony )
-Remodeled ships
-Colideble ships ( if possible with limeted engine options )
-New Mission ( Season 1 to 4 )
-All new ships for both side's ( Valkyrie / Resurection ship )
Hope you have enough news for now here is a new screenshot by Marchello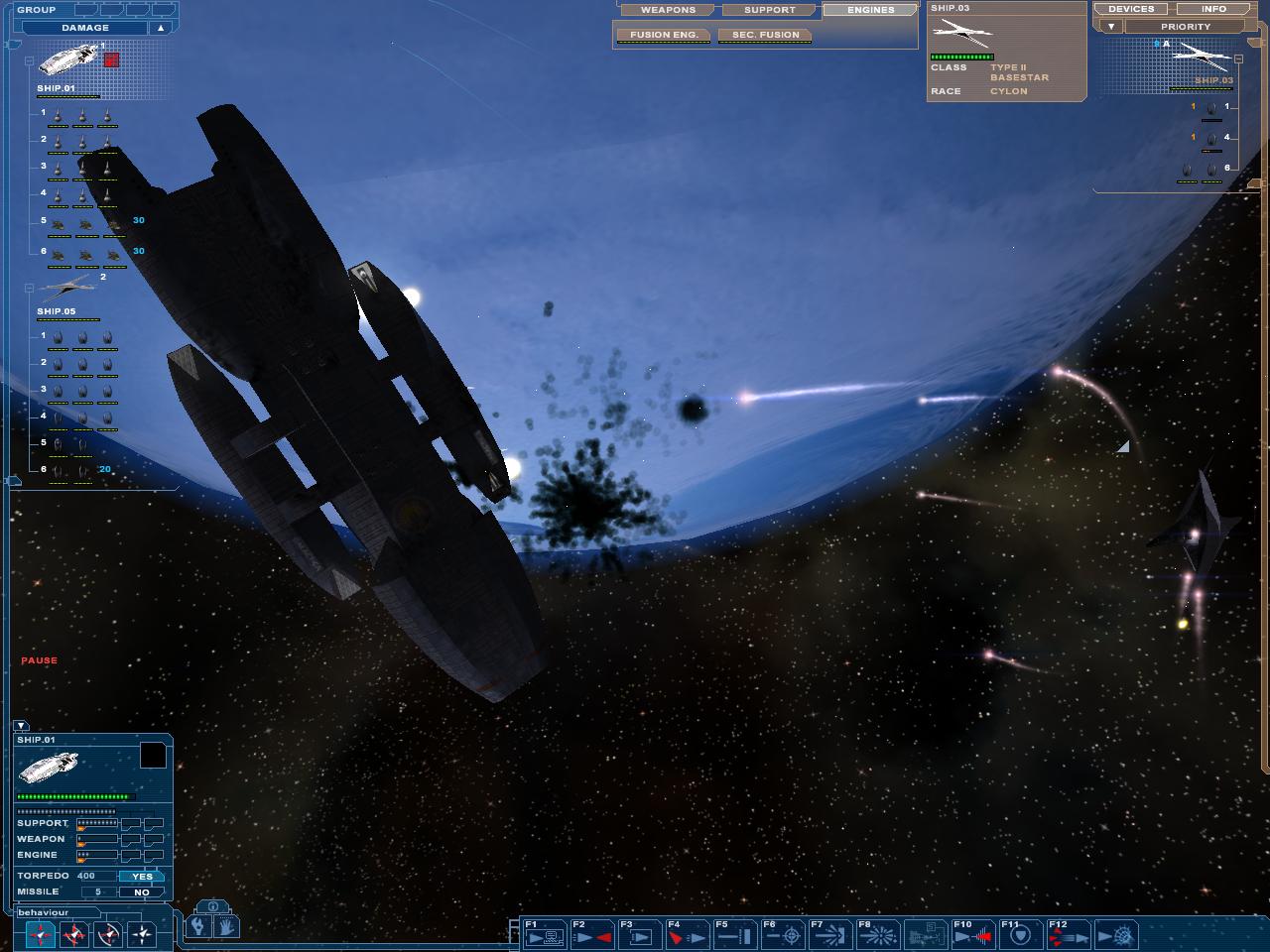 Want to become an member and interested just sent us an private message.
.:Colonial Message Ending:. --------.: 13/01/2010 :.