Hi all! I could say all this rubbish that I have little time blah, blah - you all know this :-) But sadly it is true. So I will cut it and talk about the mod news itself.
Models and animations
Following text describes three videos about weapon news, please note that the hands in the 1st person view are modern type and so they WILL NOT be part of the Back2Fronts mod.
You can watch here, or use video section.
Browning M1919A6 (.30 Cal)
Some time ago I made a port of CoD WaW .30 Cal (Browning M1919A6) into COD2 including animation. I used a CoD WaW modding tool's source. The result is not perfect but it is the best what can be done. The model itself is more or less simple port so it is not finished.
CoD2 B2F Browning M1919A6 (.30 Cal) (work in progress)
Browning M1919A6 (.30 Cal), model and the animation (both import from CoD WaW), the animation is not perfect, you can spot some errors, but it is the best that can be done right now, the model is not finished yet.


FG-42E scoped and unscoped
Second nice thing there is another FG42 model, this time the early one (FG42E). The model is CoD WaW port as well but with more touch (both model and texture work - about one day work). The model is not finished, requires some serious patches/improvements mostly on the parts which are not directly seen in 1st person view. Also textures will be adjusted. Right now it uses the same animation as the previous FG42.
CoD2 B2F FG-42E scoped and unscoped (work in progress)
FG-42E scoped and unscoped test, early (E) FG42 version, the E model done from CoD WaW with one-day tweaking, not finished, animation same as on the previous FG42F model.

You can watch here, or use image section.
Ingame pictures: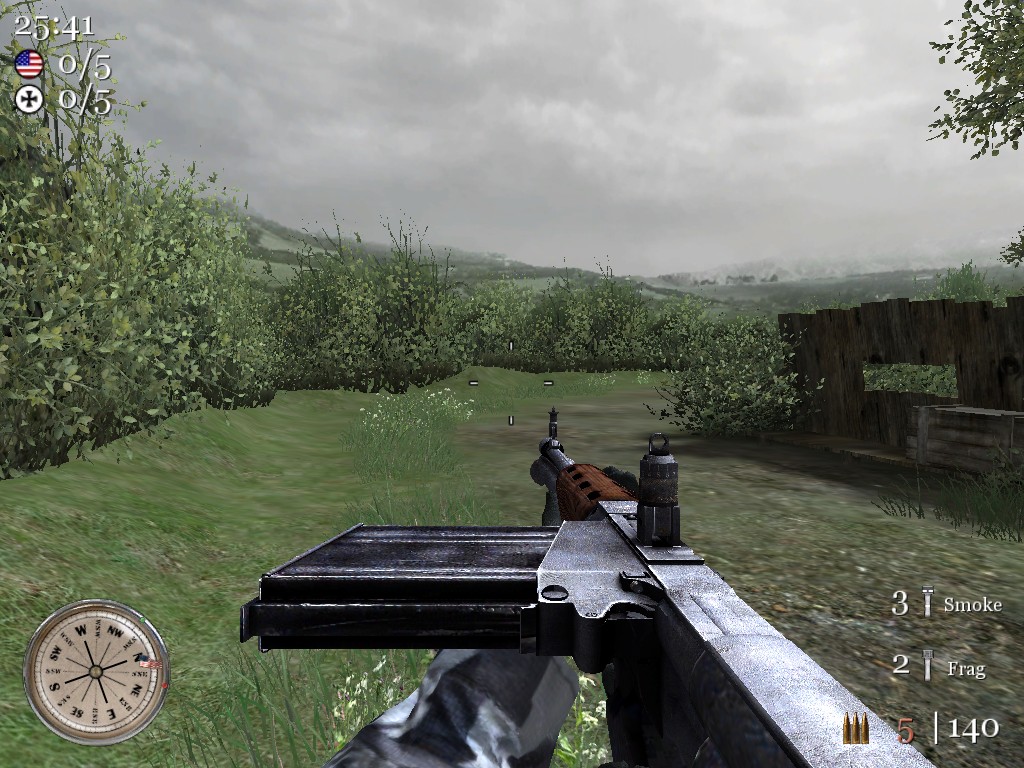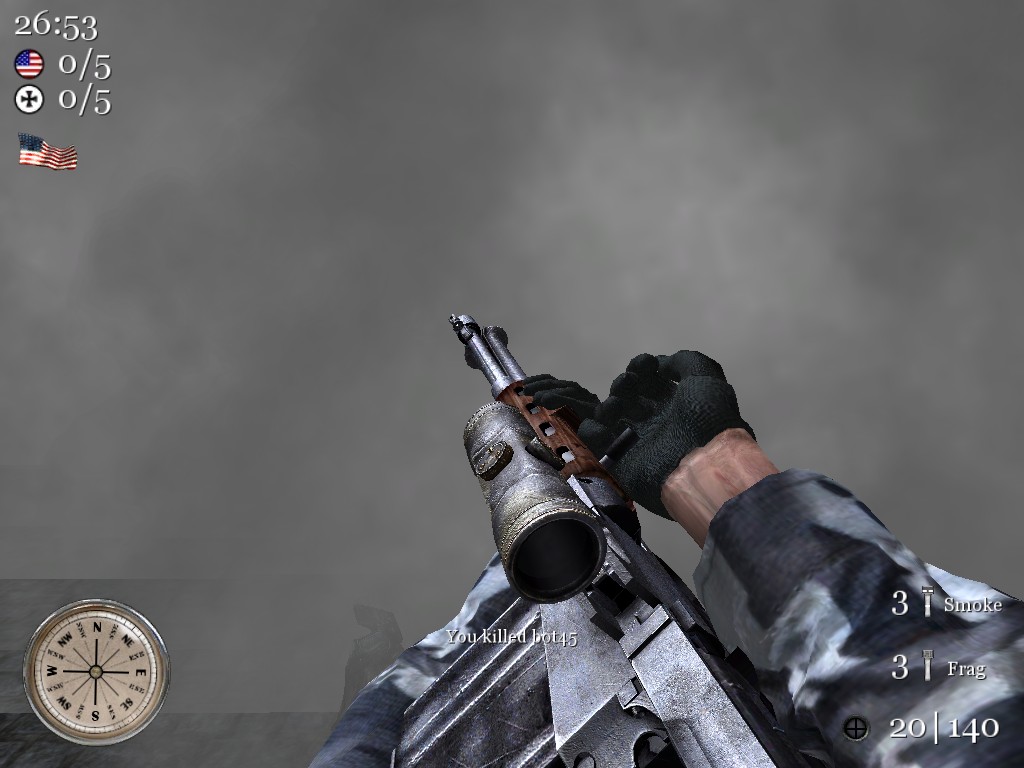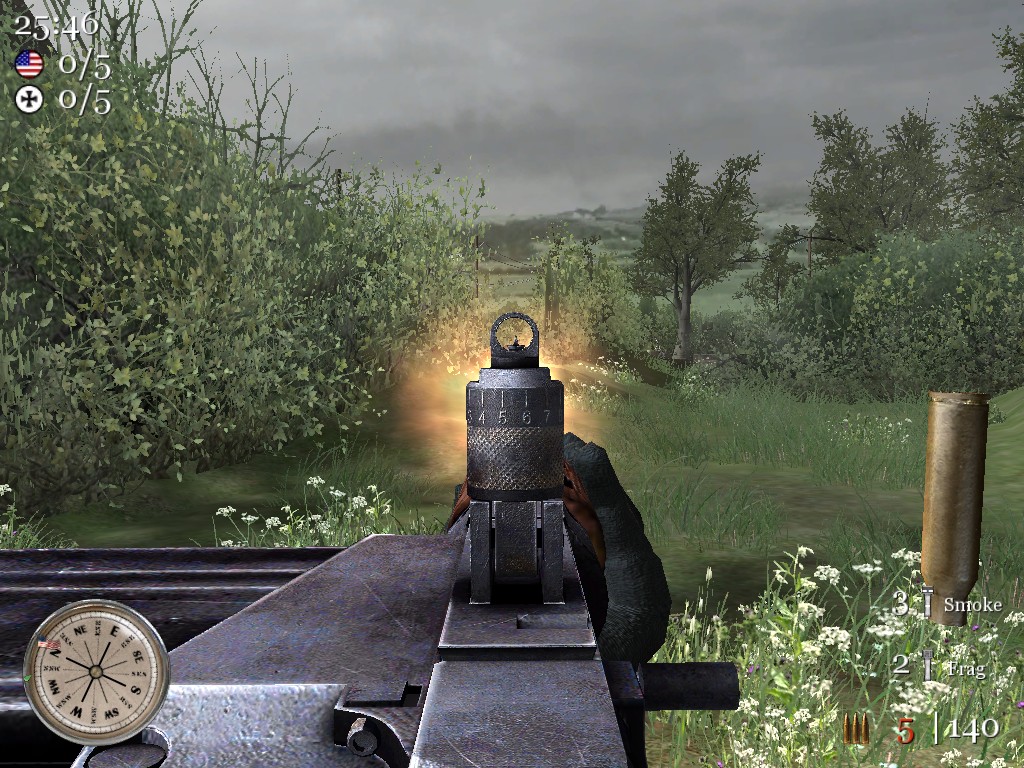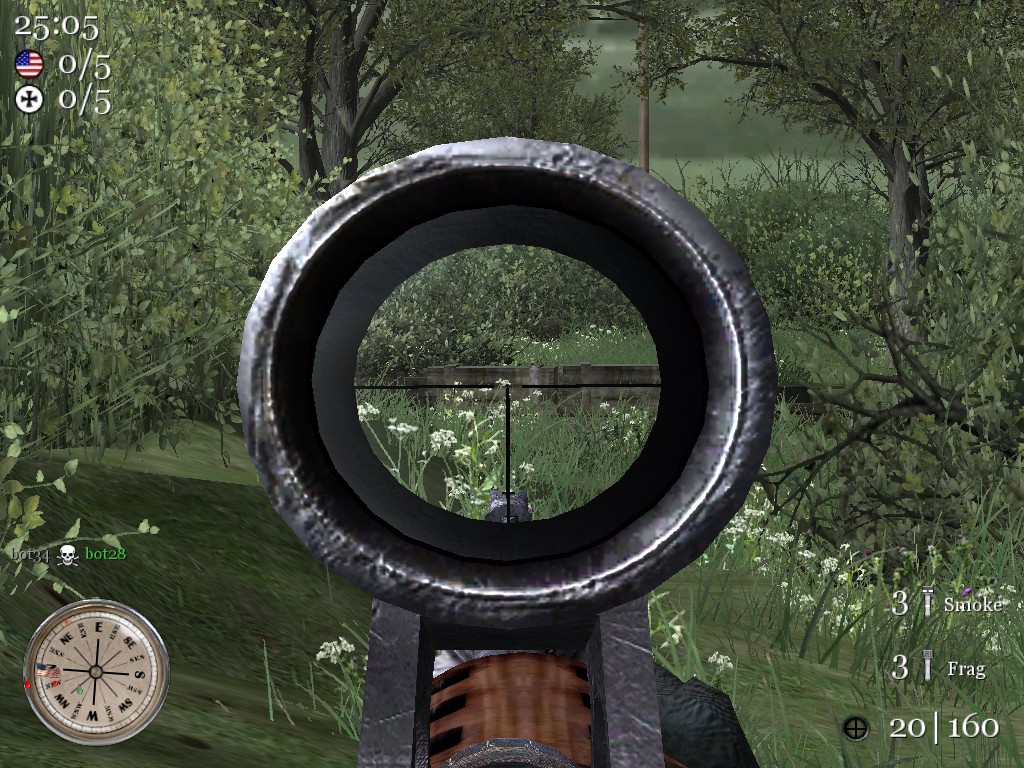 Bazooka M9
I took a quick overview shot of the Bazooka M9 model too. The model is quite old but it was improved in the texture/material meaning. It has better render results than before because the grain patch was discarded. Btw, the grain removal applies for all models changed to this date.
CoD2 B2F Bazooka M9 (final)
Bazooka M9, the changes are done on the textures only (smoother and better detail than before), I also made the video because I didn't make any with capturing the Bazooka.

NOTE: All videos are from testing so they do not have to contain all features of the final mod. Also in the final mod some features which can be seen in these videos could be omitted.
MCh2207Cz