Hi all! I have decided to put there a small update info about currently progressed stuff. So the pictures and videos shown are only renders so far. Ingame tests are quite far away now.
You can watch here, or use video section.
Animations
Because I have discovered some new tricks and methods I can recreate quite precisely original CoD2 animations.
CoD2 B2F Tokarev SVT-40 scoped and unscoped (work in progress)
I used this new knowledge for some improvments (and will use in future as well).
The first recreated/improved animation is the Tokarev SVT-40. Because I created a high definition models for this weapon before, the package looks very nice even in this state of development.
Just some additional notes - the scene video shown is rendered (so it is NOT from CoD2 engine). Model is partly finished (the reticle inside the scope must be done plus some small details missing). The animation is missing putaway, pullout and melee motions. After the work is done, I will post some ingame test. First shown is scopeless Tokarev SVT-40, then a scoped version can be seen. The first reload animation is of "not empty magazine" type, the second reload is "empty magazine" type. Note that the video does not contain any sound. The sounds are finsihed and ready though, I just did not included them in the render...


Models
New and old tanks
I think you all know about that Panzer IV and its various textures. So no need to introduce, but the T-34/76 and the newest Panzer V Panther project are something that I have not presented here yet. You may noticed the T-34/76 render video on youtube before (which you can see below). But the Panther tank is the latest so far unseen stuff. I got only image renders for it so far because the model requires a lot of work - both modelling and texturing.
CoD2 B2F T34/76 model 1940 (work in progress)
A 3D render of a new vehicle model - T34/76 model 1940.

You can watch here, or use image section.
Rendered images: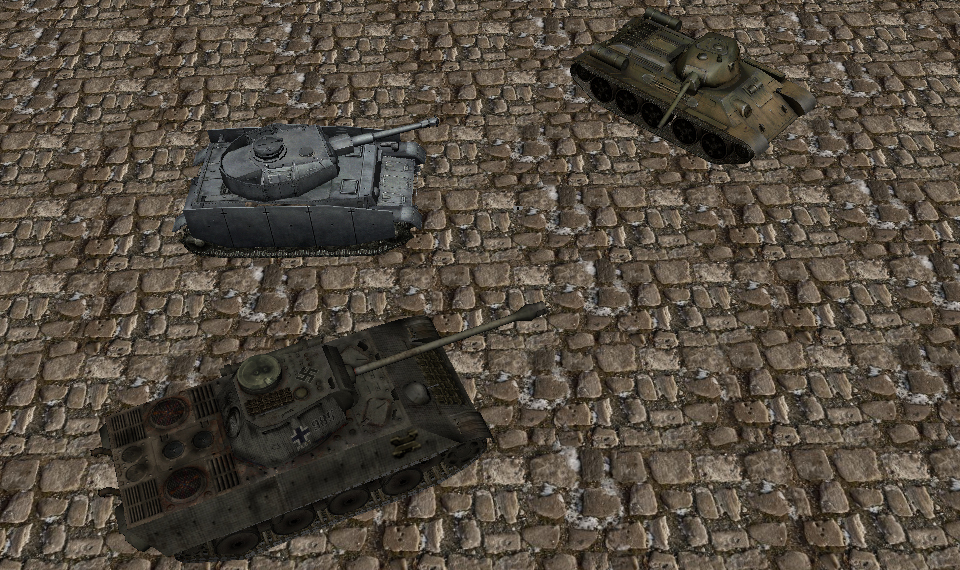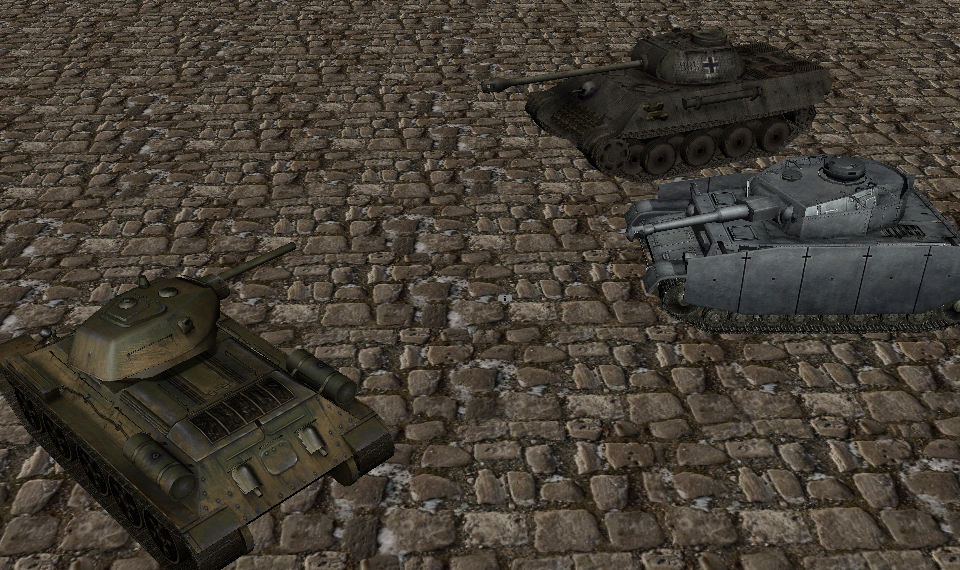 NOTE: All videos are from testing so they do not have to contain all features of the final mod. Also in the final mod some features which can be seen in these videos could be omitted.
MCh2207Cz