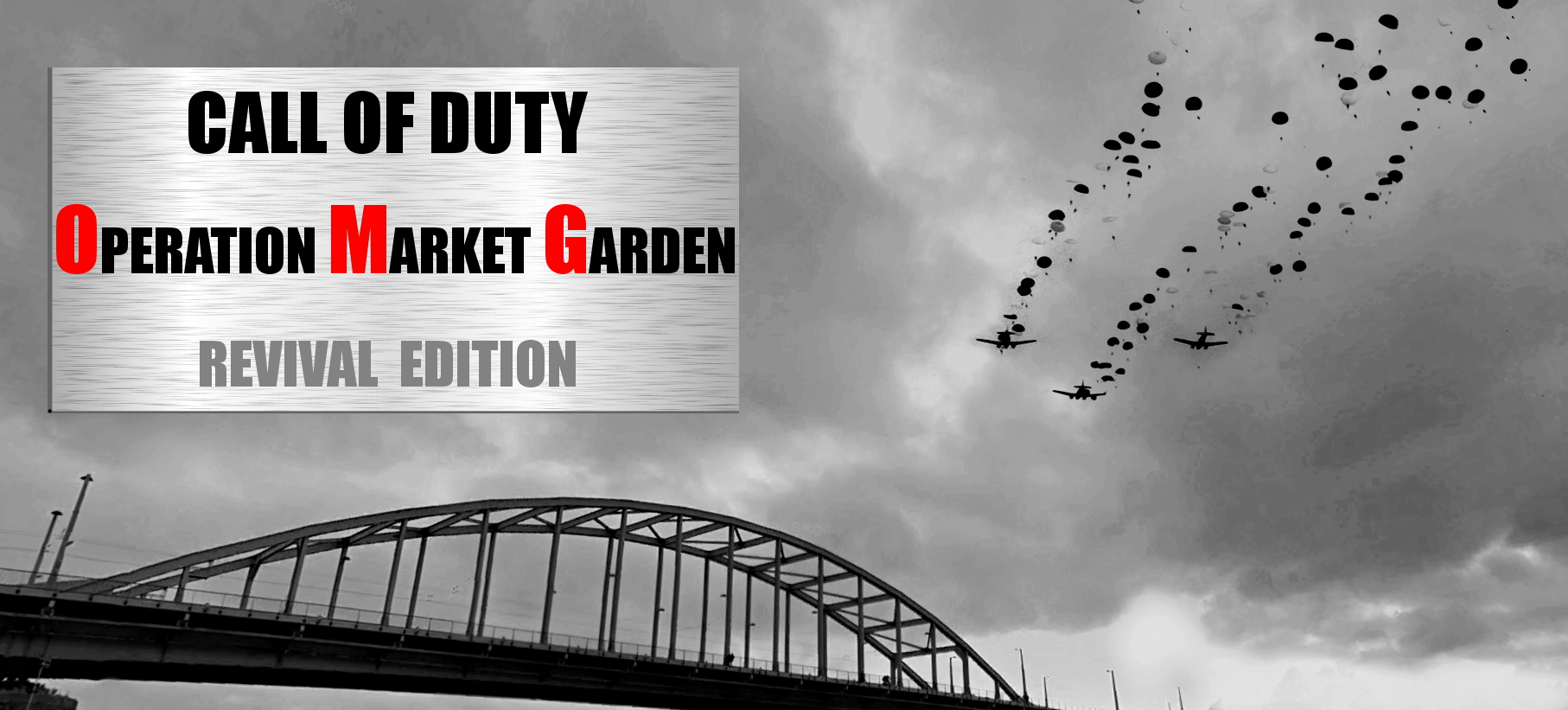 Hey!
What we have in mind is to expand, enhance, and hope to fill the blanks that were left when the original B.D.T. team project came to a close. I am no mapper myself (I'm more of a sound effects guy than anything else), but I greatly feel like giving this mod and its content a breath of fresh air can lead to a good creative undertaking for the classic COD.
Djole22lt is already working on his own Market Garden content (particularly for "United Fronts"), but anyone else is welcome to chip in and help this revival take form.
Anyone want to help on my mod, Moddb.com ? Currently looking for people with:
Mapping experience
Experience at converting old maps up to UO standards (if such a thing can be done)
Weapon modelling, animating, and textures (i.e. the British anti-tank PIAT)
Character textures (for the different factions of the operation)
Voice actors or voice files for Polish forces and Dutch Resistance
If you are interested contact me at Moddb.com . This mod, apart from me and djole22lt, doesn't exactly have a modding team yet, but still. Any kind of support is gratefully accepted.
Cheers!