A few Nights ago, me, YellowApple and Dave had a discussion about new mod ideas, seeing that our chance to recreate Decay had already been taken by other modders, we developed an idea for a better idea. Claustrophobia, the current name. In Claustrophobia, you take the roll as the only survivor (subject to change) on a Spaceship, in the far future. The rest of the Ships population was killed by a recently infestation of a wild alien species (origin subject to change). Currently, we have no character, but I'm working on some level designs. I have only had one HDR Build so far, but I can't make anymore because the skybox (custom) isn't an HDR skybox. The theme is generally close-quarters fighting, it's going to be much of a Sci-Fi Horror game. With no flashlight and dark, cold environments, inside the derelict ship.
Here's the one HDR Build I've had, the map has changed since then, and looks better.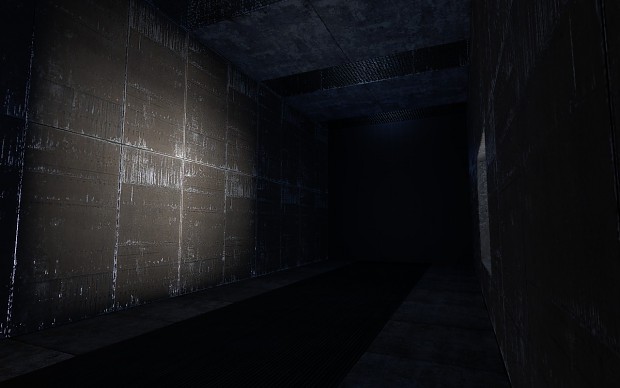 Concerning weaponry, we're not going to use any stupid laser guns. We're going to use generic bullet weaponry, probably made up weapons, since it's in the future - Dave suggested the idea of being able to use anything in the environment to fight, like you could rip a fire extinguisher off the wall and use it to whack aliens. Perhaps you could find a pipe that's old and easy to break and break a chunk off, who knows? With Dave around, he's a professional coder, if he doesn't get his job at Valve he might just be the core coder of the mod team.
Music, Dave said it might distract from the atmosphere, so the only song might be the menu track, might compose a song for the end/credits. Maybe some ambient songs.
Generally, the Mod is going to be very scary and dark, yet portray the storyline very well. It's currently got no team so if you want to work on it with us send me a message or apply to join the Blab Void Modding Studios team.