It's day two, the final day of our August update. We've got a few surprises for you today, as well as some new features to help the mod's atmosphere. So, without further delay, here's something a great deal of you have been waiting for:
---
This weapon serves the same function in City 17 as the Super Gravity Gun in Half-Life 2 and Half-Life 2: Episode 1.
---
Watch out for these guys. Rebel Zombies, because of their thick kevlar body armor, are a bit tougher to kill than the Citizen Zombies you're used to. They also pack a harder punch. Keep your distance.
---
Enhanced Water Particles
As always, we at Team Gear are constantly improving on our work. Since our last update, our water particles have gotten some major upgrades.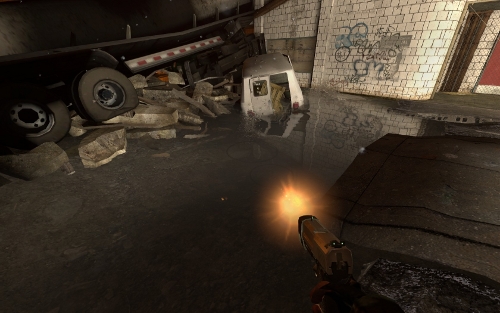 You might notice we now have custom hand models, and that we've also improved the muzzle flash particles.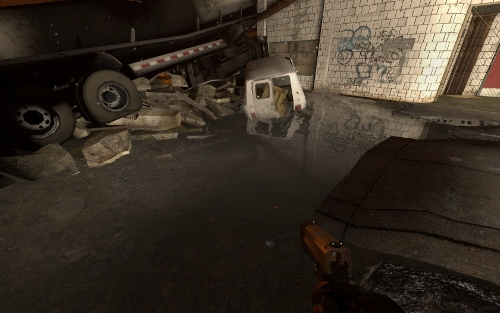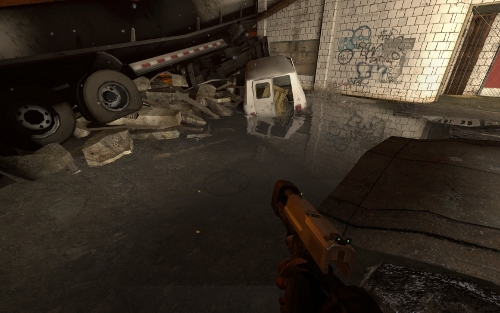 ---
3D Crossbow Scope
Now, your main FOV and your zoom FOV is independent, giving you more visibility while using the scope, and just plain making the game more realistic.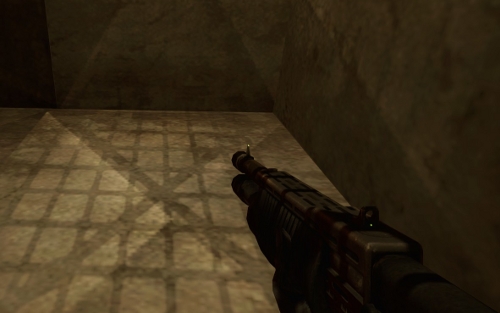 Projected Textures now obey the leaf system, meaning, when the object, or objects they are casting on are no longer visible, the light will cease to render, saving a large amount of frames.
Before, projected textures would constantly render, which in addition to the obvious performance lowering effects, would cause the light to cast through walls, and create strange "artifacts".
---
Weapon Flashlights
Now, much like Left 4 Dead, your flashlight is tied to your viewmodel. This creates moments of almost total darkness in dark areas when reloading, and other such actions, giving a more cinematic experience to gameplay.
But check back in September. We'll have plenty more for you then!