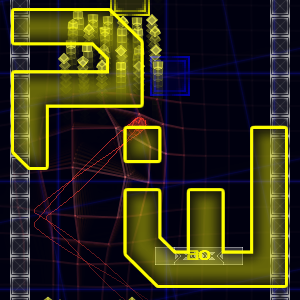 Hello!
Well, this is late, but I just uploaded a Christmas gift :D
It is that he beta is now public! This also means that Beta 3 cycle is over.
Ok, new stuff on Beta 4
Fixed several minor bugs
Now you cannot heal yourself for free using the fast power (it still heals you, but you need balls)
Finished fixing the new menus, now everything have tooltips, the options menu positioning of items improved, and the fullscreen button actually saves the option.
Sound was added to the time powers, so you can notice that you activated them when nothing on the screen is moving.
Now you can return to the menu, and later return to the game from where you left it, instead of quitting the level reloading the game and you having to return to the level start.
You cannot press the resume button anymore when you should not be pressing it anyway.
The power items had their value tripled, this will make the make a big easier and the power items more important.
The energy levels had power items added to them.
The ball is slower on the invader level, making that level a bit easier and more fun.
Switched the order of the levels, to make some harder levels be later.
Also the icon of the game got updated :D
Ok, the thing that matter, the download link:
(Note: if you are using Firefox, it may try to "display" instead of download the file, if this happen, right-click the link and ask it to save-as instead)
Windows download
Windows mirror
Mac version thanks to Jam, he compiled, converted the icons, packed the dmg and uploaded to mediafire :D
Also the IRC server is being rather active, visit us on irc: Irc.agfgames.com
And we made some forums (that still have lots of work to be done, but they work already): Forums.agfgames.com
And the donation link: Indiegogo.com