Hey guys,
CHOP is an arena fighting game with a twist : your goal is not to have the highest kill count but to escape the arena through a portal.

A bloodthirsty frenzy around a pizza and beer(s), what's best ?
A free demo for windows is available here : CHOP demo
CHOP, it's a visceral gameplay where bloody killings meet ultra fast movements. Really accessible in its gameplay, it offers a real strategic dimension associated with a deep intense gameplay that will put your skills to the test !
One hit to kill, respawn almost instantly : CHOP is meant to give a feeling close to what you can experience in fast FPS such as Quake or DOOM, mixed with platformer setting and influences from Towerfall, Nidhogg and Super Smash Bros.

Blood and guts in a torn apart world, with a comic book vibe : it speaks to those who like gore, comics, post-apo and are looking for a supercharged party game.
The game is playable up to four players. Challenge your friend one-on-one or enter the fray. You can even team up and play two-on-two, or one versus three if you have the guts for it.
Eager to get back to the golden age of local multiplayer games ? To crush your friends after practicing hard on a skill-based and competitive game ? Here you go.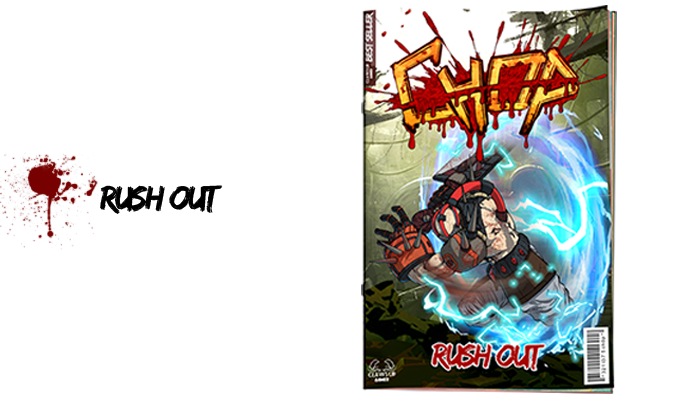 That's CHOP flagship game mode. Here, your goal is not to have the highest kill count but to escape the arena through a portal.
When you slaughter an opponent, your portal opens : your goal is to escape through it. If you get killed before, it closes and you have to kill again. Once you've reached it, you have to wait a short moment to be pulled out of the arena. You can't defend yourself and can get killed during this crucial instant !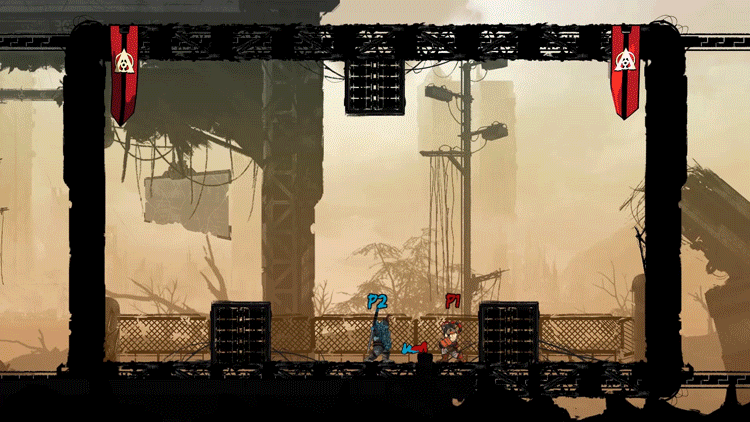 Prepare to laugh and/or insult your buddies when one of these fuckers manages to kill you and reverses the situation to his advantage, just before you would have escaped !
This is what makes battles in CHOP so intense, any action can be a game changer.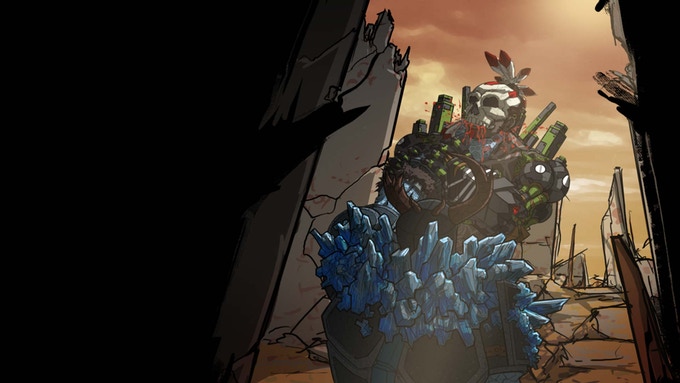 I'm gonna make your head pop like a cherry !
We will launch a Kickstarter campaign for CHOP on March 20th.
We need you ! Help us spread the word by clicking on the link below. It's free and will just post a one time message on your social feeds when our Kickstarter goes live ;)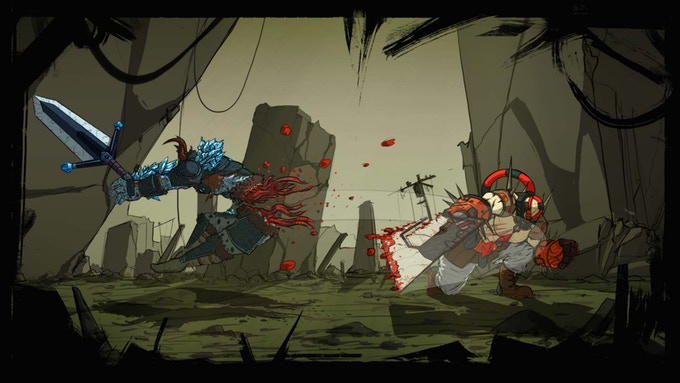 Damn ! It's gonna hurt tomorrow