Hello and welcome to another update of No man´s land. Today's update will contain many interesting things, some of them you have already suggested. First of all, welcome our new member, Archimonday. His work is very nice, as you can see below.
Mauser C96 "Broomhandle".
The Mauser C96 (Construktion 96) is a semi-automatic pistol that was originally produced by German arms manufacturer Mauser from 1896 to 1937 Unlicensed copies of the gun were also manufactured in Spain and China in the first half of the 20th century. Approximately 1 million C96 pistols were manufactured by Mauser alone, with the number produced in Spain and China being large but unknown due to the loss, non-existence, or poor upkeep of production records from those countries.
(the normal map is still WIP)
The Mauser C96 had superior range and better penetration than most other standard pistols; the 7.63x25mm Mauser cartridge was the highest velocity commercially manufactured pistol cartridge in existence until the advent of the .357 Magnum cartridge in 1935. Besides the standard 7.63x25mm chambering, C96 pistols were also commonly chambered for 9mm Parabellum.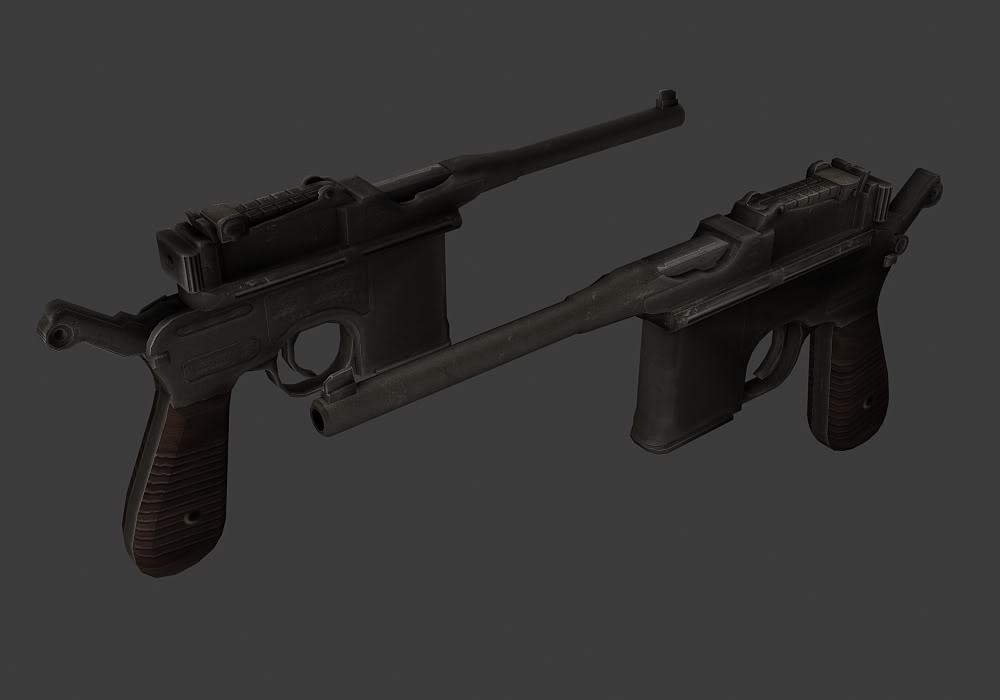 CHECK this video to see it ingame:

As a military sidearm, the pistols saw service in various colonial wars, as well as World War I, The Estonian War of Independence, Russian Civil War , the Spanish Civil War, the Chinese Civil War, and World War II.
In No man's land, C96 was created by Rataconfusca and codded by Archimonday
Second "weapon" is quite known thing, but not very often used in wargames: Whistle!
The whistle has its roots dating back to ancient China, where night watchmen would blow into the tops of acorns to alert the towns to invading Mongolians In ancient Egypt two blades of the papyrus plant along the Nile river were held together in between the palms. By blowing into the palms the papyrus leaves would make a loud vibrant sound.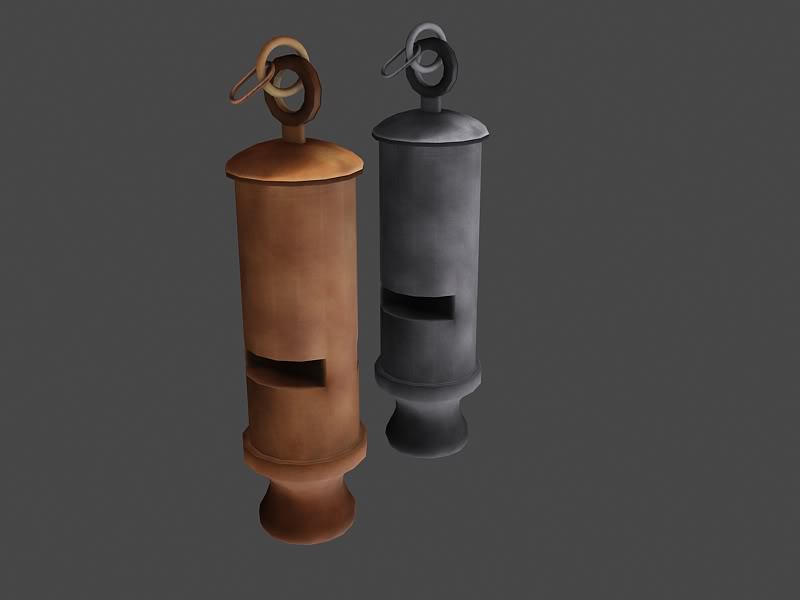 (US and Brittish)
Whistles were used in various military engagements in the 20th century. They were used primarily to initiate a pre-set plan so that all parts (within earshot) would move simultaneously. Officers in the first world war would sometimes blow whistles to signal all troops along a broad stretch of trench at the same time. It signalised time to die, that is go over the top and charge the other sides trenches.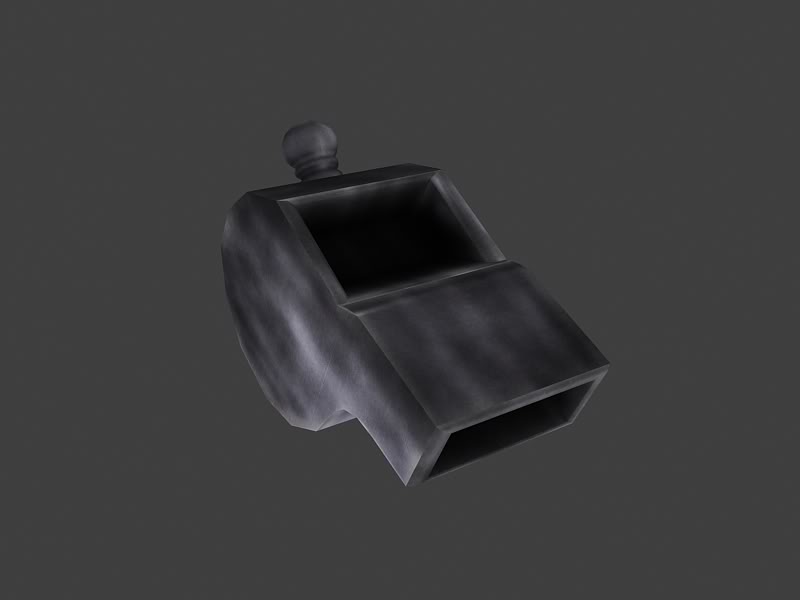 (German)
Whistle was modeled and codded by Archimonday, skinned by Ronisayswoot.
CHECK this video to see it ingame:

And BONUS, Check new animations of Gewehr 98 ingame, by Archimonday:

That's all for this week, but be sure to come back next time for another update. Until then, feel free to discuss here on moddb and
HERE this update.
(source:wiki)