History start preview
After the zombie infection spread throughout Chile in 2017, no one was found that could be charged for it - The virus absolutely decimated Chile, so to contain the virus from spreading any further - Frontier alliances were made, those being the PECV (Peru, Ecuador, Colombia and Venezuela), the AUP (Argentina, Uruguay and Paraguay) and the BGSG resistance (Brasil, Guayana, Surinam and French Guayana) Sadly enough, the virus managed to make its way through to Bolivia. Decimating it before the neighbouring resistance and security groups were able to be of any significant help. This whole ordeal, oddly enough, was attributed to the UN's lack of supporting, it is now year 2020. And my suspicions have been nothing but confirmed. The UN is nothing but a wolf in the costume of a sheep, after the virus was successful in the absolute destruction of Bolivia it seems to just have gotten stronger, I'm certain that they have something to do, if not being responsible for the virus. Year 2021, now everything makes sense. The UN is no more, now it's the "Shadow Corporation", a conglomerate of very powerful people. The virus is now in full possession of the Bolivian populous, and is quickly spreading through Brasil. The climate is full of uncertainty, and a great deal of distrust. So much so that the 3 resistances against the virus have completely separating, working against each other in some cases. While all of this happens, Chile slowly gains back territory, there's still a substantial amount of zombies roaming, and not only that. But the "Shadow Corporation" has introduced a new species of zombies to the streets, this one being much stronger and advanced. Making the zombies much more of a threat, not only that, it also makes them considerably smarter. Some of them being able to utter frightening phrases.
Credits for translating into English - Bub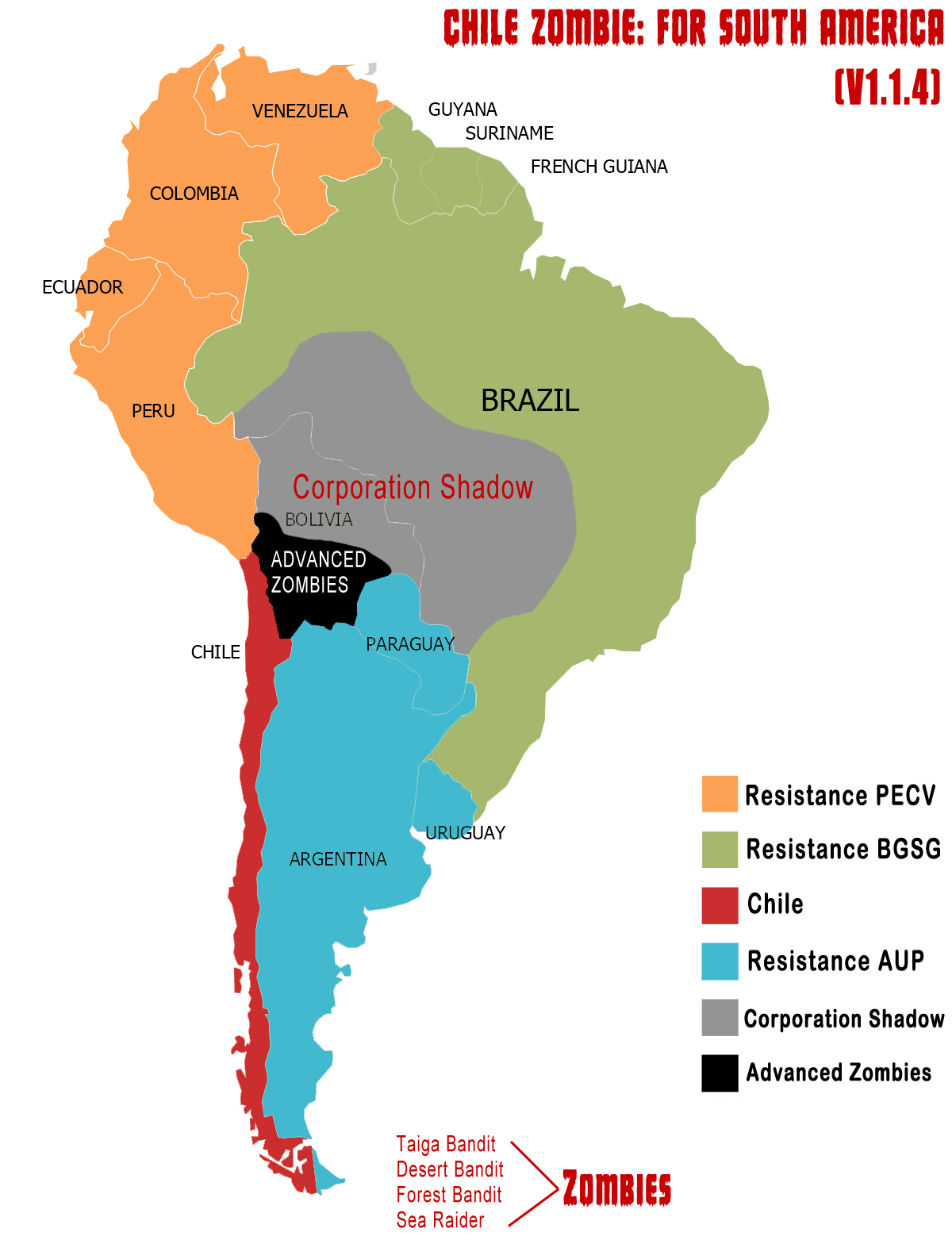 Factions
Resistance PECV (Perú, Ecuador, Colombia and Venezuela)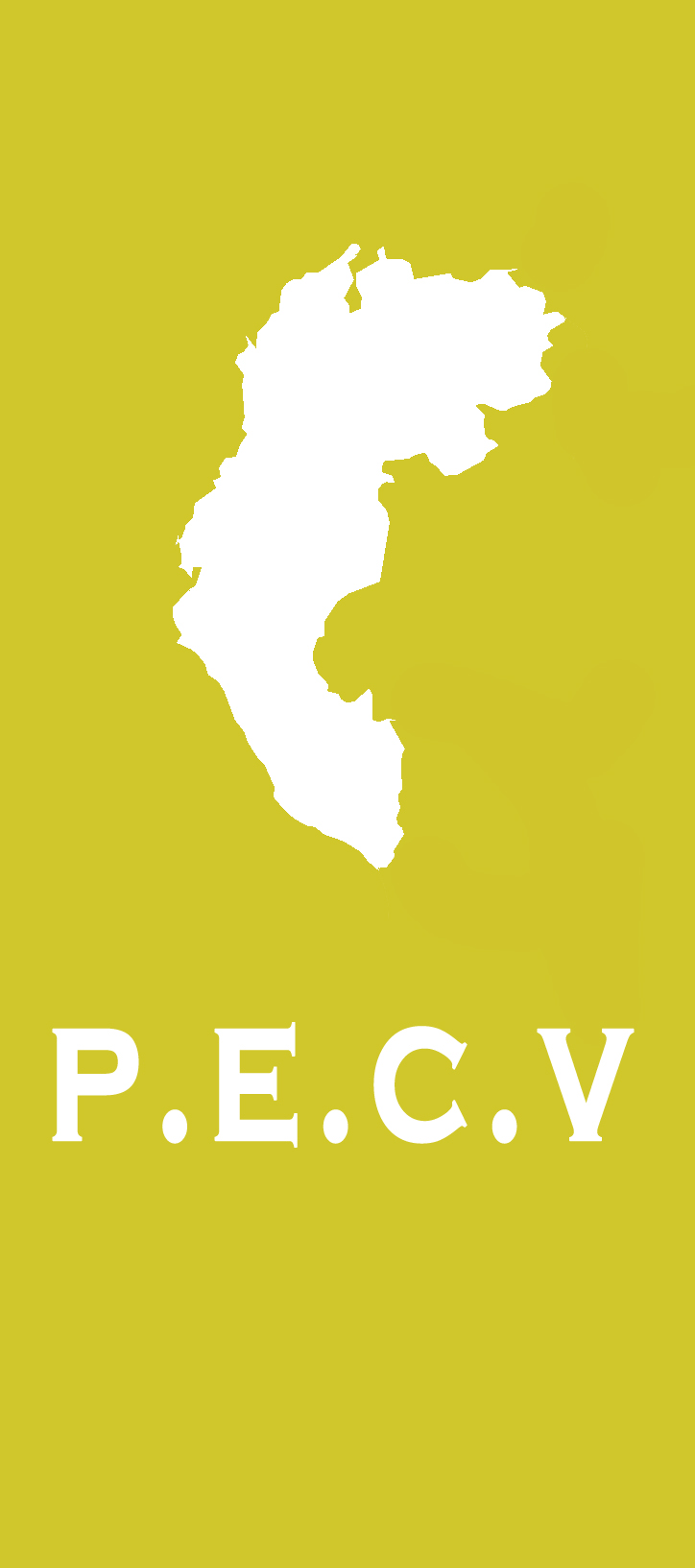 Resistance BGSG (Brasil, Guayana, Surinam and French Guayana)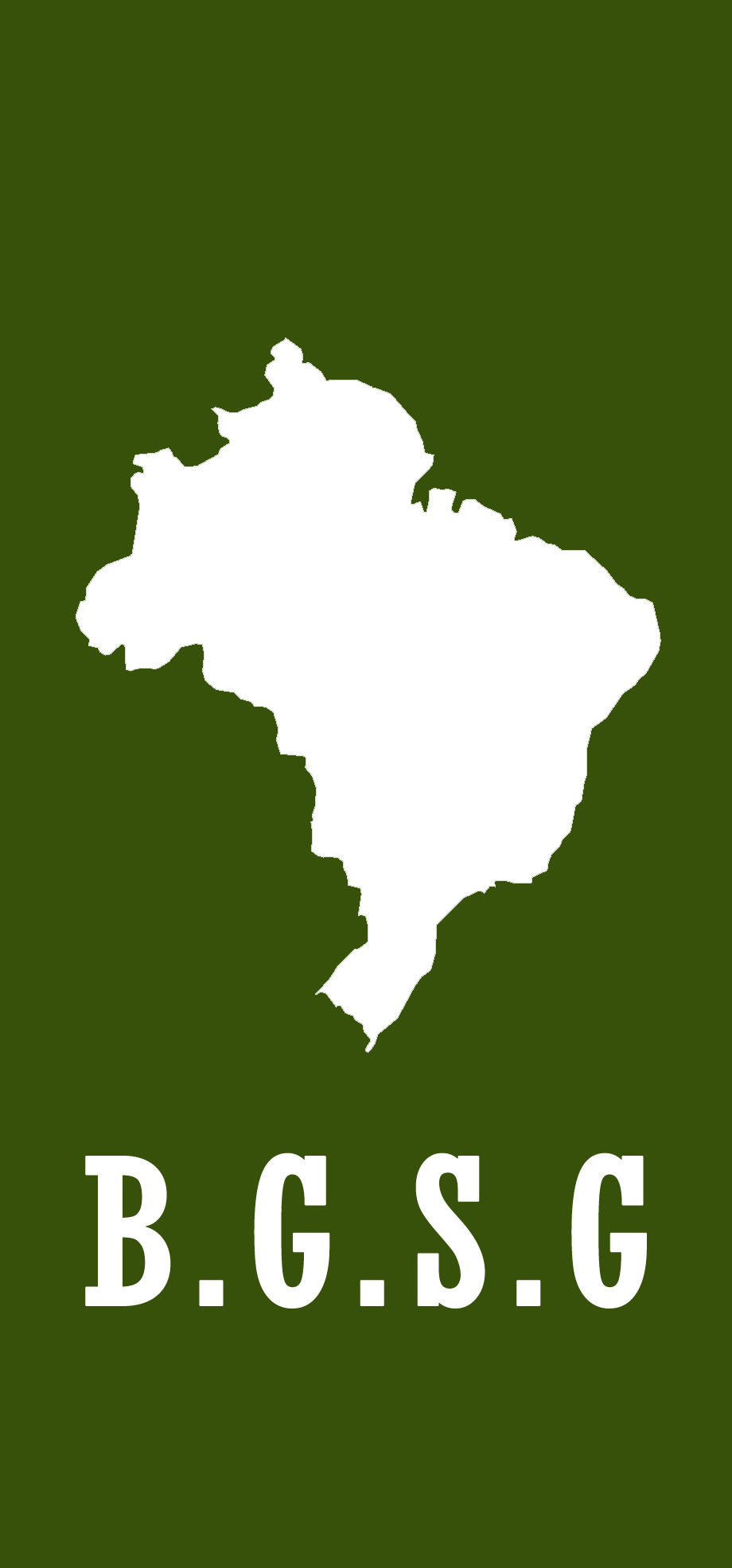 Resistance AUP (Argentina, Uruguay and Paraguay)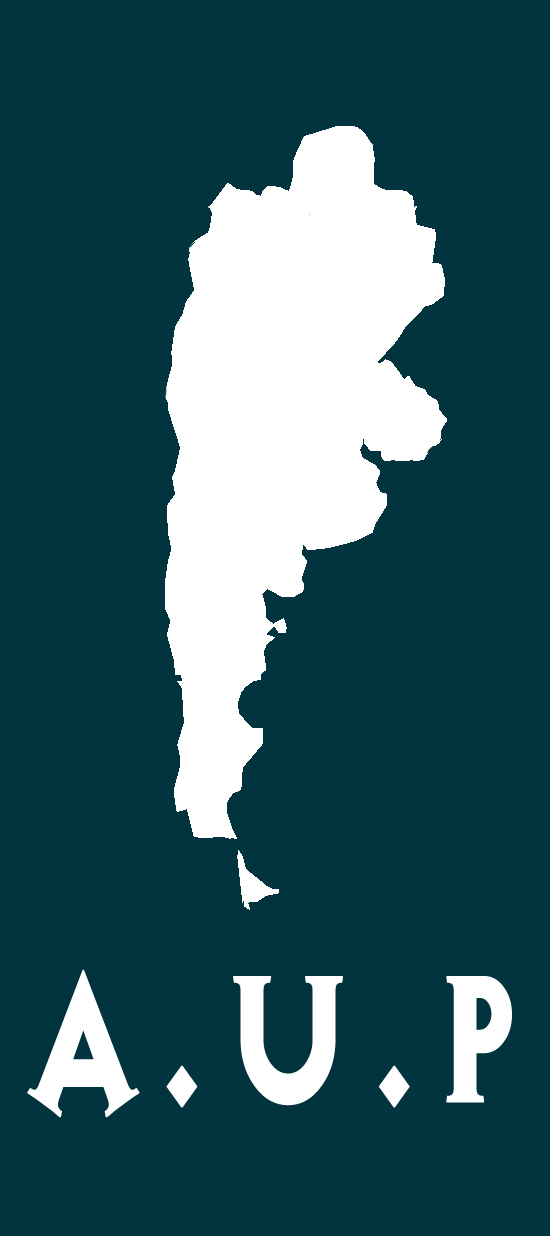 Chile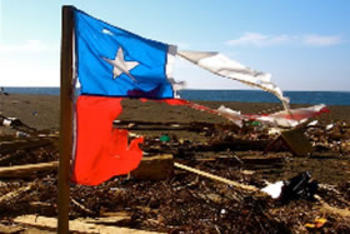 Corporation Shadow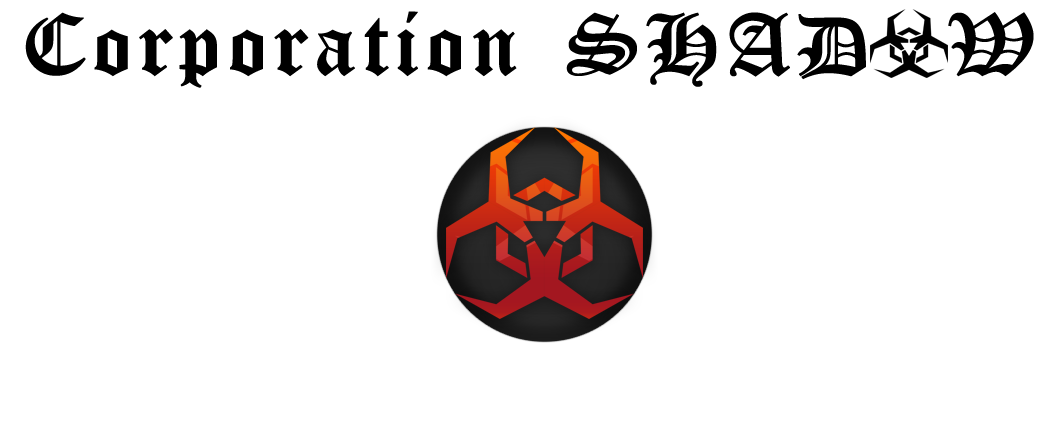 Advanced Zombies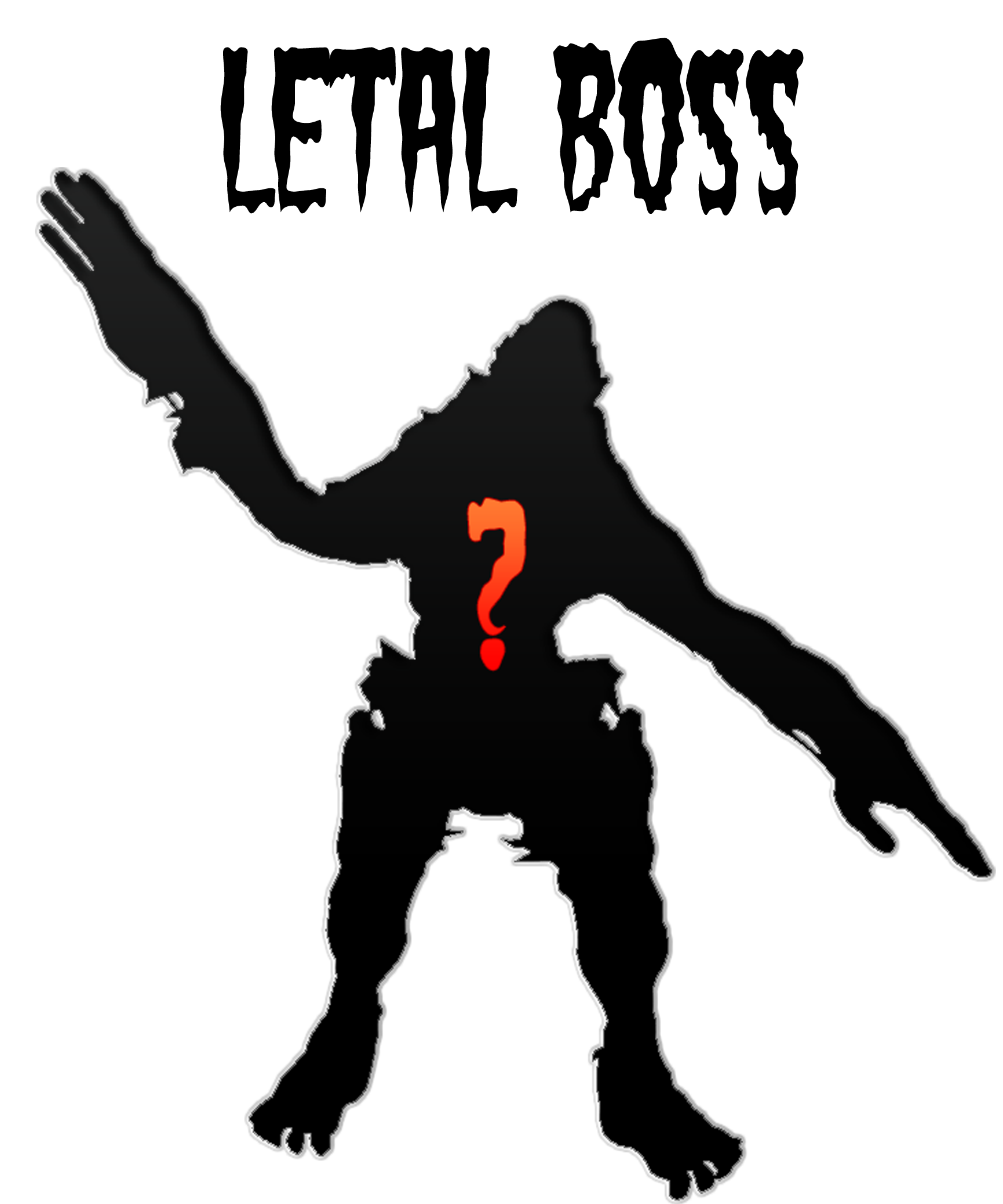 Historia en español
Después de la infección Zombie ocurrida en Chile en 2017 sin culpable alguno, el virus cubrió a todo Chile. Para detener la expansión de este virus, se crearon alianzas de resistencia en las fronteras Chilenas, entre ellas son la Resistencia PECV (Perú, Ecuador, Colombia y Venezuela), Resistencia AUP (Argentina, Uruguay y Paraguay) y Resistencia BGSG (Brasil, Guayana, Surinam y Guayana Francesa). Lamentablemente el Virus logró pasar hacia Bolivia, antes que las resistencias ayudarán a Bolivia, extrañamente se adjudicó esta responsabilidad la ONU. En este año 2020, mis sospechas confirman todo, la ONU es el disfraz de oveja, después de ocupar Bolivia sin tener éxito en detener el virus, pareciera que lo potenciaron más, estoy seguro que tienen responsabilidad del brote.Año 2021, ahora todo tiene sentido, ya no existe la ONU, ahora se hacen llamar "Corporation Shadow", una organización de gente muy poderosa, el virus actualmente cubrió a toda Bolivia y ahora gran parte de Brasil, la incertidumbre de los sucesos ha causado mucha desconfianza, a tal punto de que las 3 resistencias ya no trabajan en equipo, trabajan por individual, incluso podría decir que son rivales.Chile recupera poco a poco su terreno, aún quedan zombies en el país y lo peor de todo, es que ahora "Corporation Shadow" ha creado un Virus más potente, haciendo que estos Zombies sean más poderosos, incluso inteligentes, siendo algunos capaces de hablar.
Historia en Portugués
Depois que a infecção zumbi ocorreu no Chile em 2017 sem nenhum culpado, o vírus abrangeu todo o Chile. Para parar a propagação deste vírus, resistência alianças fronteiras chilenas, entre elas estão a Resistência PECV (Peru, Equador, Colômbia e Venezuela), Resistência AUP (Argentina, Uruguai e Paraguai) e Resistência BGSG (Brasil, Guiana, Suriname a Guiana Francesa). Infelizmente, o vírus conseguiu passar para a Bolívia, antes que as resistências ajudem a Bolívia, estranhamente foi atribuída essa responsabilidade à ONU. Neste ano de 2020, que confirmou minhas suspeitas de tudo, a ONU é o traje ovelhas, depois de ocupar a Bolívia sem conseguir parar o vírus, parece que potenciou mais, eu tenho certeza que eles têm responsabilidade pelo surto. 2021, agora tudo faz sentido, já que não há ONU hoje chamamos de "Corporation Shadow", uma organização de pessoas muito poderosas, o vírus actualmente abrangidos todos Bolívia e agora grande parte do Brasil, a incerteza de eventos tem ele causou muita desconfiança, tanto que 3 resistores não trabalhar em conjunto, o trabalho para o indivíduo pode até dizer que eles são rivais. O Chile recupera lentamente o seu terreno, ainda há zumbis no país e, o pior de tudo, é que agora "Corporação Shadow" criou um vírus mais poderoso, tornando esses zumbis mais poderosos, até inteligentes, alguns podem falar.