SÆLIG

Thanks again to all of you who voted to get SEALIG greenlit! There is still lots to do, but I've been working extra hard trying to get the game to the point where I'm happy to sell it.
Here are a few of the newest things added in recent weeks.


CHILDREN
Children have finally been added in. Children go about their day much like adults, however they tend to do different types of things. You will see them following around their parents, playing with each other, and dancing around near minstrels.
With the addition of children, the entire life-cycle is now complete. People make babies, babies grow to children, and then the children grow into adults.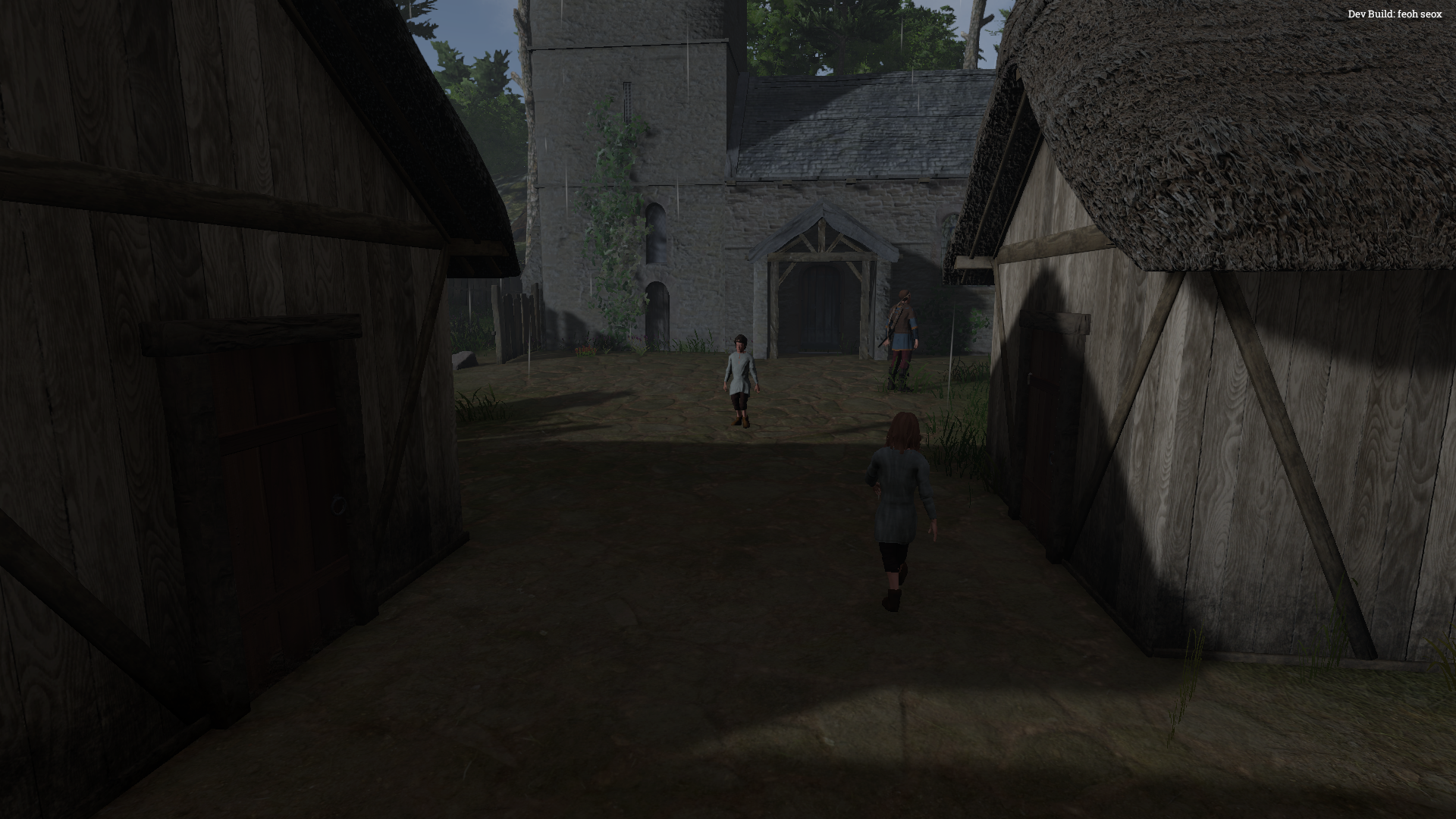 FIRE
One of my favourite scripts to write was the one where fire destroys everything. That's right! Fires can now be lit by the player, by the NPCs, and by accident. When a building is on fire nearby NPCs will collect water and rush over and try to put it out. As a fire grows it can also spread to other buildings, causing massive amounts of damage. Sometimes fires can become so unmanageable that the only solution is to wait for rain. People can also die in fire.
Fire is a good way to mess with an enemy or competitor as once a building is damaged it cannot produce goods until it Is repaired. Fire is also rather pretty, so that is also a good reason to do arson.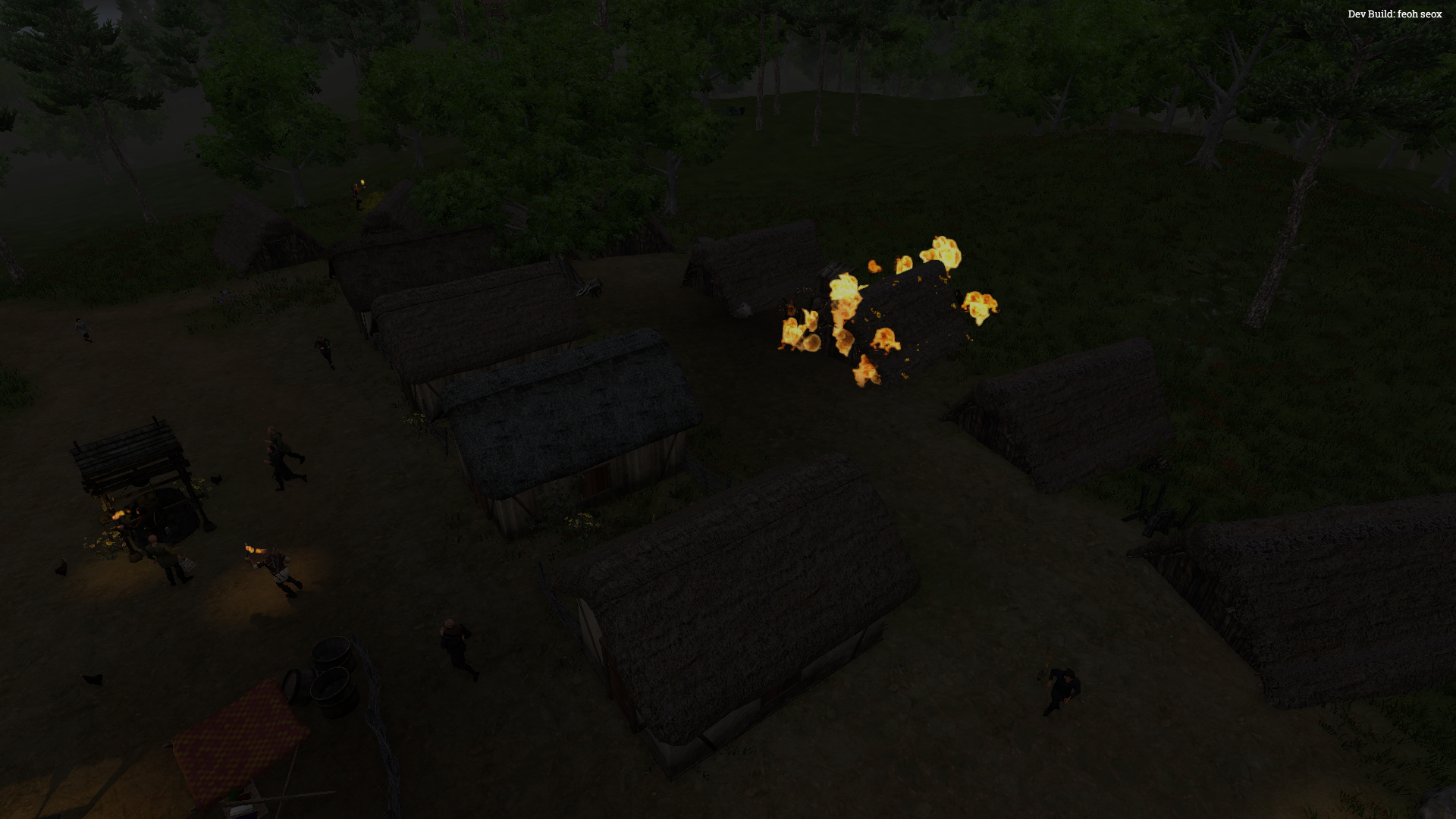 SOLDIERS & CAMPS
Over the course of the game, fighting between the Saxons & Vikings is going to occur in the form of small raiding parties, and even battles. Some of these events will occur on other parts of the map, and some will occur very close to home.
As a start, I have created camps and soldiers. A camp is relatively self-sufficient and works much the same way as a town. The soldiers will go about their day just like any other NPC in the game, they'll visit other towns, go to church, eat, sleep, socialise, etc. Soldiers will also spend a lot of their time training, and patrolling the map.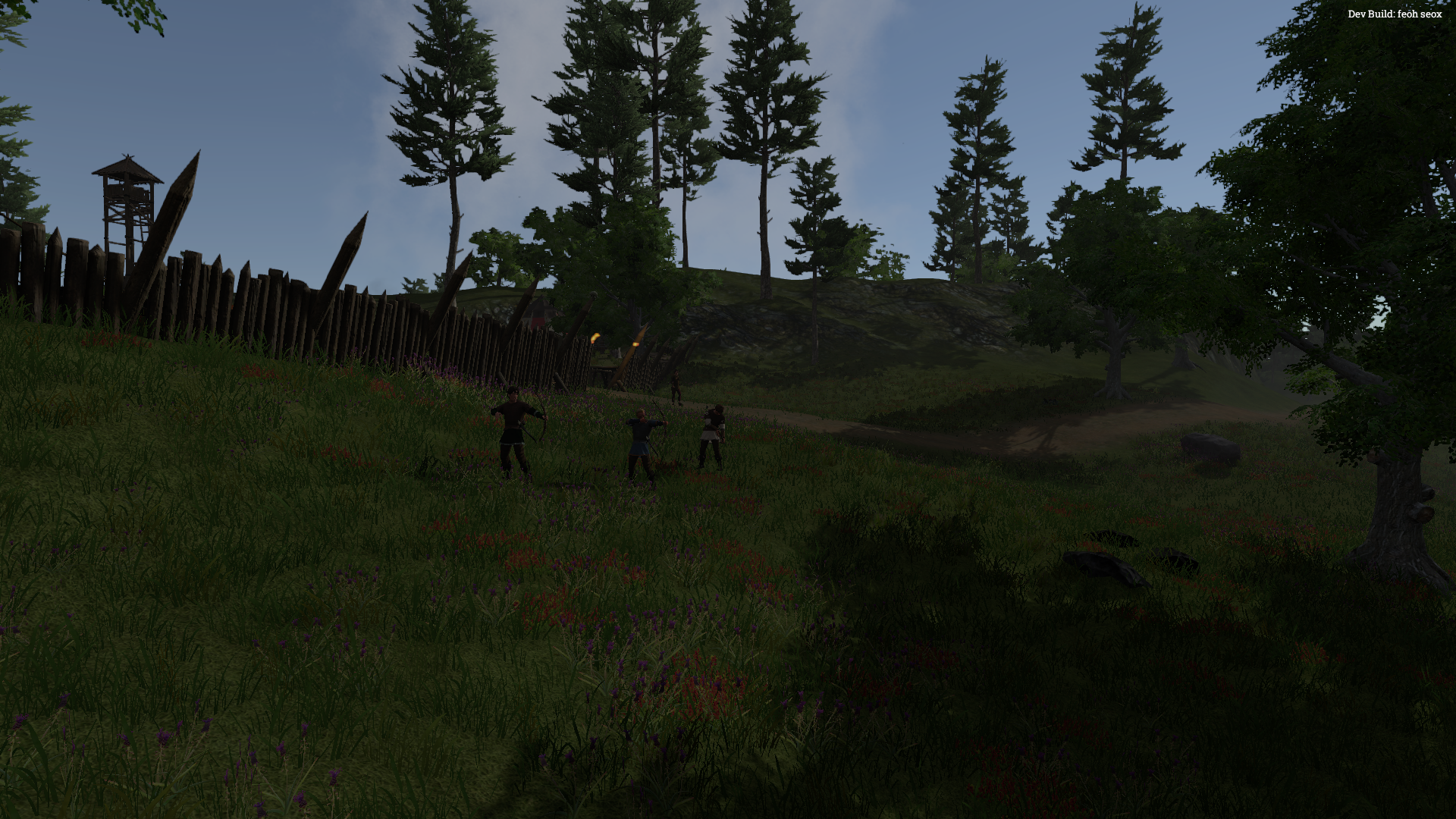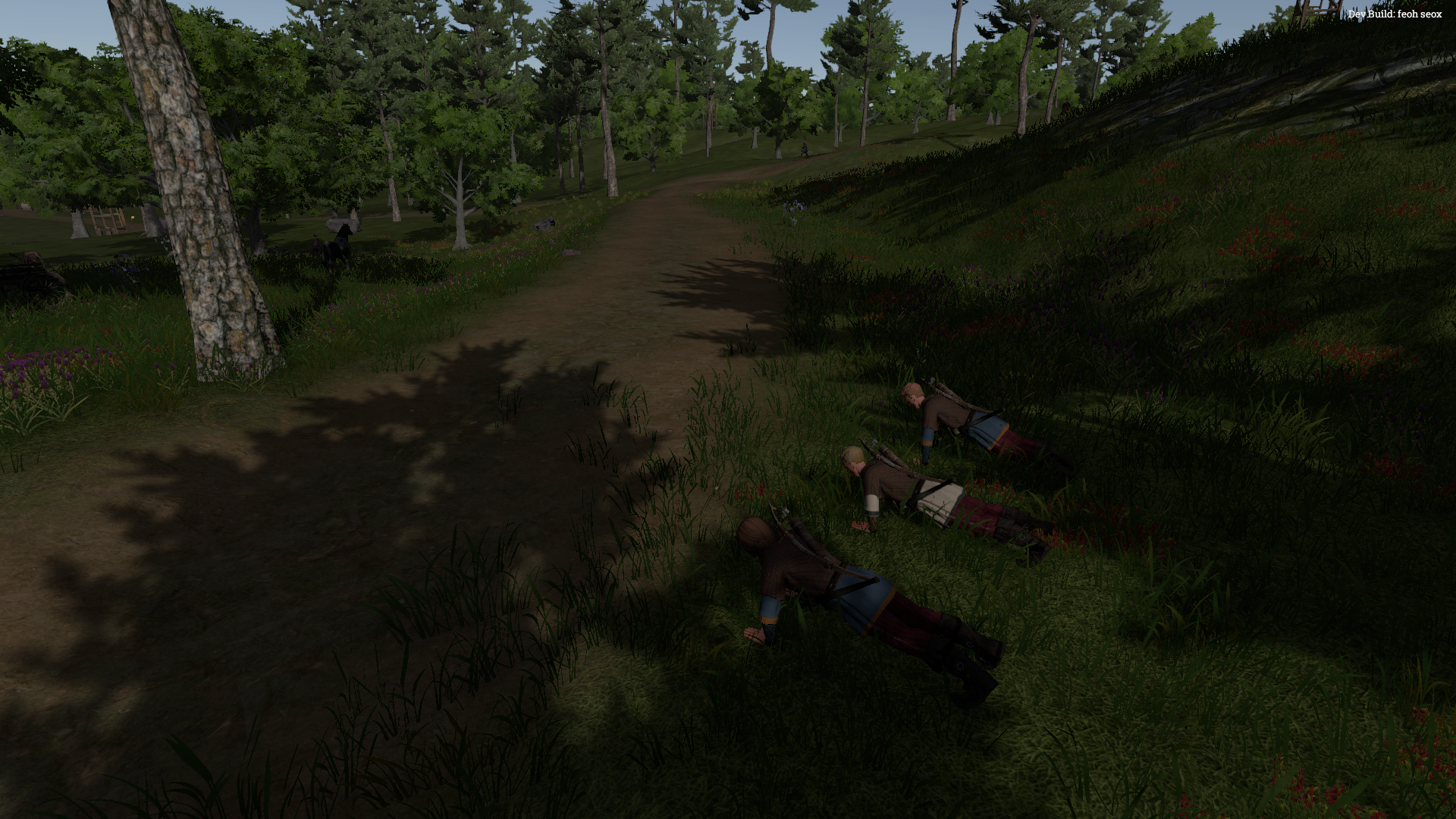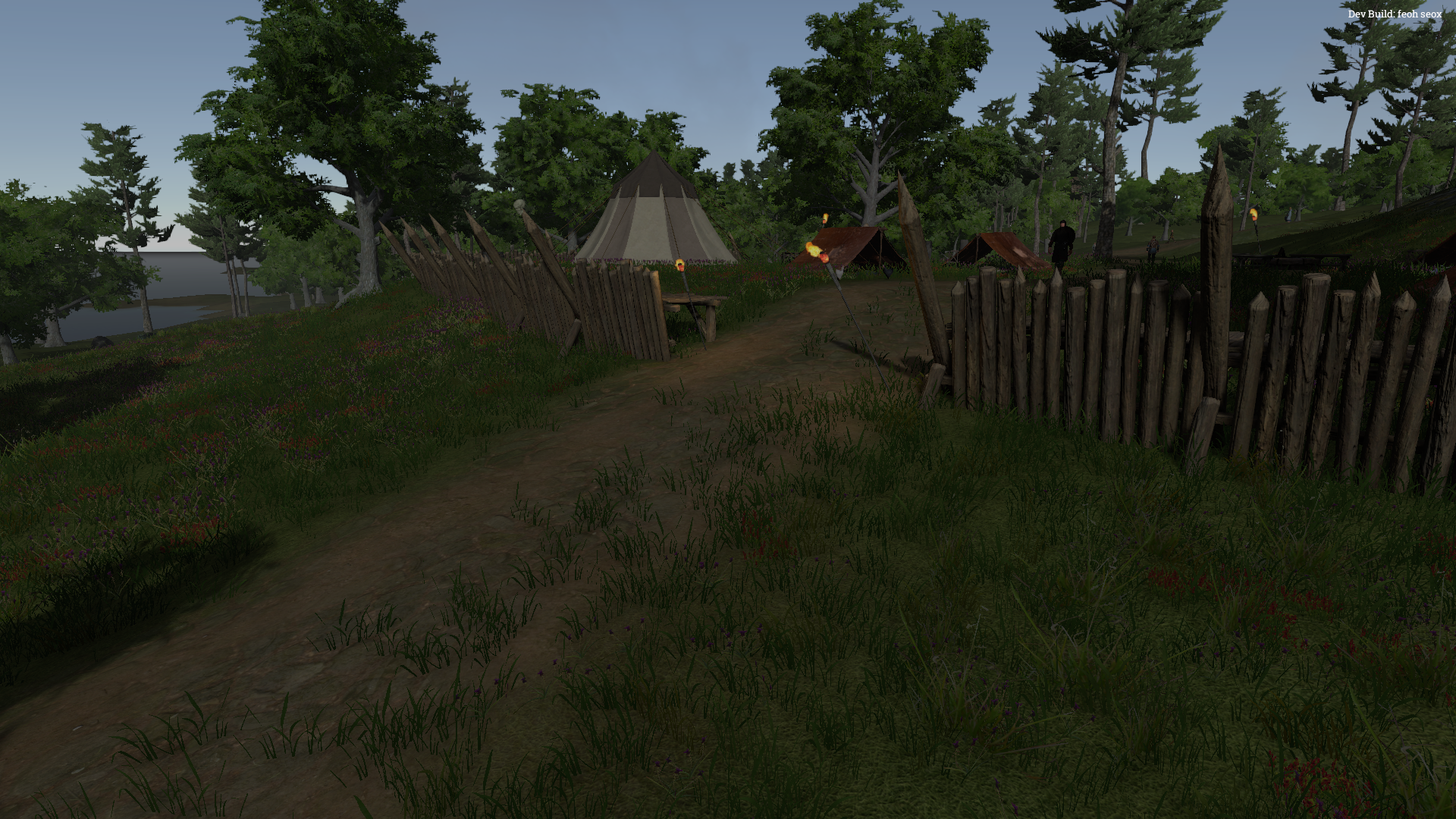 I'm making good progress but there is still a lot I want to do before releasing on Early Access. I'll be sure to keep you folks updated.
I try to post most new developments here, but sometimes I'll flick something up on Twitter, so feel free to keep your eyes on that too.