I was stunned yesterday after receiving the following message from Apple: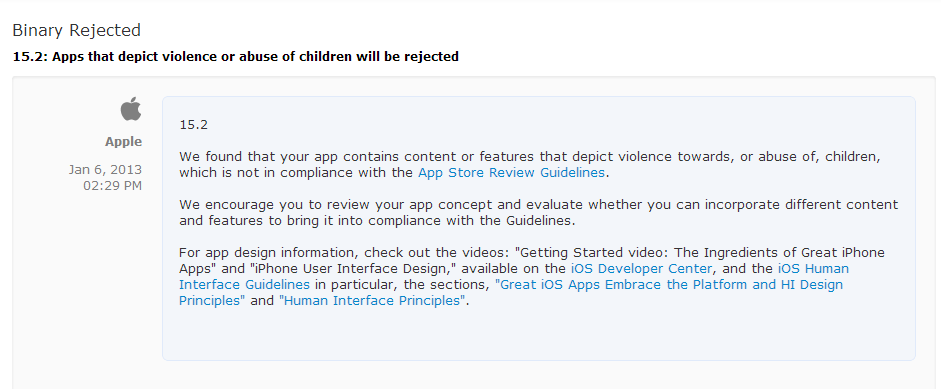 So, just to be clear Sleep Little Baby is a game where you are protecting a baby while it sleeps through a nightmare. Monsters/objects move toward the baby and you touch/swipe them to stop them. There is no blood, no attack animations, and when the baby is hit it simply begins to wake up. The enemies disappear with an 80s style batman pow symbol. I have no idea how anyone could possibly say this game depicts child abuse or violence toward children. We were hoping to release the game, but it looks like we will be delayed until we can sort out this "child abuse".
We have uploaded a promotional video for Sleep Little Baby. If you are a brave soul you can play a demo of our game on PC.
Keep in mind the video is dated a couple months so aspects might be missing and we were using some placeholder art. Any feedback from the community would be appreciated whether it is about our recent bad luck with Apple or if you want to comment on the video. Thanks!