I have been powering away at new content and item changes lately. I added the humble chicken as the first passive mob to the game. Chickens will be a pretty early game mob you will find in the plains and forest biomes.
As I was working on adding the chicken to the game I started thinking about the spell system, as I frequently do, and I thought this would be perfect as a mutator for spell projectiles. So you can now change your spell projectiles into chicken projectiles.
One of the other big changes is the official addition of new biomes. The first new biome is a winter biome.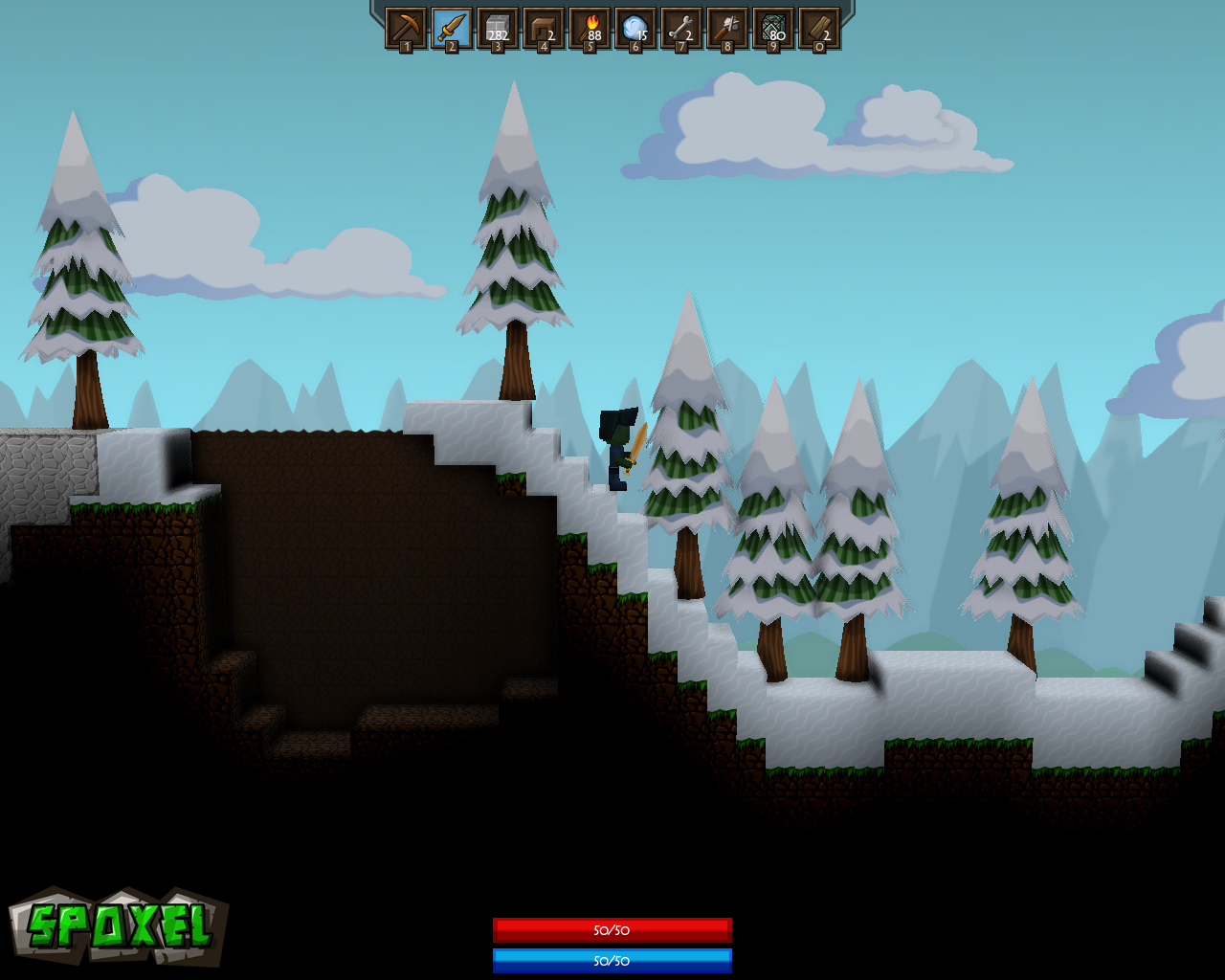 The second biome i've been working on is the crystal desolation. The Crystal desolation is an area of the world that has been transformed by the meteors that hit the world and infected its landscape and animals. It's still at a very early stage and still needs a lot of content.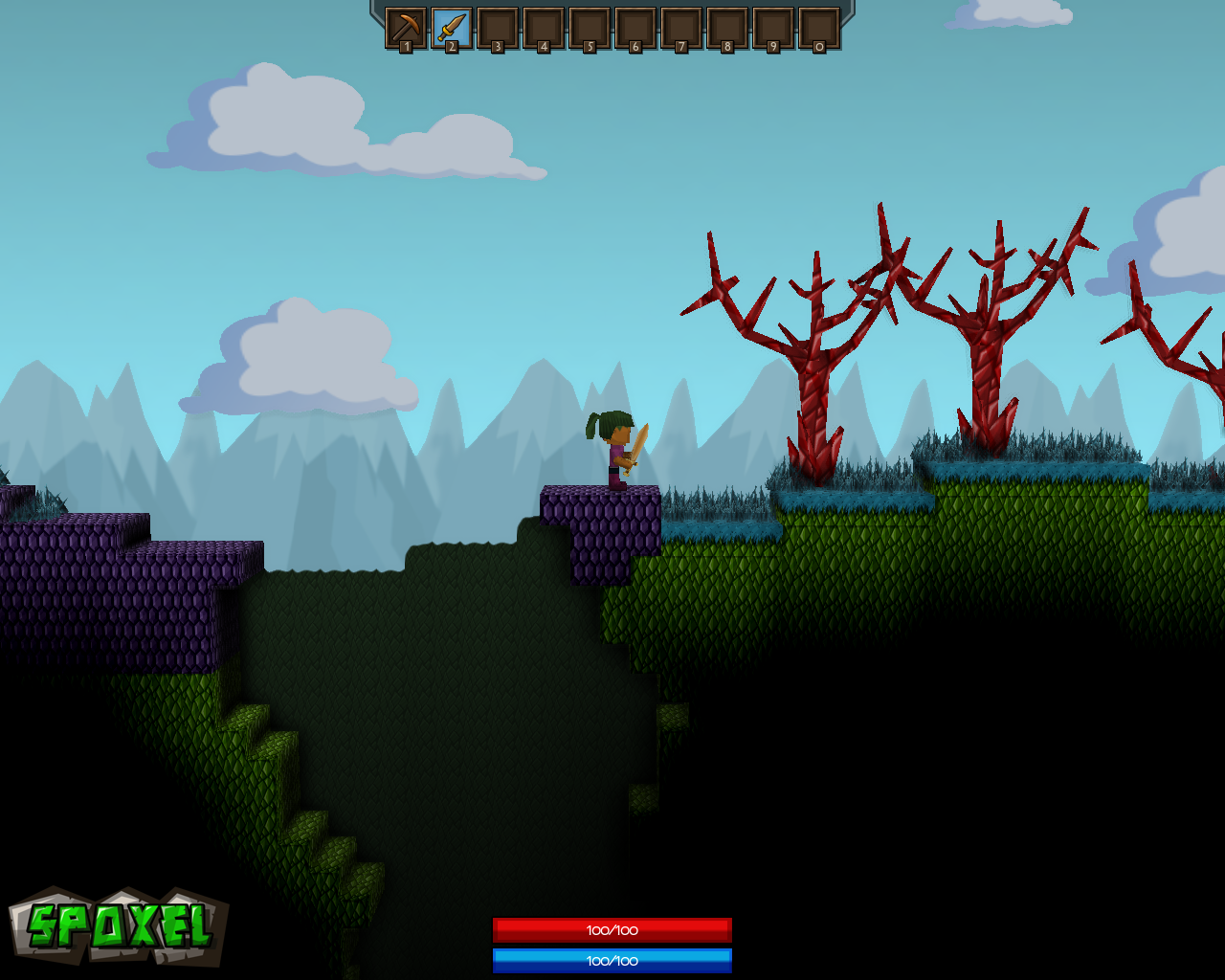 During this cycle I also made a change to how the background "Wall" is rendered. The edges can now be "rough" if they are next to air blocks. I'm toying around with allowing each block's edges have a different pattern. This has had a bit of a frame rate hit since it makes those tiles transparent which takes more rendering power. I still have a few strategies to offset that I want to try.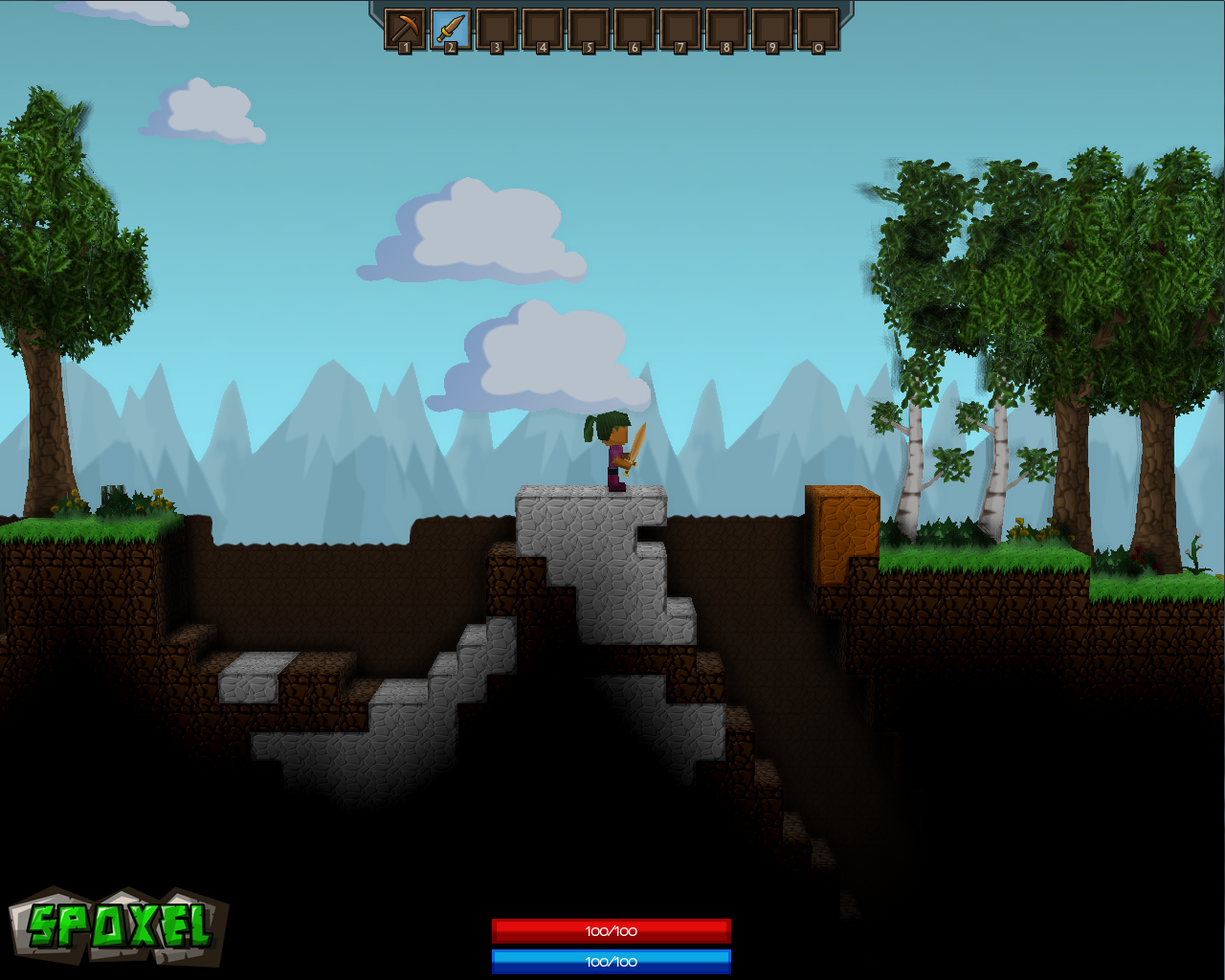 Inside the engine I distinguish between blocks such as cobblestone from blocks that have 3d models attached to them such as a table or chair. This works out great until you start getting into areas that require the models to know what's around them such as when you have two fence posts next to each other and you want them to join together. So I added what I call contextually aware models into the engine. This lets me check to see what is around the model and substitute different models. This allows me to do something like below.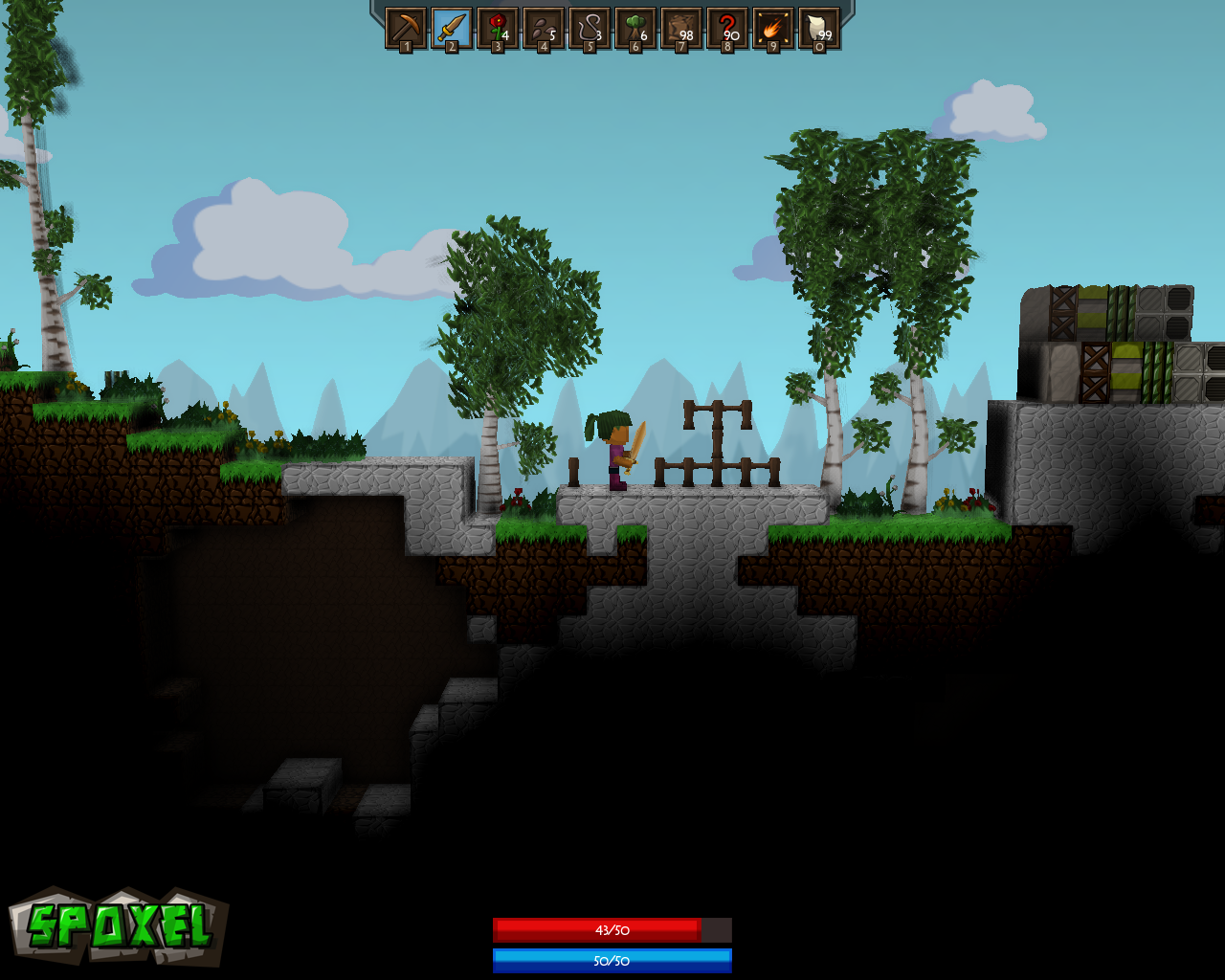 I've also been adding lots of new blocks to use in different areas. You can see a few of those in the screenshot above to the right of the avatar. Most of these will popup in some of the ruins of human cities you can find on the surface.