Whether you're hiking through Veggie Fields, trekking through Desert Dunes, or on an expedition in Cryo Point, you won't get very far without your arsenal of destructive weapons to fend off the hoards of mutant Veggies.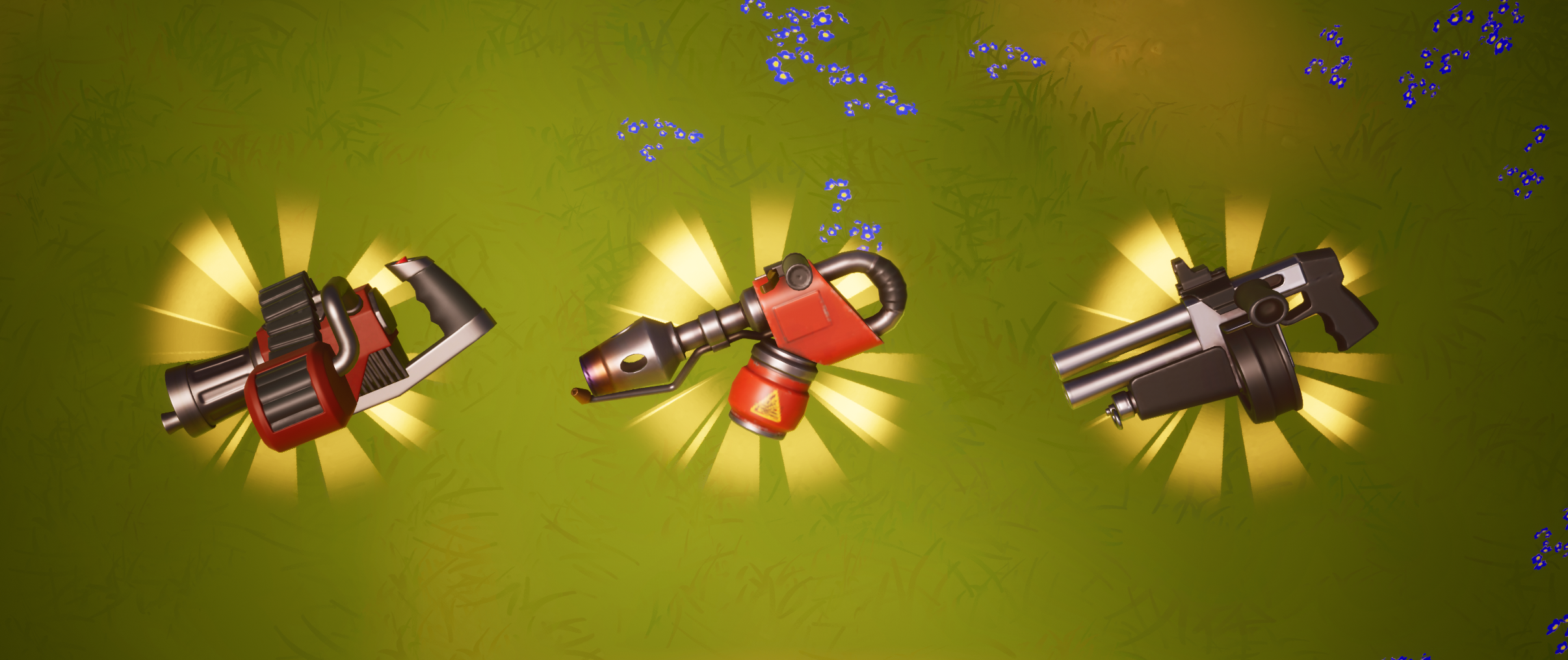 The most basic of the weapons but not worth ignoring: the food canon is the blaster you'll be equipped with at the start of every game and the one you'll always fall back to when your special weapons time out. Even without the shear firepower or damage of the other weapons you can pick up, this is the only weapon in your collection that is truly yours. spend your points during the game to upgrade different aspects of the canon to fit your playstyle and take you further in the leaderbords; or choose to keep your points and brave out the waves with just your raw skill.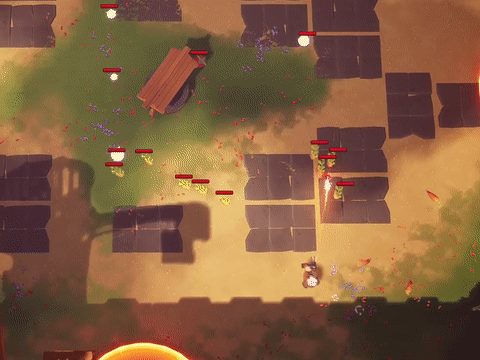 Don't be fooled by the cute proportions of this little shotty: if you're looking to do some real damage this is the gun for you. The wide spread and full-auto action will mow down any foe in your path and when paired with the Bouncing Bullets, and Rapid Fire pickups; you will be truly unstoppable. You'll have to keep an eye out for this weapon though; you can only find it scattered throughout the maps as a powerup.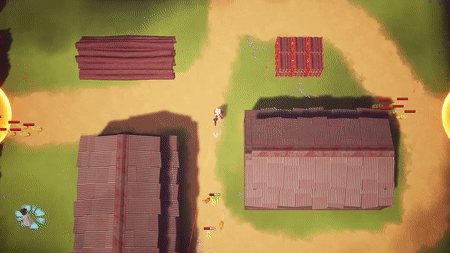 Did someone say roasted veggies? That's right, we did it: a flamethrower just for you to enjoy cooking the crowds of oncoming veg with no remorse. It doesn't quite have the spread of the shotgun, but who cares when you're send out literal fire? This weapon has the most damage of the entire arsenal but beware, it lacks the range you get from the traditional bullet (watch out for those onions!)