We are excited to announce that 'Cheftastic! Buffet Blast' is now available to wishlist on steam! Jump on board the hype train and prepare yourself for the army of vegetables that awaits.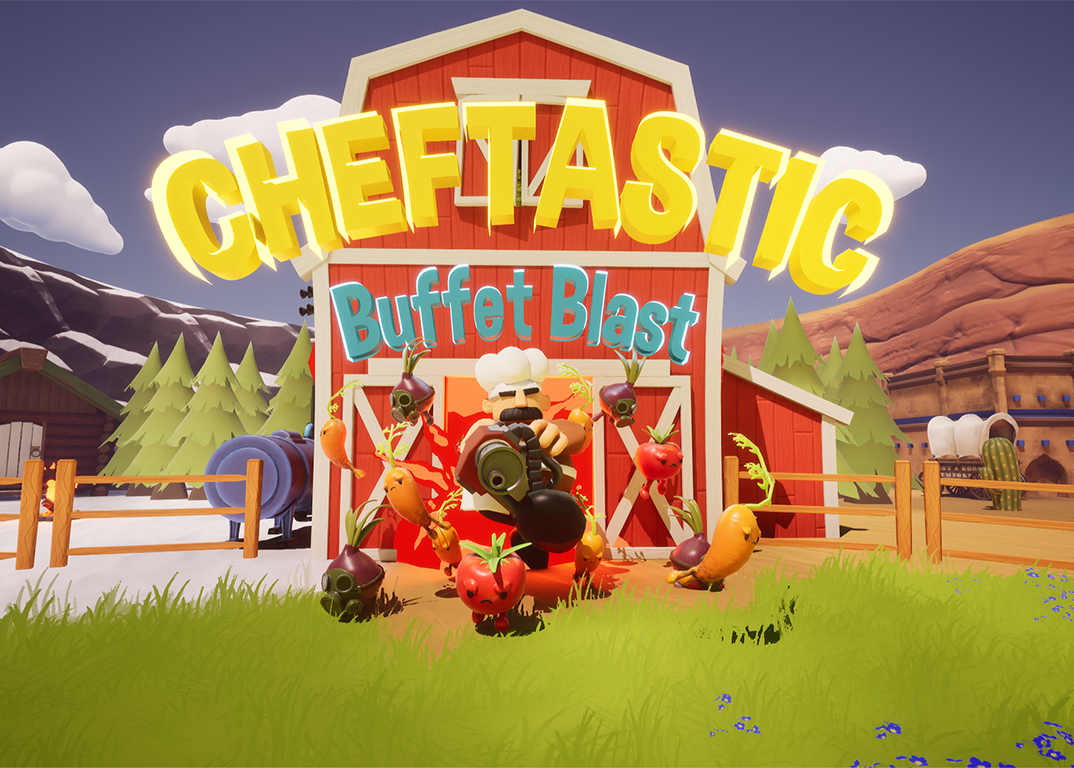 Take back the realms of Verdura from mutant vegetables each with their own way of causing havoc! With over 30 achievements and a leaderboard full of competitive players you'll sure be returning to get revenge back on those pesky ingredients!

Key Gameplay Features
- Multiple Enemy Types
- Over 70 arenas
- An Arsenal of Powerful Pickups
- Achievements, Achievements, Achievements
- Friendly Competition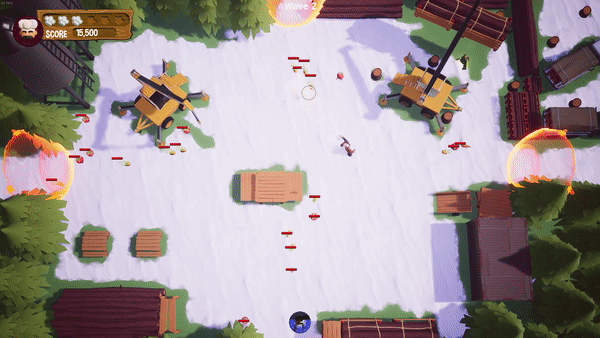 Battle through wave after wave of evil but cute monstrosities, all out to prevent you from climbing up that leaderboard. Every enemy, map and world feel refreshing and presents new challenges. Keep the Carrots at bay whilst you focus on dealing with the deadlier pests around you, don't let yourself be backed into a corner: It won't end well for you!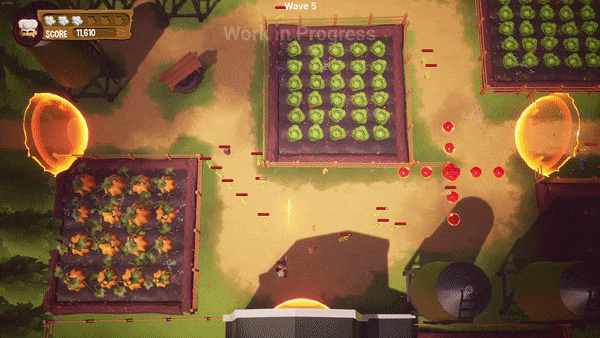 Remember to use the arsenal of destructive power-ups at your disposal! Keep an eye out for them in the arena, you don't want to miss them, they will save your life!

From energy drinks to missile strikes, turrets and saltshakers there's always something to give you a fighting chance whether is in the heat of Desert Dunes or the lush meadows of Veggie Fields. With over 10 unique power-ups every round feels different!