Hello once again, and welcome to Dissident Logic's character preview week! I'm Mike Smith, character designer on the indie brawler Paperbound. This week we flip a few pages in the Book of the Dead and check out our heavy armored brute, the Scarab. Below you can see his final in-game design. With a shell of steel and harpoon like claws, don't let his size fool you. This is one fast bug!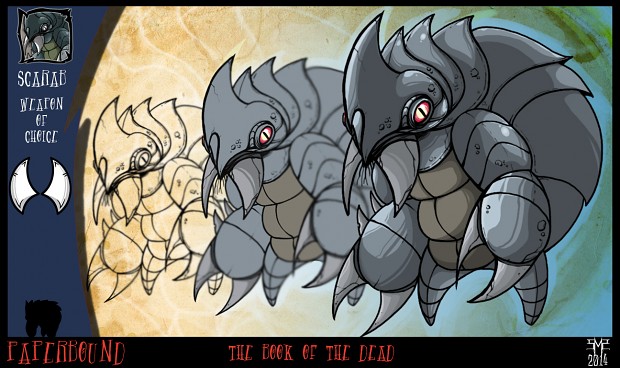 The idea for the scarab came to me late on night while piecing together various human-like opponents for the games multiplayer. I was beginning to feel that the human form was odd and felt out of place in the world of Paperbound. Hence the bug hunt. After researching some Egyptian jewelry I had my man...er...bug. There weren't a lot of sketches for this particular character, but here are a few below that ultimately led to the beefier, rotund design of the Scarab.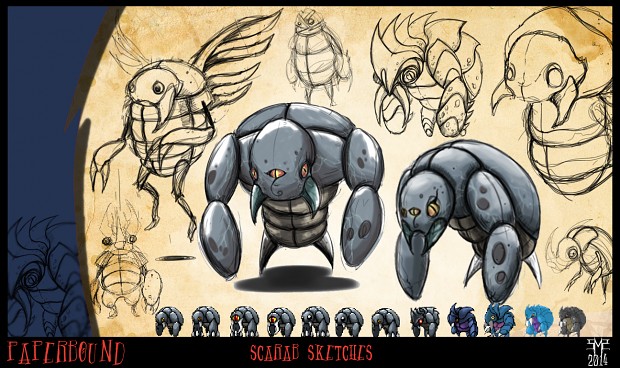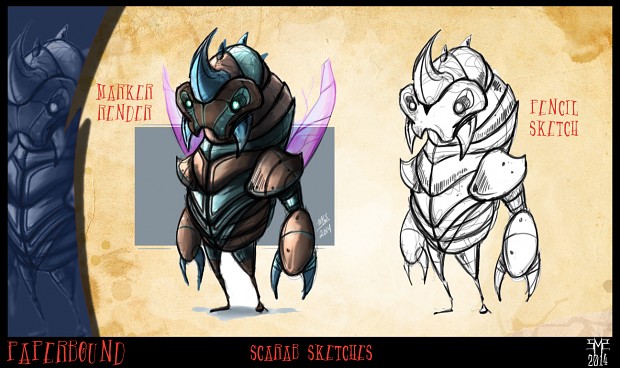 Once the character's overall form was ready to go, I turned to color. This was one of our color sample sheets used to determine what his final shell and belly swatches would be.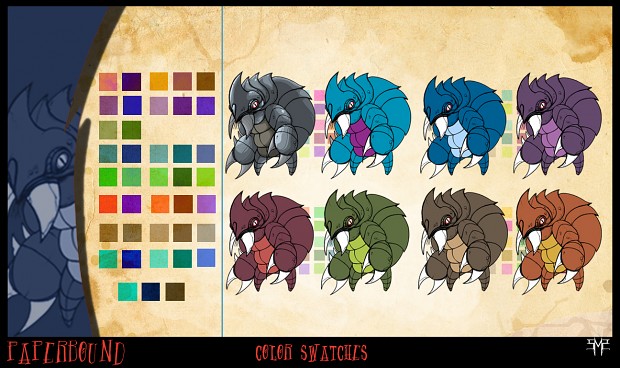 The Scarab's final menu only had one quick sketch, roughly painted in Photoshop, before settling on the Egyptian pillar used by the other characters within the Book of the Dead. I had ideas of him emerging from the mouth of a cave or erupting from a sand dune, but we ultimately had to stick to one unique platform for all the characters to use. You can see the rough painting below, followed by the final design.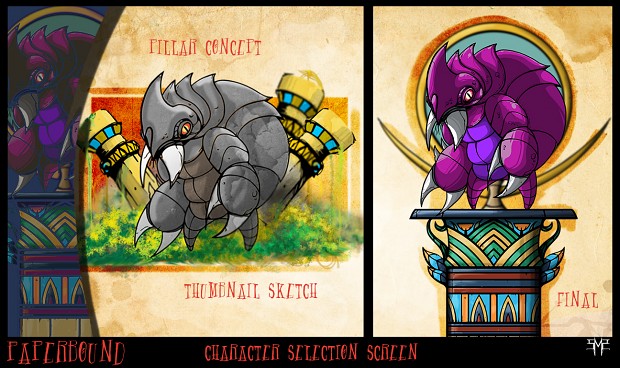 When the Scarab was wrapped up and his menu finished, I went back and fooled around with his initial design and expanded on it slightly. These concepts below do not represent his abilities in-game (the wings), but were a fun and relaxing take on the character -- adding in giant wings and a head crest similar to a triceratops. These were created in mixed media with marker and paint in Sketchbook Pro.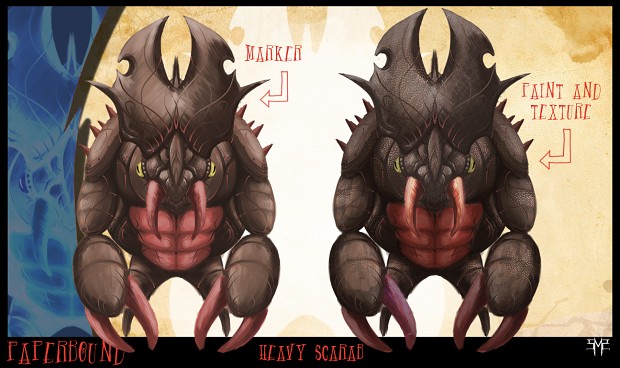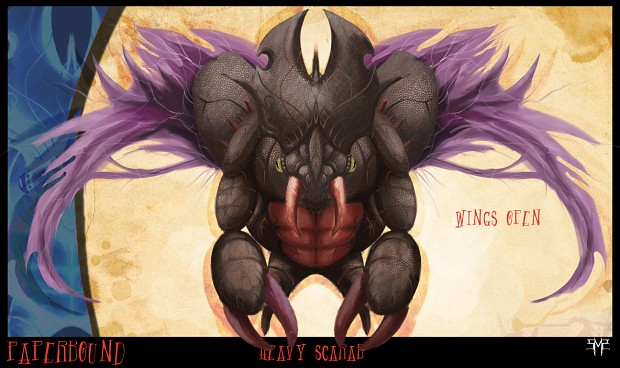 So that concludes week seven of our character previews! We have a lot more to come, so we hope you can pop in next week to see the latest update! Thanks for taking the time to look at our work, and make sure to check out our Facebook page for additional updates and news!