We tried to stay as true to the original units as possible, using whatever references we could find. All of the concepts that appear in pairs (excluding the Commando) do not have finalized faces. We'll be taking care of that in the modeling stage, so don't worry. Now that we have that out of the way, let's move on to the concepts!
First up is the Minigunner: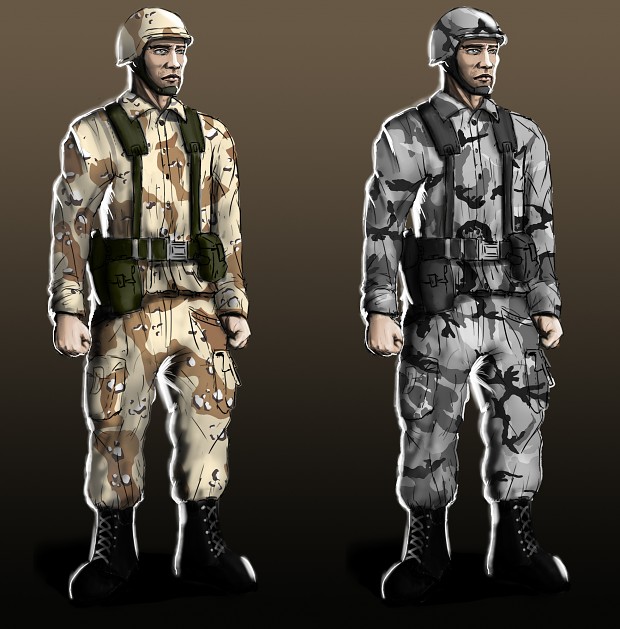 Next we have the Rocket Soldier: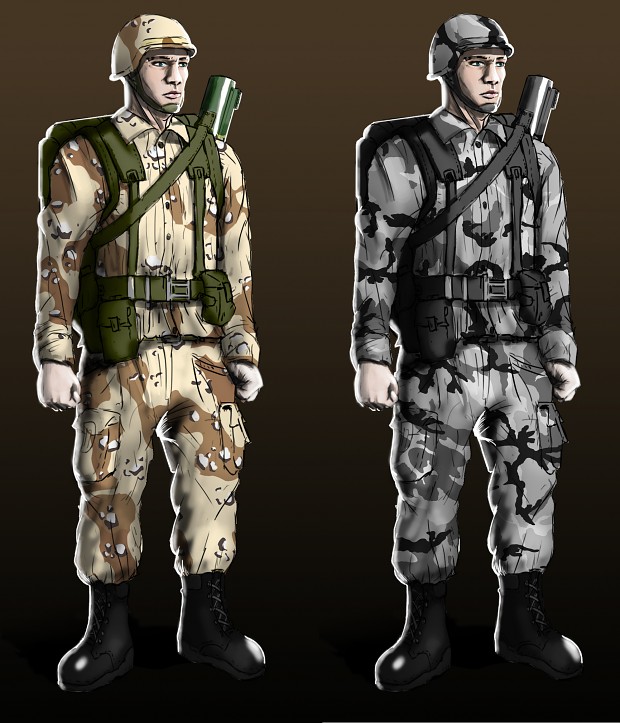 Then the Engineer: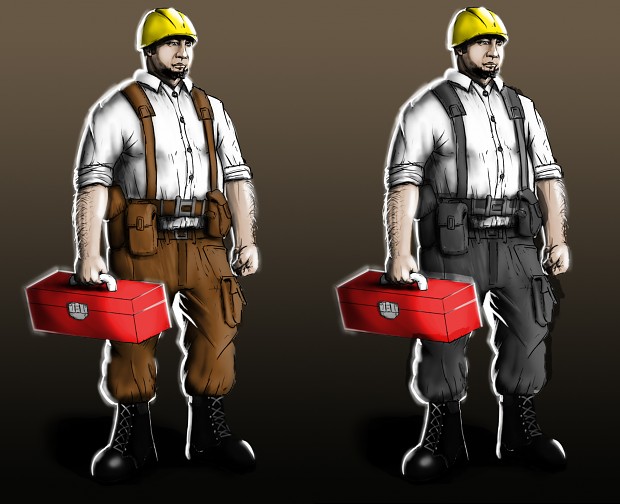 And then the Technician: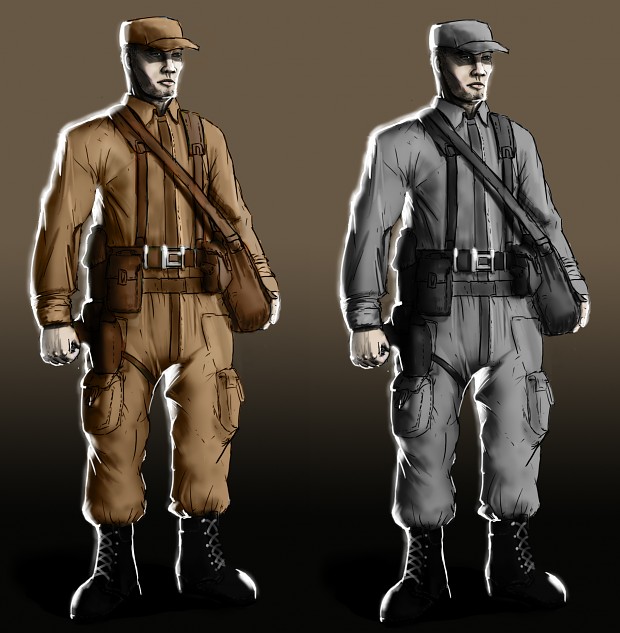 Now we have the Commando: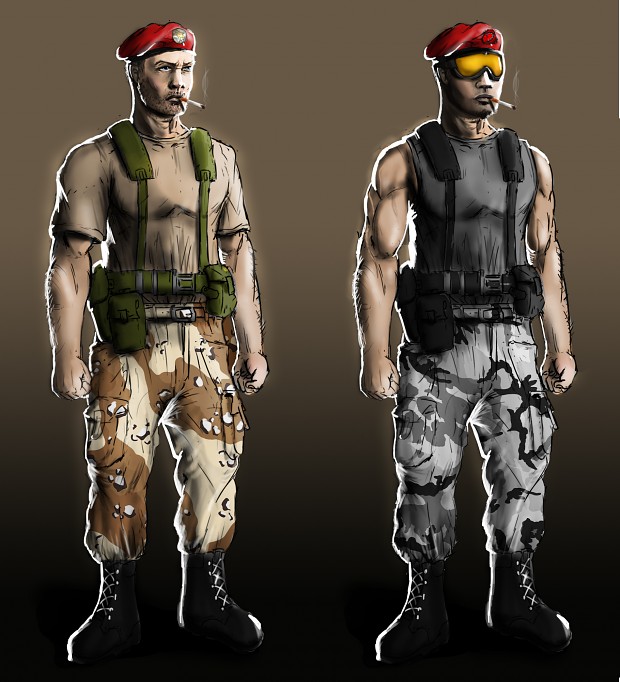 Then the Grenadier: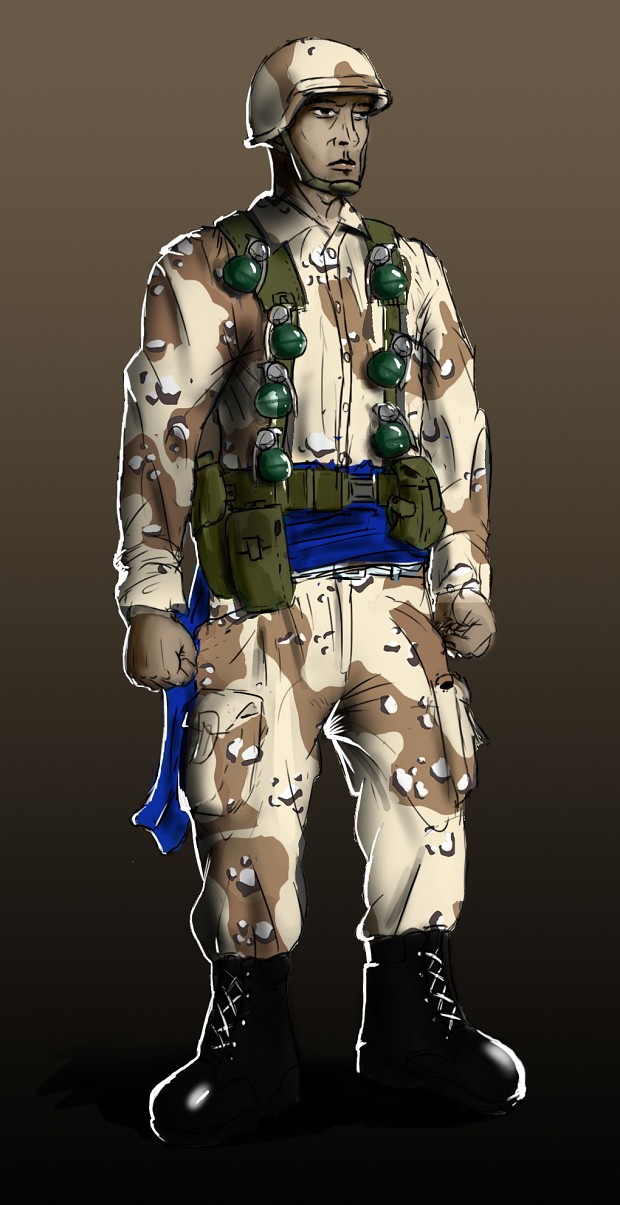 And then the Flamethrower: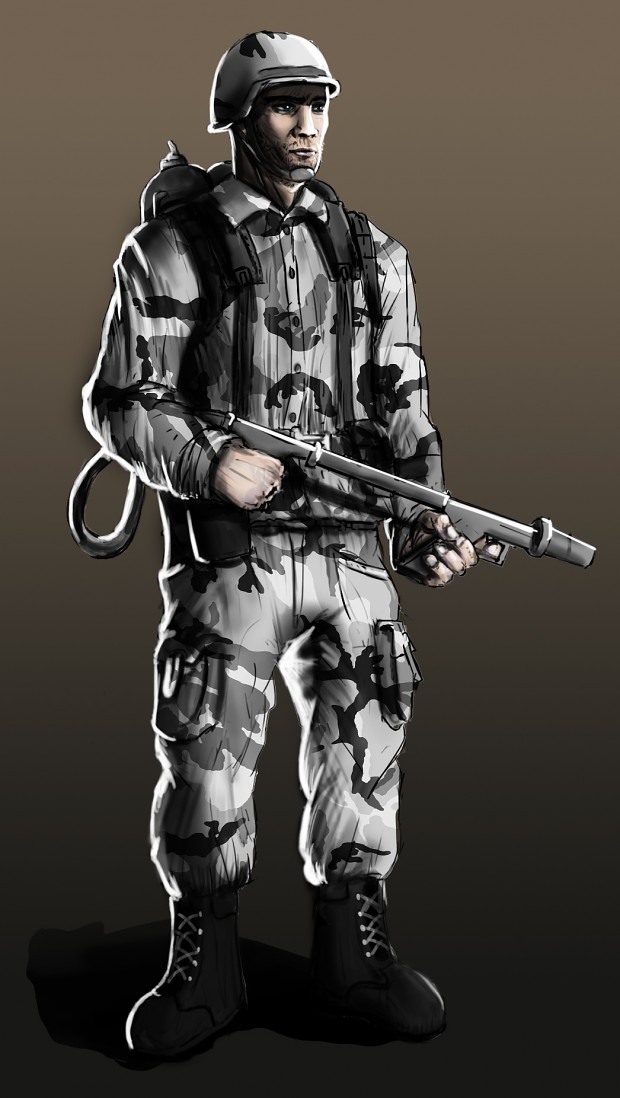 And finally the Chem. Warrior: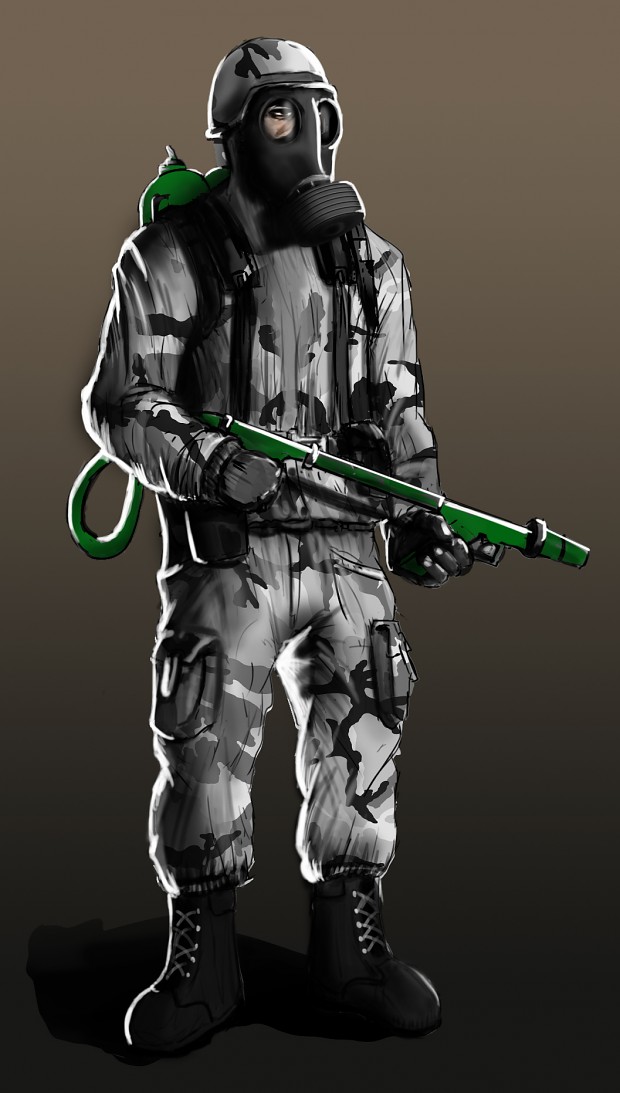 We're working on modeling the characters and bringing them into the engine (which is now UE4) along with the weapons so we can see how they play before we get started on the interiors of some of the more complex buildings.
Thanks for checking in, and stay tuned for more updates!