Elfscape journey
Part 2
Change of perspective
After not winning the Business idea contest for public funding, we've continued working on our endless runner game, Elfscape.
---
We have built a level in an underground setting and things were going quite well. Until, sadly, we got stuck on a small problem: we couldn't figure out the way to indicate the height of multi-level platforms without having to change the game into a 3D view. We thought 3D would be too complicated for us. We can easily solve that problem now (and we have) but back then we were just too inexperienced.
Around that time, we learned about an option to gain public funding from the Slovak Arts Council. We were quite hopeful - from his university, Adam had a lot of experience with organisations providing public funding. He knew that the most important thing for the Slovak Arts Council is the game story. We were afraid: is our story too silly?
To name some examples that made us worried: in the story, we had a four-handed gatekeeper with tennis rackets in all his four hands; to get through the gate, you would have to beat the gatekeeper in a tennis match. Or we had a unicorn in pants who offered to take you on his back to help you run from the demon. After a while, his pants fell down, he tripped and fell and you had to defend him.
---
We've decided the story needed to be more complex and more serious. Our focus turned to epic poems, myths, fables, and ancient civilisations as sources of inspiration. We became most fascinated by Mesopotamian culture.

Example of writing in Elfscape (left - elven, right - human) - we'll get into the details about it later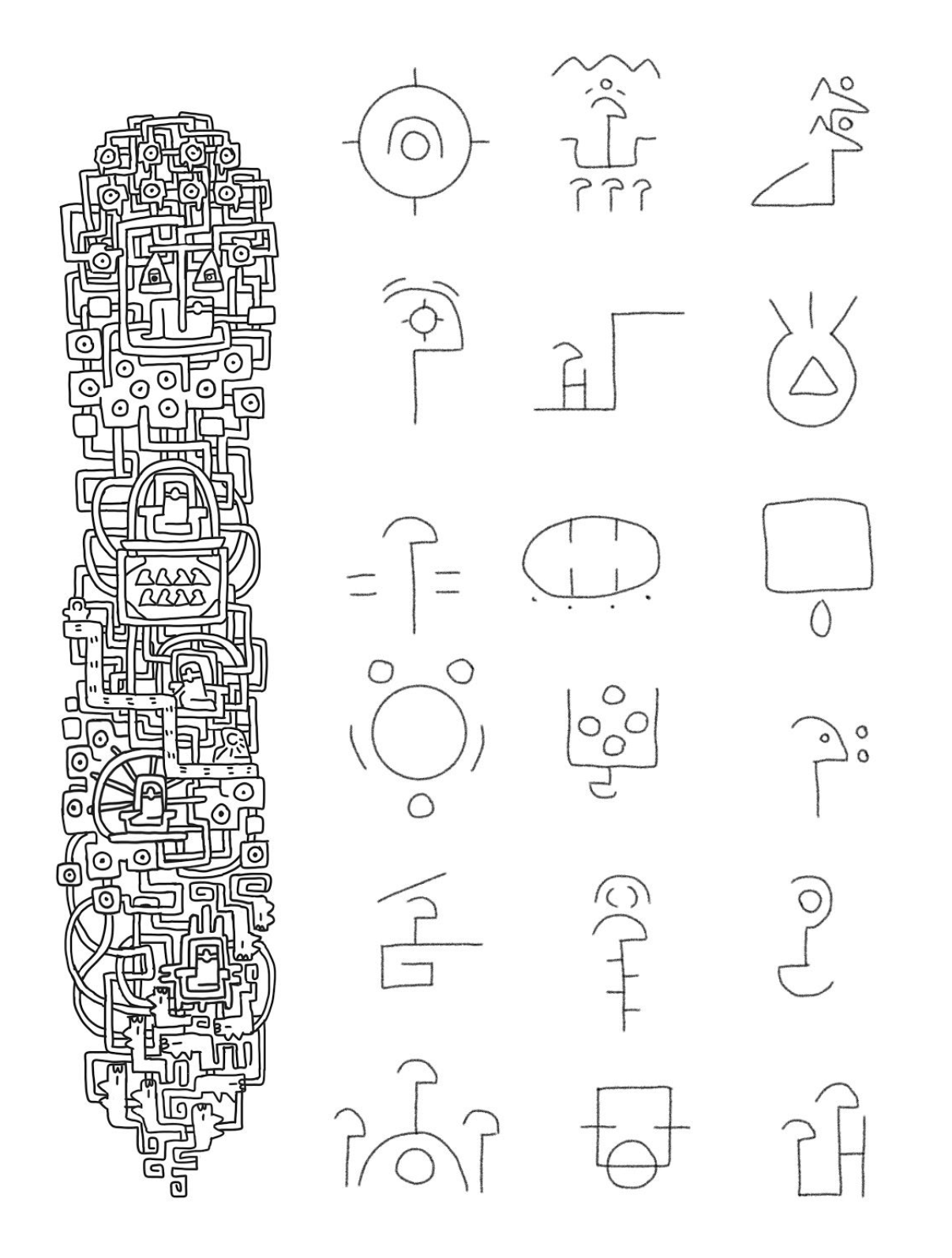 ---
The most defining decision was changing the game concept from endless runner to a 2D metroidvania with RPG elements.


---
Naturally, in order to enter the contest, we needed to have something presentable ready. Working with something we have already finished seemed to be the easiest way. We've decided to create an underground city using what we have already drawn. So, we figured, it would only need some more houses, a background texture, one or two characters to engage in dialogue with, and a really simple inventory. We've intended to use the textures created for the endless runner in all the levels around the city. The goal had been to make the game simpler and smaller - that way, we wouldn't have to create tons of new things, and we would actually be able to finish it.

Drawing of the city (from our comics) - you can see the temple inspired by Mesopotamian architecture: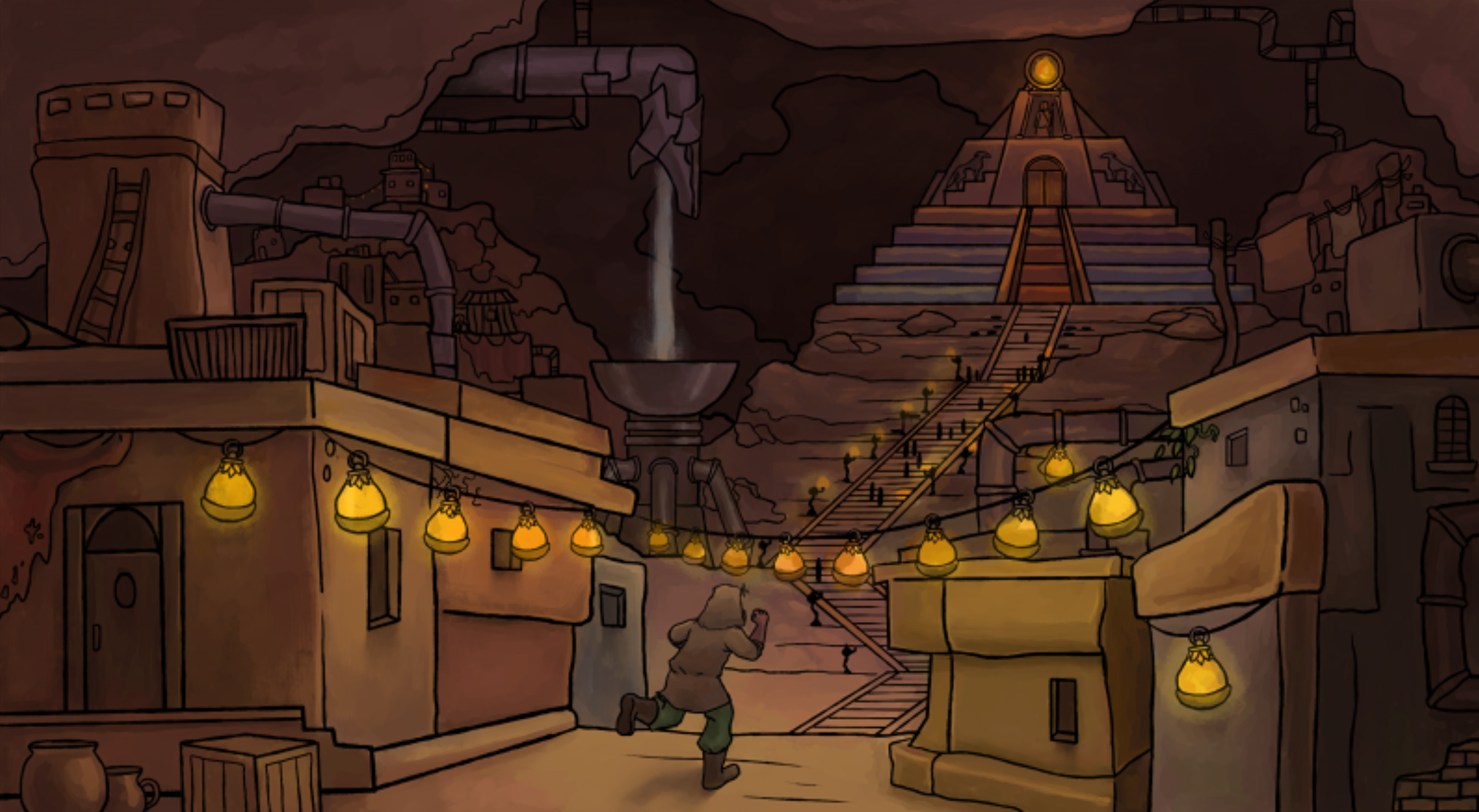 The main thing that changed was the story of Elfscape. The Elven Prince's story became more complicated and darker. We've decided to approach more difficult themes: accountability, loyalty, betrayal, faith in gods, a conflict between love and duty,… We wanted our game to show that not every story has a happy ending, that nothing is black and white, and that certain choices bring unpleasant consequences. The relationship between the main character and the NPCs would be based on your character's actions throughout the game - it would change as the story progresses.
New character art for the demon - really a change from the silly shrimp gentleman: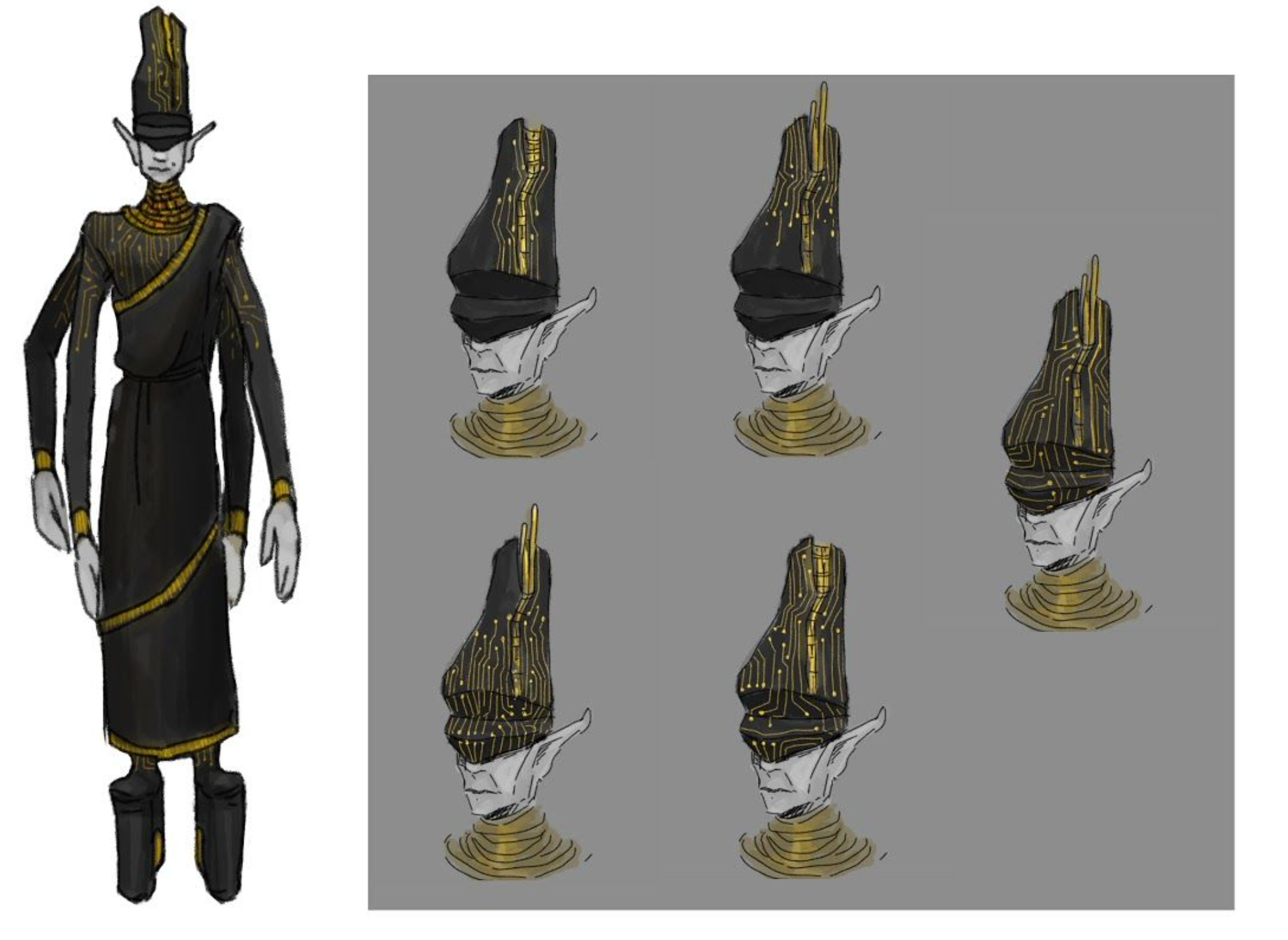 All these changes indicated that in the future, Elfscape world would be getting bigger. A lot of new characters, multiple cities with different cultures and lifestyles, new environments, new enemies, completely different art designs.
First concept of some future environments: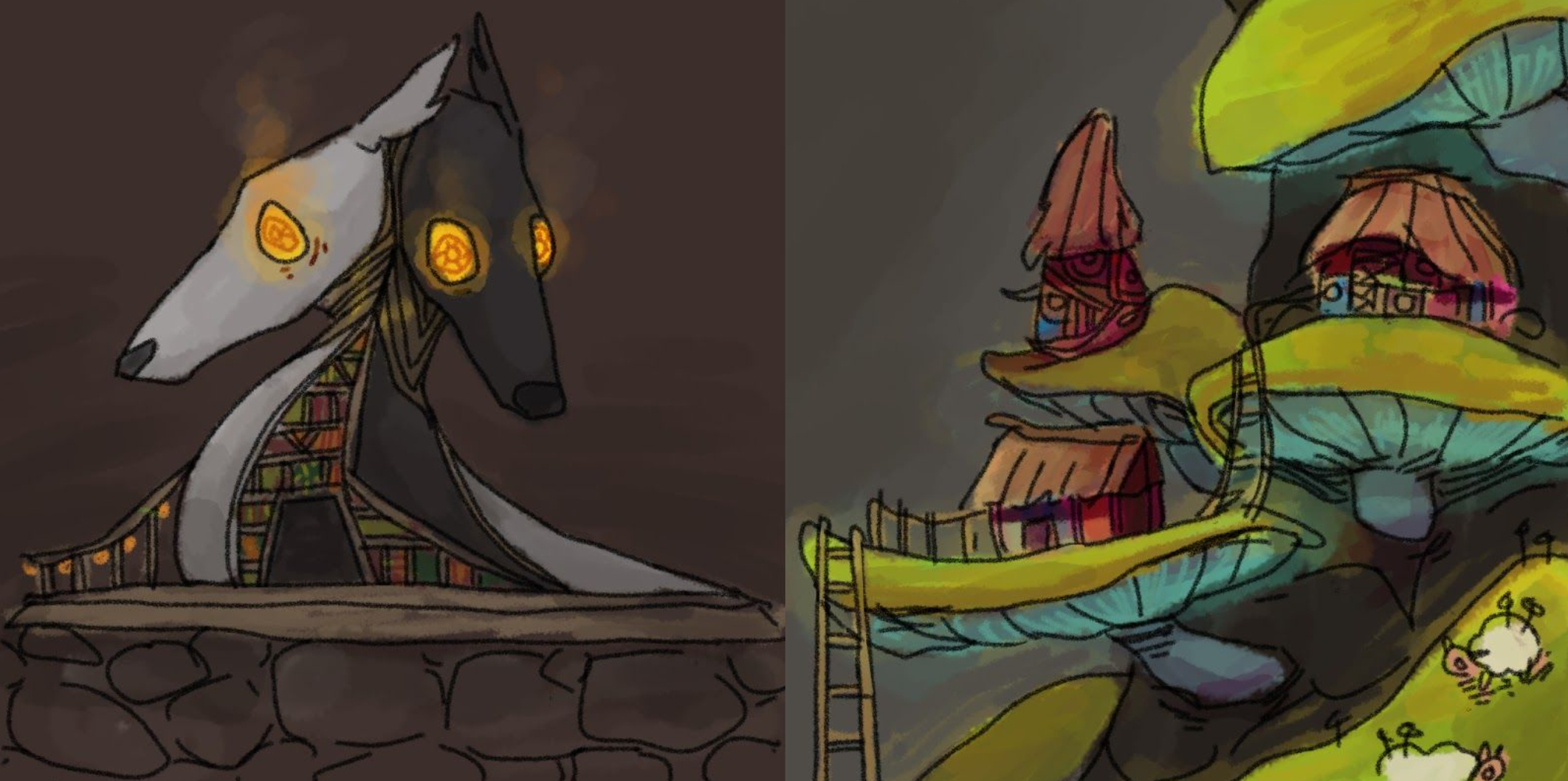 As you can see, we tried to come up with plenty of aspects to make the story unique and interesting. Actually, we came up with so many, that we lost track of our original goal: to keep it simple. And that was a serious problem we would later have to deal with.
Meanwhile, we've got the city ready, we've gathered up the documents necessary for the funding application, we've sent them and hoped for the best.
Fortunately, this time we managed to win the competition and gain public funding - and the highest amount possible! We had one year to finish everything we've promised the Slovak Arts Council. In a year, we would present our results.
Thanks to the money, we thought we would make the greatest, finest, best, top game ever. Well, the worst enemy of an inexperienced indie developer are big ambitions. In Part 3, we'll show you what happened in our case.