UPDATE June 14 2010:


We Need XML Coders for our mod or we cannot complete this one! If you are a great XML coder in C&C3; LETS US KNOW! WE NEED YOU!
Welcome Back "Again" Tiberium Addicts!
We released our Third Media Pack today.
This time it only includes GDI Units / Buildings and again Tiberium!
C&C3;:Tiberium Icestorm Media Update 3 Features:
- Ingame: Blue & Green Tiberium + Spreaders Version 2.
- Ingame + Render: Steel Talons - Tiberium Silo
- Ingame + Render: ZOCOM - Mammoth Tank
- Ingame + Render: GDI - Harvester
- Subfactions Information
READ THE REST HERE! - Updated Links
Old-forums.cncsociety.com
Every Day is Tiberium Day!
Blue & Green Tiberium Seeders and Crystals Version 2:
Note: Keep in mind this can be updated any time till we think its done.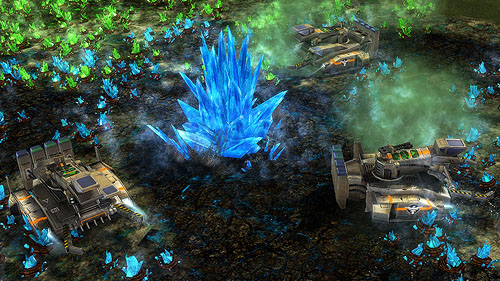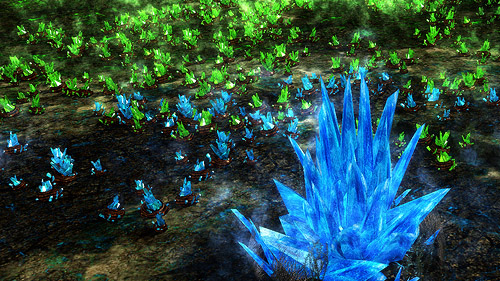 ZOCOM - Mammoth Tank:
ZOCOM - Mammoth tank will travel a bit faster over all terrain but has less armor.
And it wont be affected by the Veins. Its armed with 2 rail guns and can be upgraded with "Pulse Inductors".
The "Pulse Inductors" will increases the railgun speed and damage.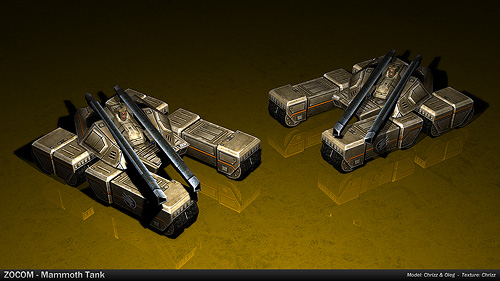 READ THE REST HERE! Updated Links
Old-forums.cncsociety.com