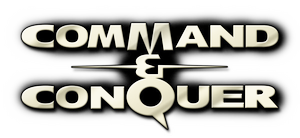 Hello people, i am like to introduce about opening new site for all C&C modders! This site is mainly directed to C&C modding. That means this site will have huge database of Command and Conquer tools and tutorials about coding, modeling, moding bases and much more.
The site have own Portal page, Downloads, Gallery, and Forums.
Well i must say this "huge database" will depends on modders with their stuff like tutorials, additional tools for C&C modding like Bibber's tools, FinalBIG, FinalKane, WrathED and other awesome stuff. Sure i will fill this site with content too, like some of mine stuff : Non-VTOL Aircrafts, Particles, Sprites packs for particle designers.
The rules on this site is like on the others - do not be a jerk or you will be banned by IP, E-Mail adress or Username. And i am not joking, because i have lost many hours, days, weeks for making this site good. The site creation is complex process.
For Developers of C&C mods


If you have any new news about your projects - i will GLAD to post them on my site, just send HTML source of your news to CnCEvo_Staff@cncevolution.co.cc or Gunship92@gmail.com ( last hope )
Note : if u don't have HTML source - don't worry, i can wrote it by myself, just send news text to the same e-mail adress.
HUGE thanks to GogoYubari for site design stuff, testing, moral support, spamming in ICQ.
Well, i think that's all i want to say for now, thank you and have fun, see ya on forums