Command & Conquer: Black Nuke Beta Version 1.3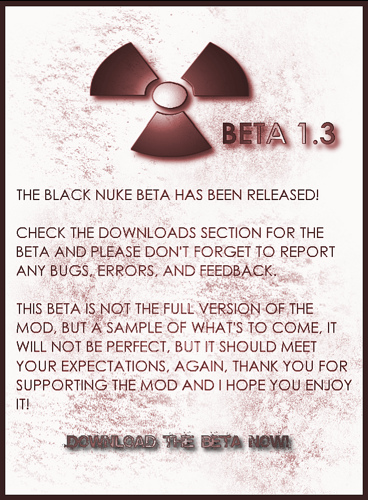 Thank you for supporting the mod up to its 2nd release, we hope you will enjoy this mod as much as I have! Also, please remember to leave feedback, comments and especially bug reports on the comments section or PM me about something serious, like "freezing up in the middle of a game, units disappearing, or game load ups, stuff like that".
Thank you all, and look forward to more updates to come in the near future.