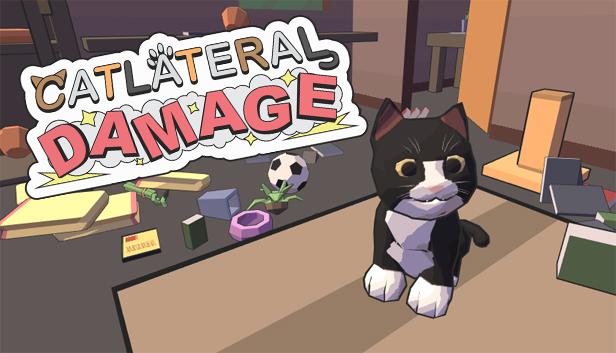 That's right! Catlateral Damage is finally out and available on Steam for Windows, Mac, and Linux! It will be $9.99 regularly but is currently 10% off during launch. There will also be a Humble widget on the game's website soon if you'd prefer to buy it there, and I'll also be adding a bundle on Steam that includes the game's soundtrack.
Also, you should definitely check out the infomercial trailer if you haven't already:
The game's (almost) 2 year development has been fairly smooth but lots of fun. I'm excited to finally have the game out for everyone to enjoy! If you like the game, please leave a review on Steam and definitely tell your friends about it. The more people who pick up and enjoy the game, the more likely I'll be able to add more new content and features in the future!
Thank you!
-Chris
P.S. Here are some fun GIFs from the trailer. Feel free to share these on social media! :3