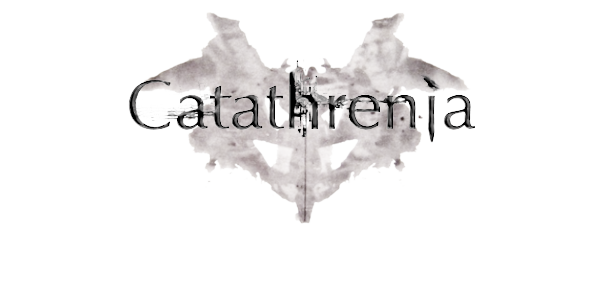 Hey there! I hope you remember this game because its been a little eternity since the last update. I must apologize for that but I have been rather preoccupied (again) and most progress I made does not statisfy me just yet ...at all. You might anticipate some major progress but I'm afraid I can't show you anything new or particulary interesting at this moment. It just felt like its time to send a little lifebeep out there...to show that this is still alive :)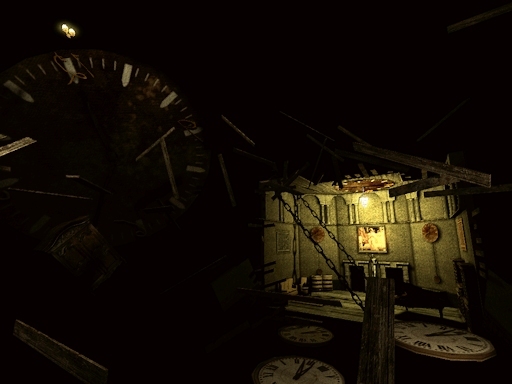 You may not believe me but even though I have a lot of experience in this genre, mixing horror with surrealism in FPSC is extremely hard! There is a fine line between eerie and engaging and boring/ineffective and detaching. Having the constant threat of hitting the memory cap in mind, I made a lot of nice assets and levels and deleted them again as they where simply not "do-able".
There are some good news aswell though :)
I did dig in my collection of models and found some cool character models. I've put some efforts in these assets and would like to present them to you: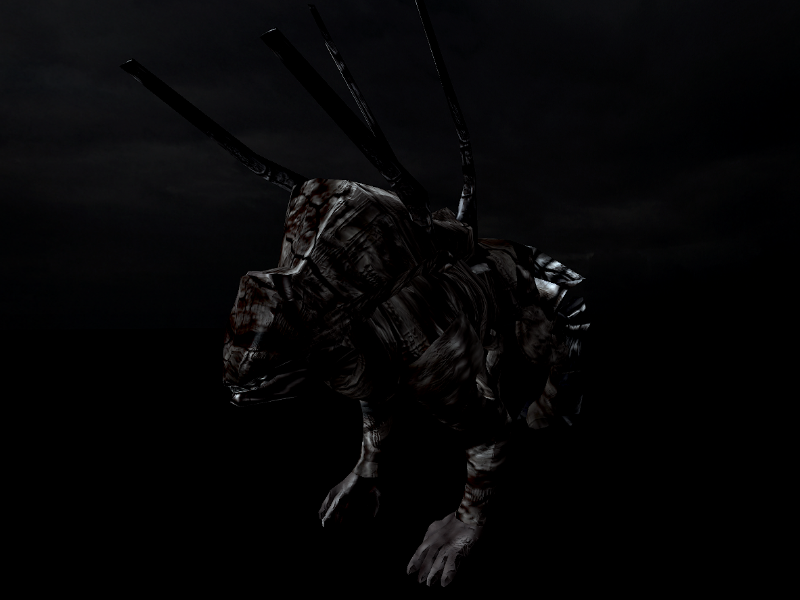 You think you can handle this guy? ;)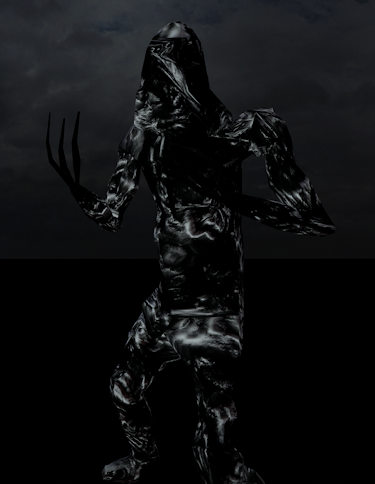 At this moment, I'm not sure what monsters and fiends will make it in the final release but I can tell you that I will try a lot more to make the models I already have look threatening and creative and to create new ones to match the games theme.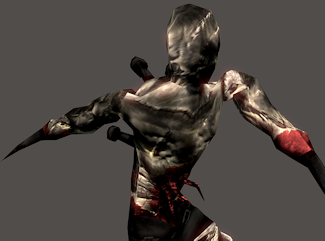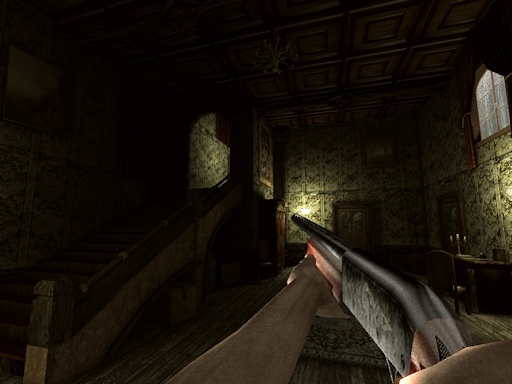 I tweaked the shotgun so you have gunlag, reoil, shader effects and you will only reload as much shells as you fired.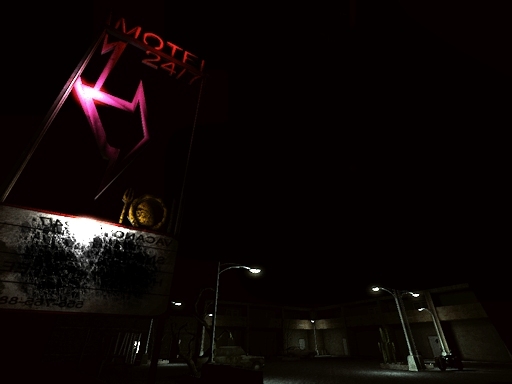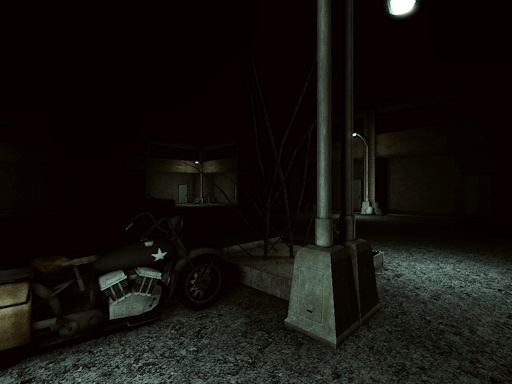 The screenshots might be a bit dark. Its a roadside motel by night from a memory sequence.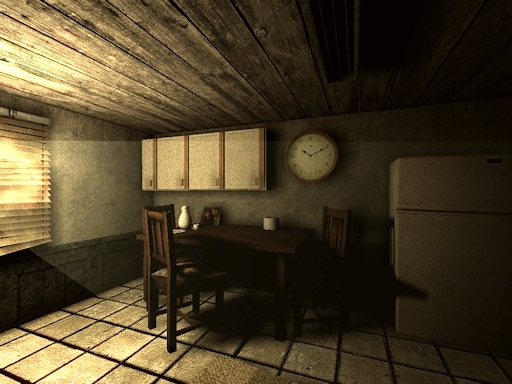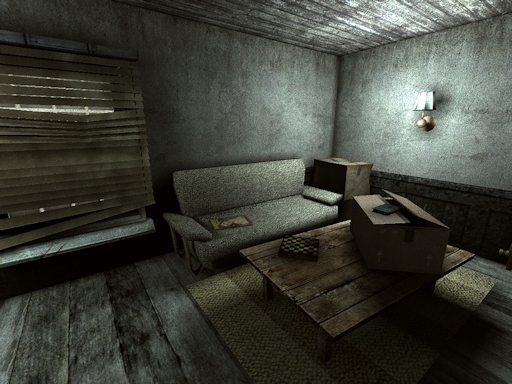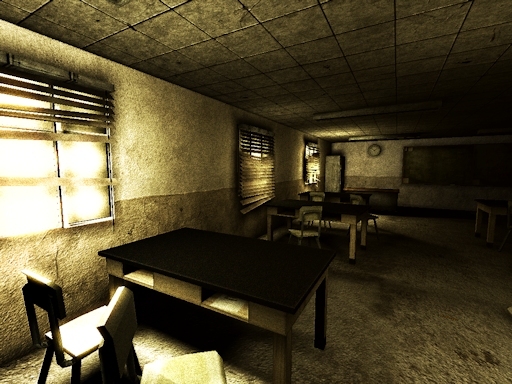 This game is going to send you back to school...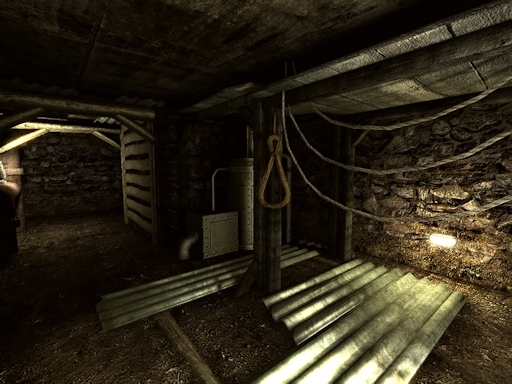 Alright! Thats it for this update! I hope you haven't lost interest and I certainly want to read your feedback.
If you like what I'm doing and you want to support me or if you have too much money you can donate to the production of this and future games by donating to my paypal account
on an unrelated note: this website keeps playing the sound of a hyperhappy voice yelling "oh my god! no way!!"... whats that about? :D
-Adrien