Welcome to the 12th update of Casus Belli. Today's update is about a new website, new screenshots of Ghost Town, three new weapons, the beta-test, not forgetting the MOTY 2010.
New website, Twitter and Facebook
The French Touch Studio has a new international website, dedicated to Casus Belli. You can find it here: www.casusbelli-mod.com. Facebook and Twitter accounts have been created as well. A forum will complete the website soon.
New Screenshots: Ghost Town
Lately, we showed you residential districts of Ghost Town, but a city doesn't limit itself to its inhabitants. It also contains a vast industrial zone, a train station, a gymnasium, a shopping mall and an amusement park with a ferris wheel, which was this forgotten town's pride.
New weapons
The RPG-7 is now operational in Casus Belli. Used by the Soviet army in 1961, and still very active nowadays. It is mainly used against tanks and other vehicles but against infantry as well.
The story of the Colt M1911 starts at the eve of the twentieth century. Widely used by the American army until the adoption of the M9 in 1985, it remains today a weapon of choice for the special forces and the police.
And finally, the RPK-74 is an assault rifle of Soviet origins used by heavy infantry. Still widely used by about fifty countries, this weapon is a must in Casus Belli.
Beta sessions at Epitech Paris
The French Touch Studio is happy to have been able to organize a beta session in the famous French programmig school, Epitech. The feedback of the thirty participants were taken seriously to help the development team to tweak various aspects of the game design.
MOTY 2010
Like every year, MODDB organizes a poll to elect the mod of the year. If you wish to help us, you can vote for the mod by clicking on the image below: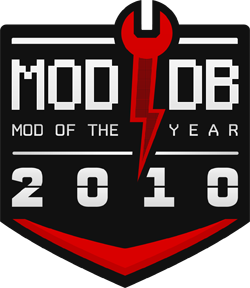 That's it for today! The French Touch Studio is always open for new talents. If you are interested, please make contact with us here. See you soon!