Welcome to this 11th update of Casus Belli. You will find here new urban environments and some detailed interiors fully modelled by our team. This update will also be an opportunity to make a point on the Mod of the Year competition by ModDB.com in January.
Carefully modelled urban landscapes...
These last weeks, the team focused on the realization of urban landscapes and panoramas often inspired by the sadly notorious city of Prypiat. The player will progress in devastated lands, between blocks of flats and dilapidated rusty industrial areas in an architectural style typical of the communist era. The following screenshots are a few illustrations.
And detailed interiors
Crysis Wars lacks urban fighting. That is why the team is taking on the development of this type of environment offering a lot of indoor action. The player will have the opportunity to enter some buildings to take cover and prepare counter attacks. In addition, in more compact cities, the fighting will take place on several building levels which will add an extra degree of intensity to the battle...

ModDB contest ended!
About the MOTY competition proposed by ModDB.com. We wish to thank all those who voted for Casus belli, allowing us to qualify for the second phase of the competition. Only 100 contestants made it to the second phase and we are very pleased to be able to reach this level of competition. Thanks again for all the votes.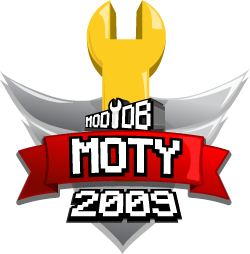 Well, that's all for today. The French Touch Studio is always open to new talent. If you are interested, I invite you to contact us via contact -at- frenchtouchstudio.com. See you soon.