Short summary:
- Announcement of our presence at the French Gamers Assembly
- A new weapon, the FN2000
- Two tanks, the T90 and the Abrams
Gamers Assembly 2009
First of all, we are very pleased to announce that we will be present at the French Gamers Assembly 2009. The GA is the biggest French LAN and taking place during 11, 12 and 13th April. We will be located at the Intel stand where a technological demo of Casus Belli will be shown as well as a 1vs1 tournament being organized. Many of us will also be there to talk with anyone who wants to discover our mod or has questions. Don't hesitate to visit us.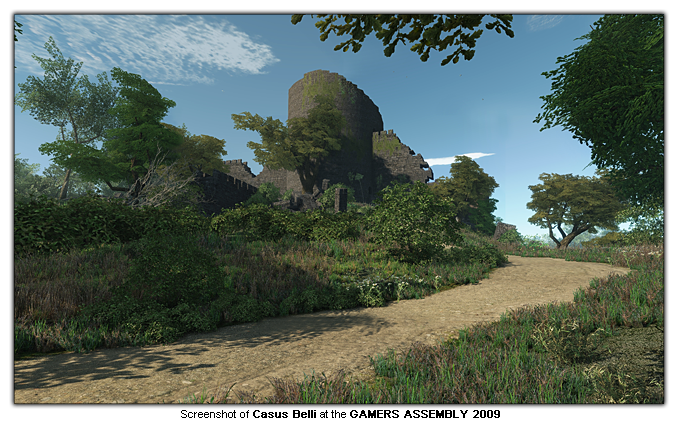 FN2000
A new weapon is now usable in Casus Belli, the FN2000. This Assault Rifle was created in Belgium by Herstal, and its main specificity is its design. The weapon is being used by many armies around the world, but it is still reserved for special forces that are trained to use this weapon.
Urban camo
Urban camo of our occidental army are inspired by an American operation in San Francisco from 1999. Its main goal was to test new military tactical suits in urban environments.
T90 and Abrams
Because we are building a BF-Like mod, we must create some new armoured vehicles to support the infantry ! Today, we present you our new T90, the last Russian tank product since 1994. It's already being use by the Russian in Tchetchenia and bosnia. We also show you the Abrams, with forest camo. The M1 version of this tank is being used during the Gulf wars and didn't take many losses against their enemies.
That's it for today ! Special thanks to the former Insidejob members that do a great job in their new team. If you are interested to join our Dev-team, please contact us through our forum !
Your FTS-Team