Casual Battle Mobile Game Battle Royale of Balls now is available on iOS and Android Platform
Battle Royale of Balls is a casual e-sport mobile game. Only need a finger "poke,poke,poke" and you can play it casually.
In the story of "Battle Royale of Balls", player becomes a challenger in spaceship. Since spaceship enters wormhole by mistake and faces the danger of disintegration, player can choose single battle or two-player battle and enter different rooms to start doomsday escape tour.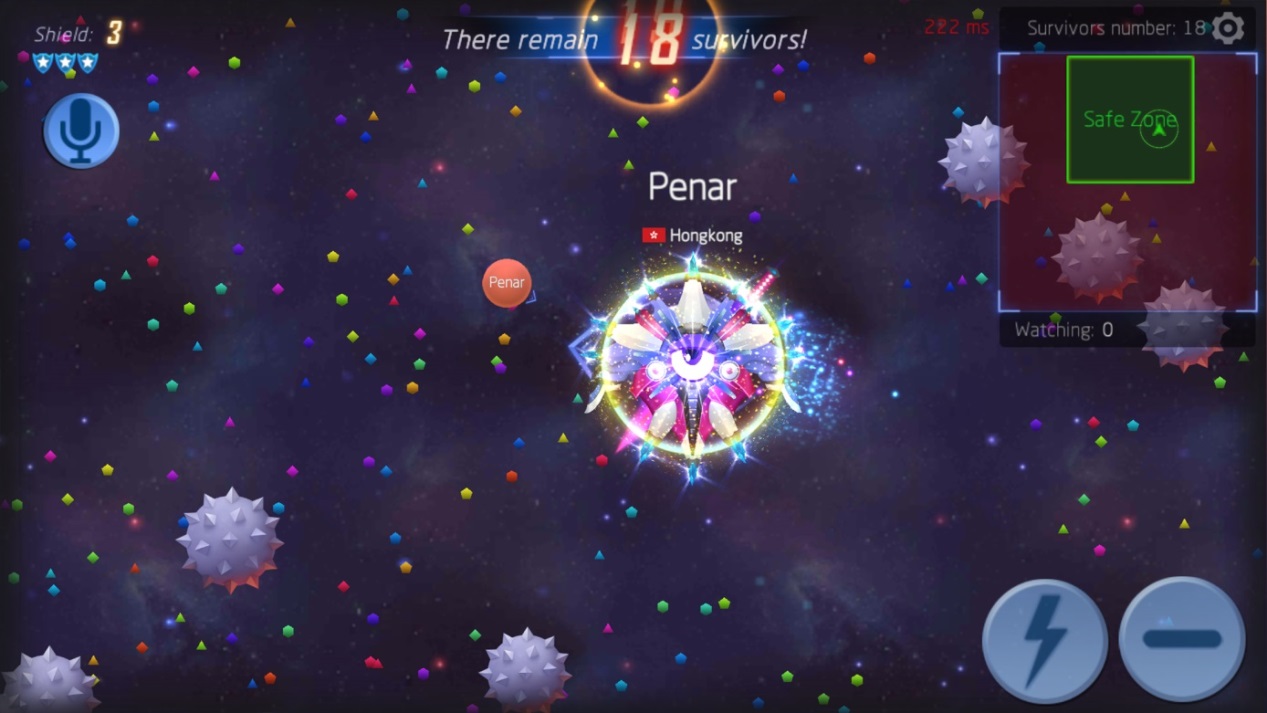 During challenge, the danger area in galaxy will expand gradually. The safe zone will narrow down till completely disappear. In this battleground, standing last is your final goal!
Danger Zone: At intervals, the safe zone shrinks. The green area in mini-map is safe zone. The red area is danger zone. In danger zone, the ball will suffer continuous damage. When the ball has shield, the shield will be consumed first.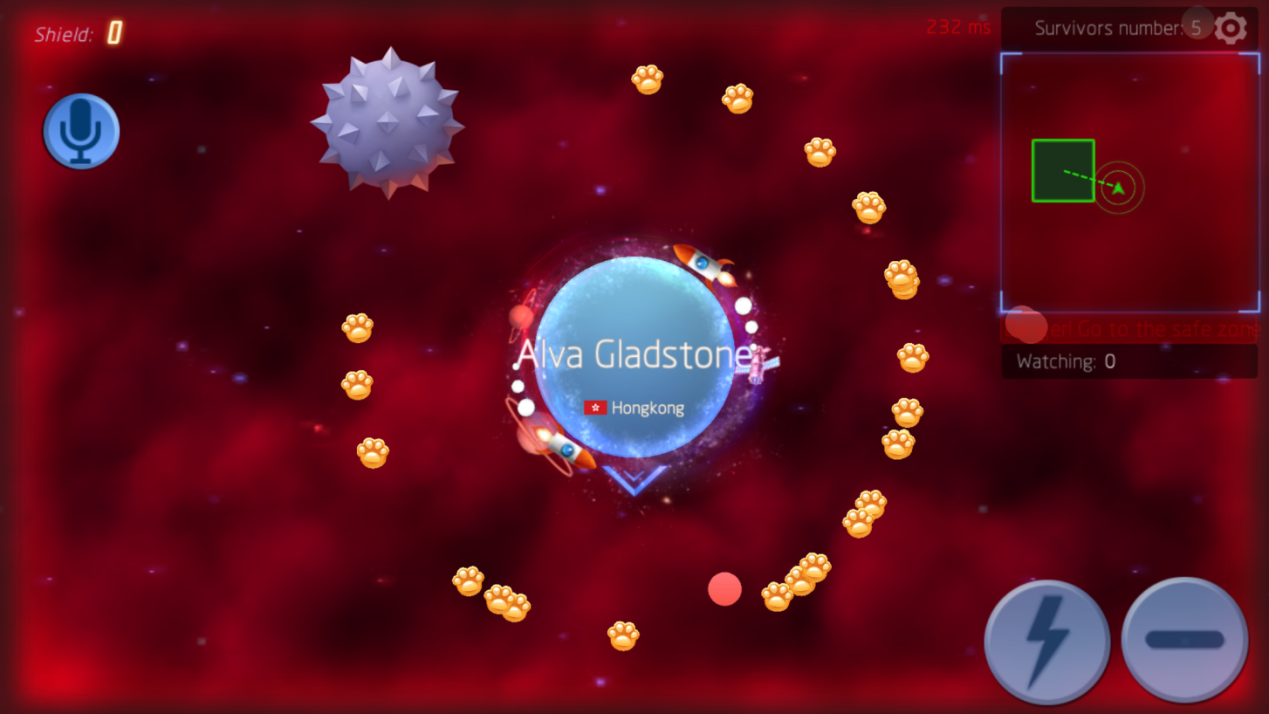 Shield: Eating meteorite thorns and other players can increase shield value. When players stay in danger zone, shield will protect you from damage.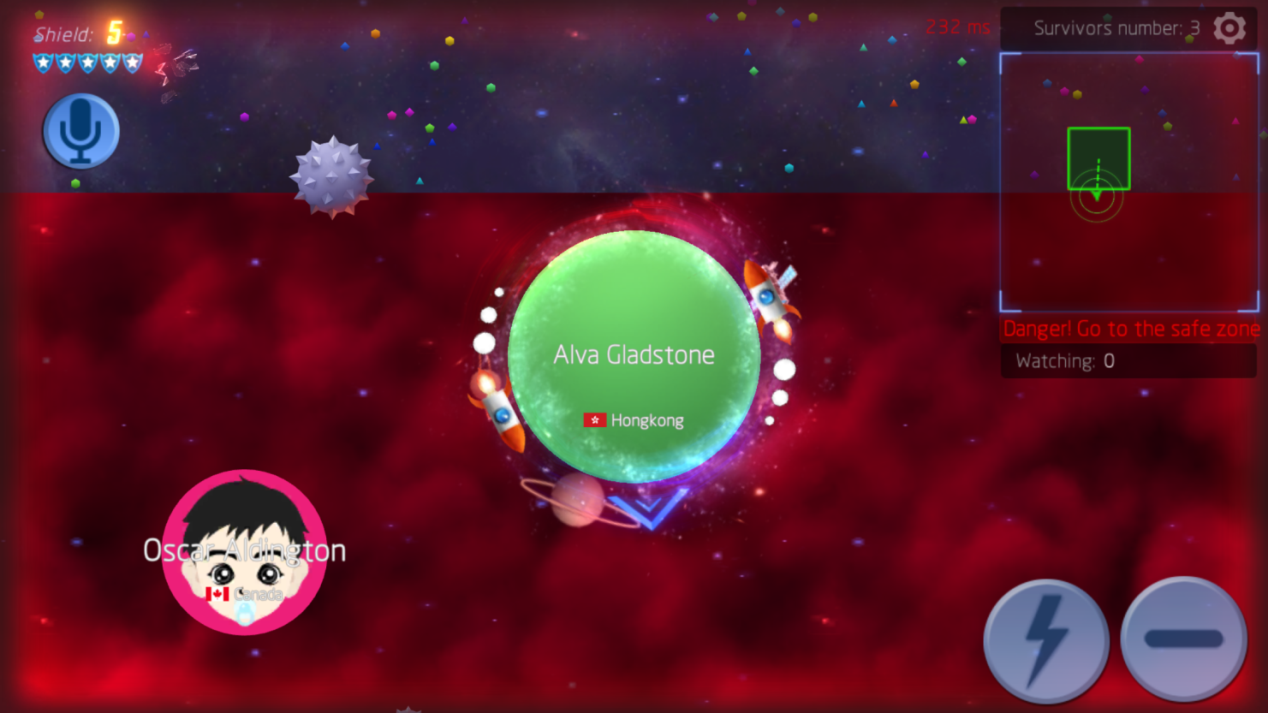 Small Meteorite: Eating it can increase weight and shield value. Split area of ball is small.
Big Meteorite: Eating it can increase weight and shield value a lot. Split area of ball is small. When the weight of ball is smaller than big meteorite, it can hide in big meteorite to avoid other players or wait for opportunity when other players are hitting this thorn.
Red Meteorite: when the safe zone turns the smallest, there will be red meteorites around safe zone. Pushing red meteorites to opponent's ball. Then the ball will split into large area. Eat those split parts before they merge again.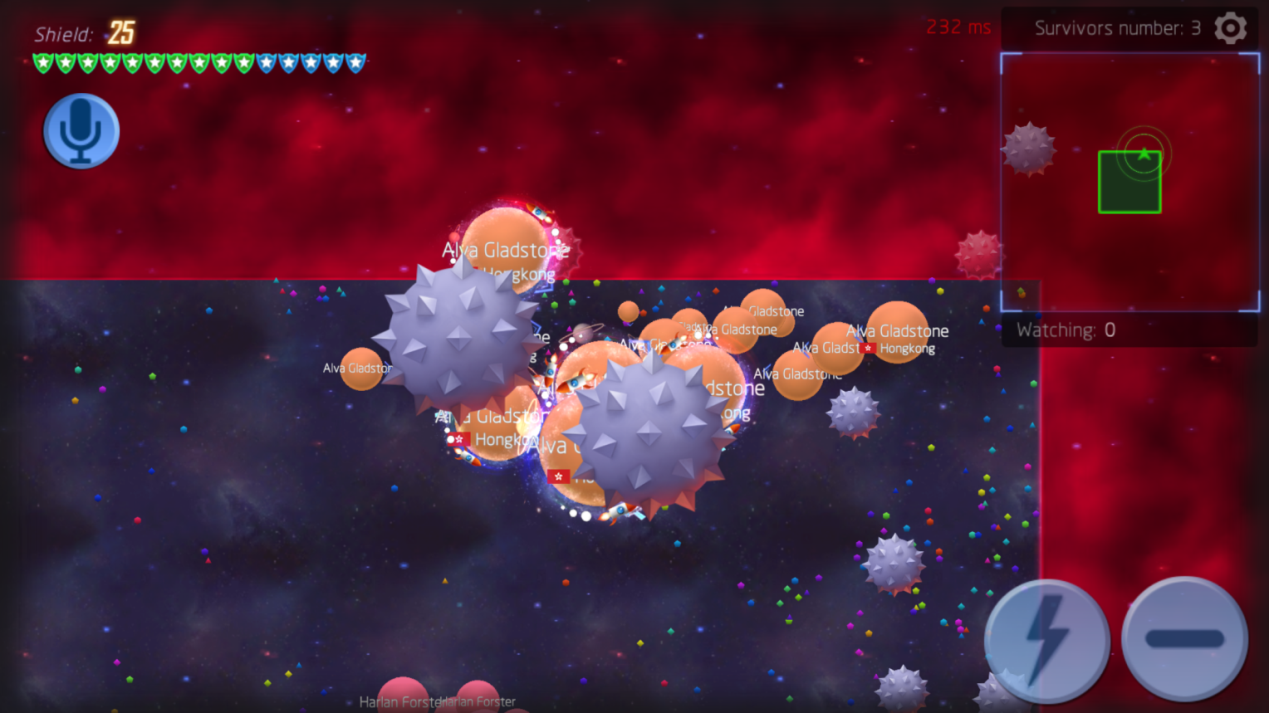 During challenge, eating the meteorite thorns or killing other challengers can accumulate shield. Only powerful shield can protect you in danger zone.
Without shield, once exposed in danger zone, player's weight will reduce dramatically until die. Similar to living in Desert Island on doomsday, only killing others can make you survive.
A match lasts only 5 mins. Suspenseful, exciting and tactical.
There is abundant social function in game. You can follow any player. Celebrated players will receive more follows in game and own thousands of fans.
Game is expected to release in early October on iPad, iPhone and android platforms.