Hello everyone!
In this release, we have added new art and updated scenery throughout the game. The alchemy labs and goat heads now have new effects. Some effects help the player such as giving you more mana. However, some others are not so good and can disorient you or reduce your health. Many new effects have been added especially in the first two levels in the game. Finally, we made some scenery and art fixes.
Here are the full details of the update:
New Goat Head effect added
Additional goat heads and effects added in first two levels
New effect added for Alchemy Lab magic circles
New effect added for Alchemy Lab floating rocks
Clues were modified slightly to be easier to read
Scenery fixes made in alchemy labs
Fix some minor issues found in our testing and reported by the community
Alchemy Lab with Skeleton Sorcerer: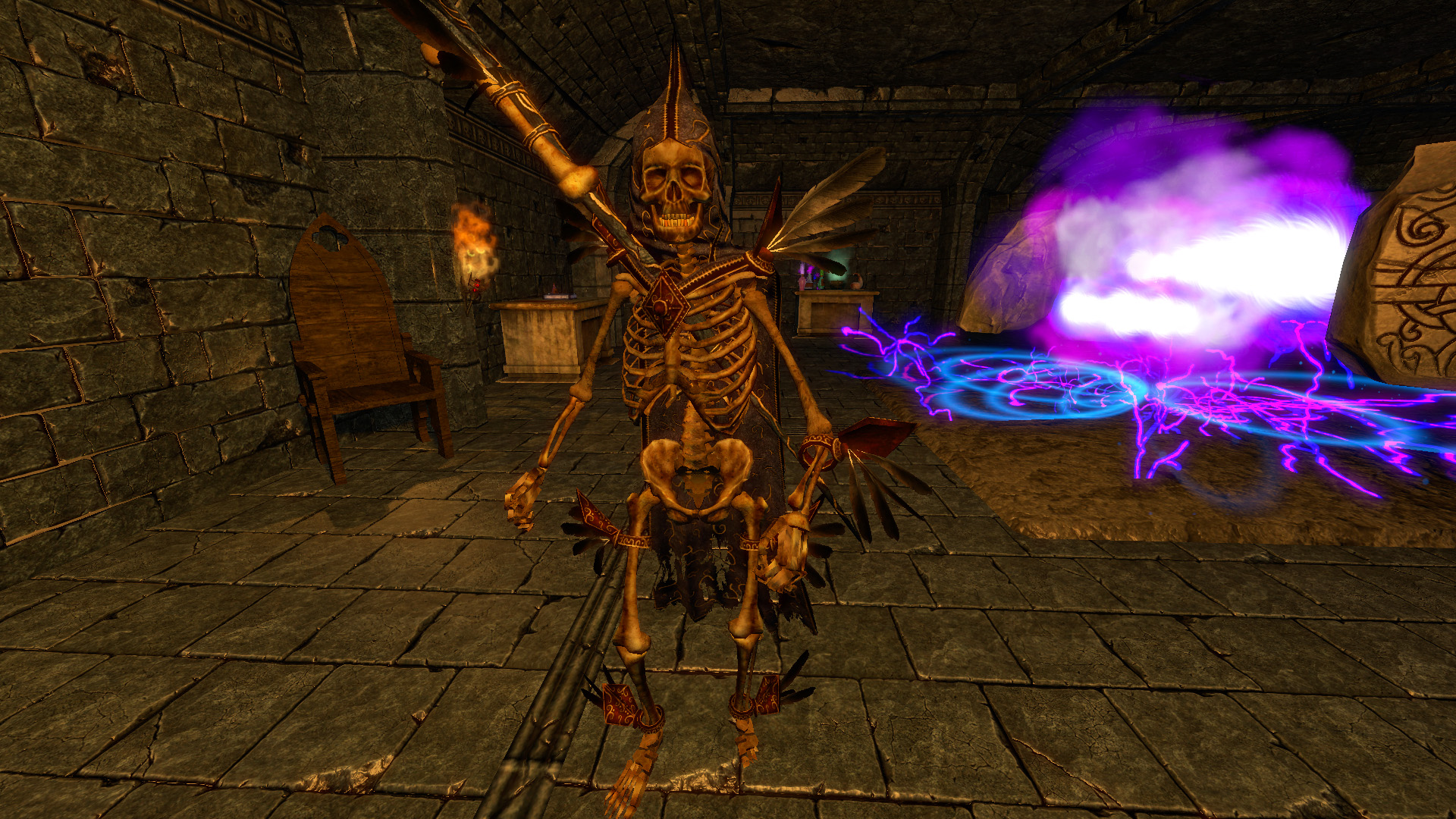 Enjoy the game and let us know what you think!
Dungeoneering Studios
Twitter: Twitter.com
Our Web Site: Dungeoneeringstudios.com
Steam page: Store.steampowered.com