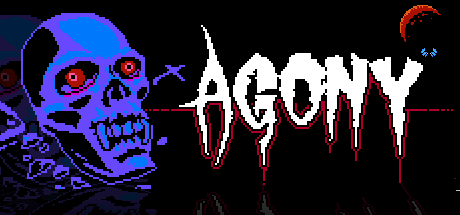 AGONY RELEASED!
I am pleased to announce that Castle Agony is now live on Steam and available for purchase. This quaint tug at nostalgia puts the player in a dark castle where he must find and destroy the Dark Lord Vampire.
A point'and click adventure with turn-based combat, crafting and puzzles and a colourful story.
I'd like to thank everyone who has purchased and supported the game. I plan to make a number of small updates and address any bugs as they're discovered.

Currently in development is a DLC chapter that will be free in the next month or two. This will have a number of new features, from: new enemies, a new weapon or two and of course, new characters and environments to explore.

This addition will be a standalone game set during a different period following a different hero. Once the DLC is ready I will make an announcement and the button to launch it will magically appear on the main menu. More information about the DLC is coming!

Again, Thank you so much for purchasing the game and supporting it in the future!