We are delighted to announce that Cartoon Survivor will be launching worldwide on Thursday May 28th for iPhone and iPad!!!
Take up the challenge and make Doo Doo the ultimate Cartoon Survivor!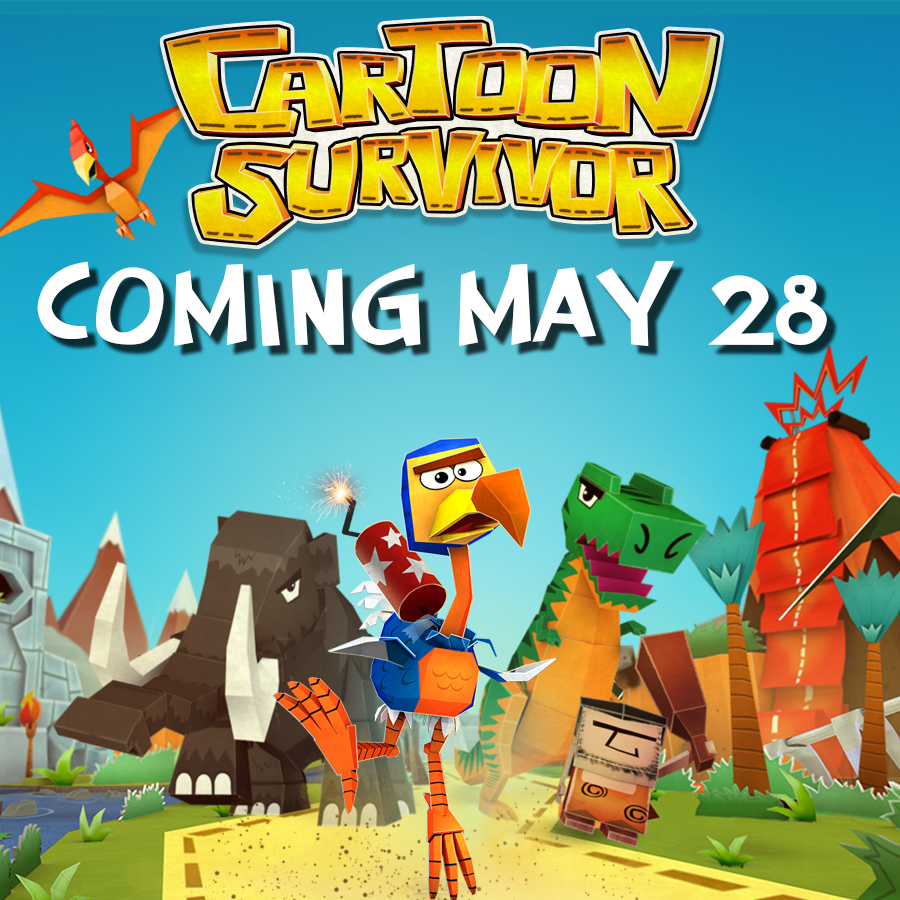 Cartoon Survivor is an adventure runner, set in a vibrant 3D prehistoric world where you run, jump and glide through death defying obstacle courses full of feisty creatures and hazardous environments. You must help Doo Doo get to the finish line before time runs out!