On the concept side of things, I've been working extensively on carriers.
Carriers are pretty much the focal point of the Pilot stage of the game, during which the player flies a gyrofighter and attempts to bomb enemy targets or defend his fleet from any enemy bombers.
(Render of a gyrofighter with completed texture)
A gyrofighter is a small craft, similar to a WWI biplane or the Wright Flyer. It's very nimble and can fly circles around the fastest airships, but lacks the range that would allow it to be used strategically. The carriers then are the aeries of the fleet, housing, repairing, refueling, and rearming gyros for use in remote battles.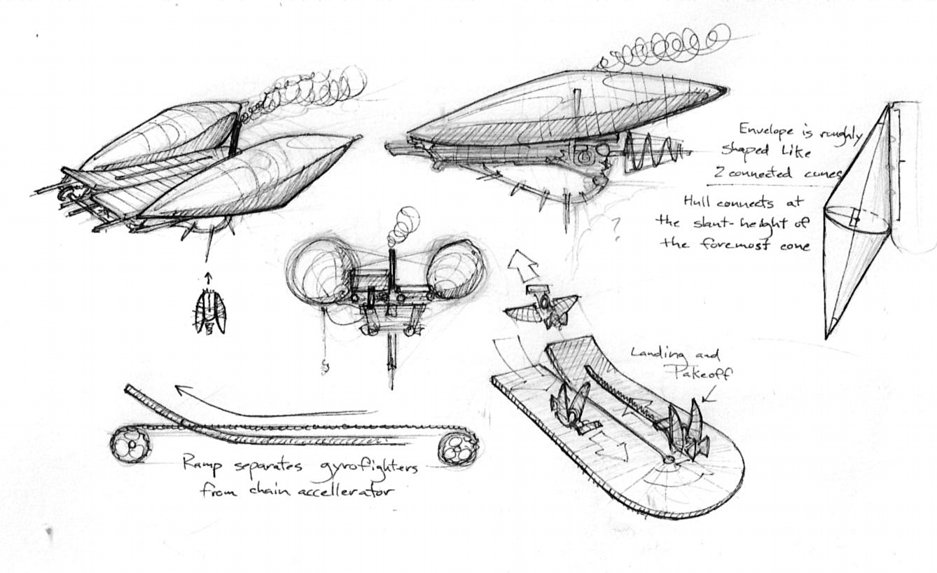 (Sketches of the final Small Carrier design)
A typical carrier consists of a semicircular flight deck supported by helium envelopes, as well as cargo sections for the crew and provisions and any defensive weapons emplacements. Gyros land on the carrier's port runway, braking by catching a line just like on modern aircraft carriers. To take off, the gyro is placed on a chain/sprocket catapult linked to the ship's engine. The chain accelerates the fighter down the starboard runway and off a ramp.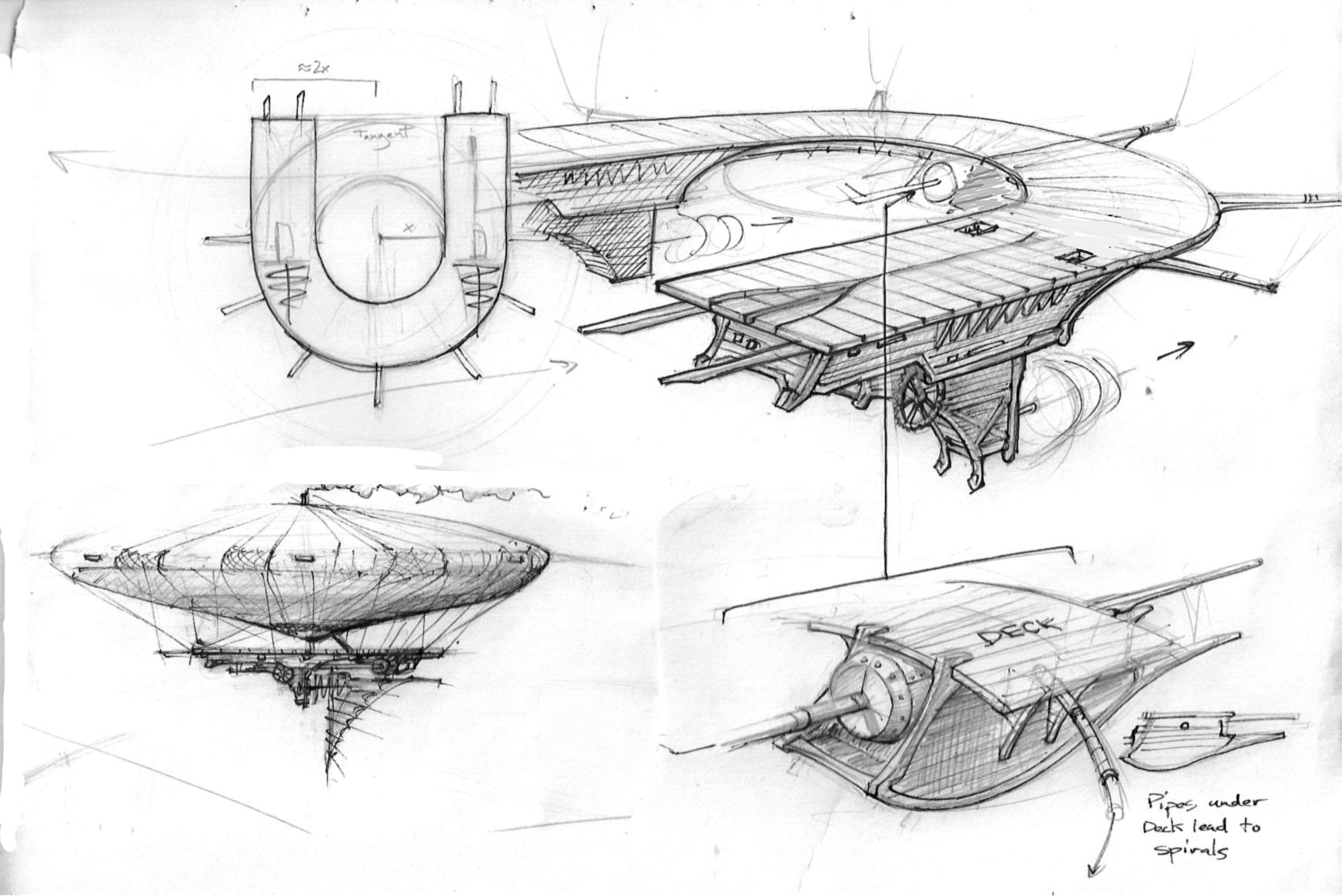 (The Medium Carrier)
To conserve space onboard the carrier, gyro wings are rigged to fold vertically upon landing and extend on takeoff.
(Diagram of a bomb chute)
The gyro-fighter's primary weapon is a semi-automatic rocket pod in the nose. The rockets resemble elongated .50 caliber bullets and can be fired off very quickly. They aren't potent against armored airships, but can punch straight through other gyros. Gyro-bombers are modified fighters with slightly larger wings and two bomb racks in place of the fighter's rocket pod. Bombers are very deadly against airships as they are able to deliver explosives precisely, as opposed to artillery ships whose ordinance is much more random.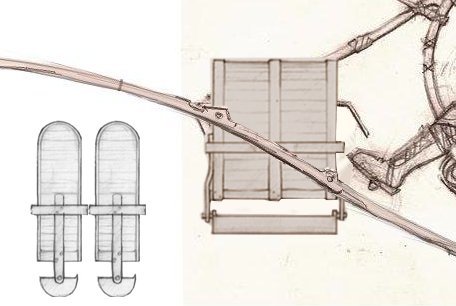 (Arrangement of bomb chutes on the gyro-bomber)
Also, I'm happy to say that the team has recently begun focusing on completing a playable demo of a simple version of the game's pilot stage. All areas pertaining to fighter combat (flight mechanics, HUDs, weapon effects, etc.) are now the direct focus of their respective developers. More info on this will be available when this milestone is nearer to completion.
That's all for today's update. Be looking forward to further updates in the near future.
- Timmon