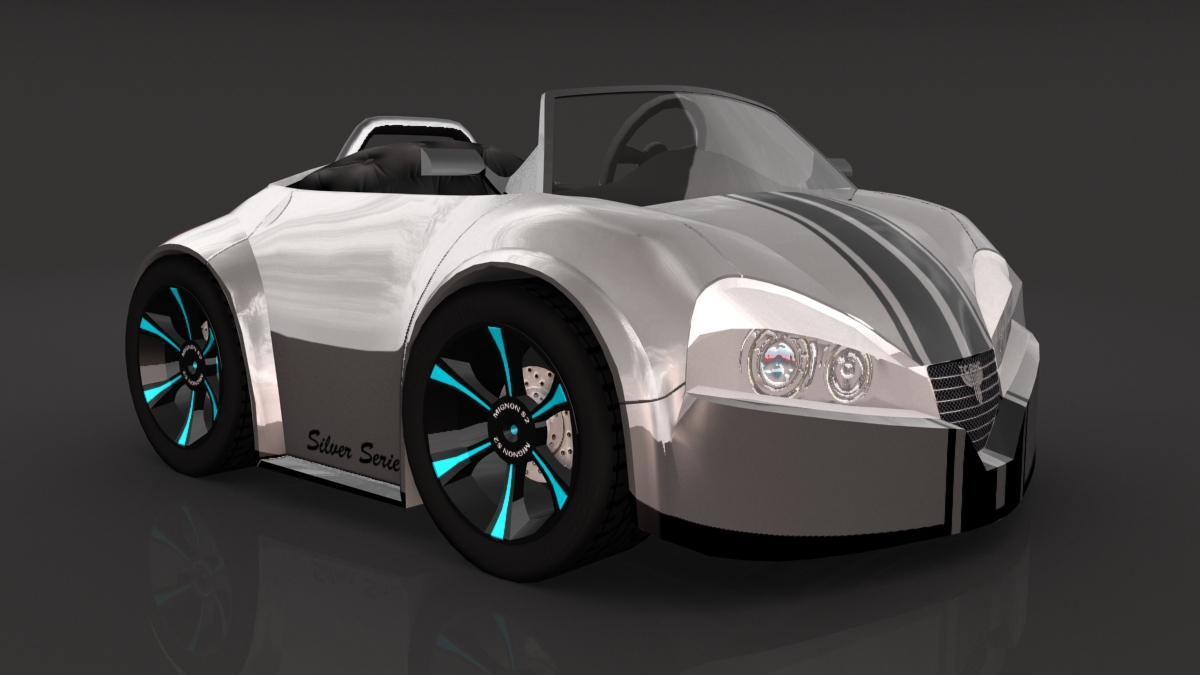 Cars. For some people a simple mode of transport but for others much more.
Since we were young we enjoyed playing with them. We've gazed at'em from the back seat dreaming to sit in front.
It´s authentic art elevated to the highest to induce emotions.
In good hands they are weapons to compete in races and become in an extension of ourselves. Dominate them is a challenge where you never feel completly satisfied and this is why you always come back for more. It gives style to the battle, aerodinamic sets the driving, it's not just something beautiful because each part has a function.

The Cavallo sharp forms tare meant for getting high speeds, as well as the strong structures of Bridgec for resisting long races. Or the wide Atlus chassis that makes the turns be like going on rails.
We marvel with their behavior, their movement, the way they pass through the road irregularities, how the cushion provides for equilibrium to the rest of the machine.
Its sound is a part of each model personality, the Slieben soft hiss, the Torino metallic buzz or the Monsta hoarse roar.
They become symbols which, because of their forms and response, you identify with. Every detail is important in the whole scheme of things.
This is the passion that make us going on and give it all of us for FW to become one of our favourite scenarios to enjoy of good cars and big moments.
R.G.Torralbo DragonJam Vehicle Artist