Thanksgiving day is drawing near, and we have decided to celebrate the season by launching the Steam Greenlight on turkey day! In preparation for this we have made exciting new changes to www.QuantumForgeGames.com both in content and form.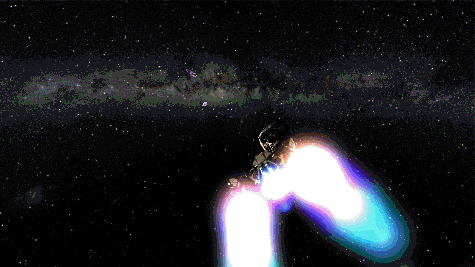 Glenn prepared everything for the Steam Greenlight launch. We reviewed some successful and not so successful greenlight campaigns and we are very excited about what we are about to present. He has been very focused on writing a short story based on the events of Sol Avenger's prequel. Hopefully it will make for some interesting reading. Glenn created many different forum accounts and has posted to gamer forums to spread the word about Sol Avenger.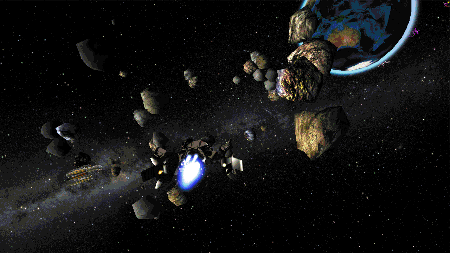 Andre has improved Sol Avenger by fully implementing reverse thruster boosters to the player craft. This system looks amazing while providing the player with crucially important traditional first person shooter agility, including WASD and shift control. He added logic so that cameras can react to the player ship quickly reversing direction and smoothly moving backwards with the ship.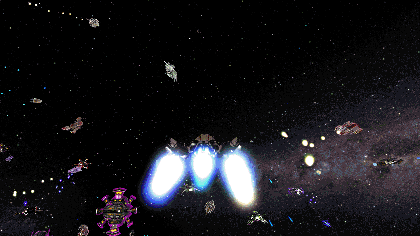 He was able to resolve various bugs. There were a set of strange behaviors involving the skybox, starfields and cameras where the quaternion rotations of each of these objects were ever so slightly mismatched which occurred infrequently but enough to distort the desired appearance. He discovered that there was a performance lag issue with the Finite State Machines we have used in Sol Avenger for some of the game logic. He translated multiple pieces of this logic that operated independently into a single unified piece of code that improves performance overall.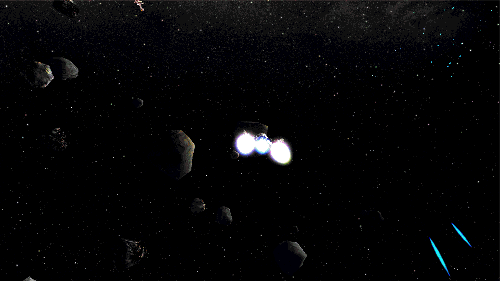 The camera system is now more precise, perfectly smooth, agile and reactive during game sessions. He then went on to change the behavior of various lasers, adjusting rotation patterns to improve the visual appearance of them during flight. Andre edited the combative AI. We originally had a large engagement range for small enemy craft but he decided to pull things in closer which heightened the intensity of dogfights.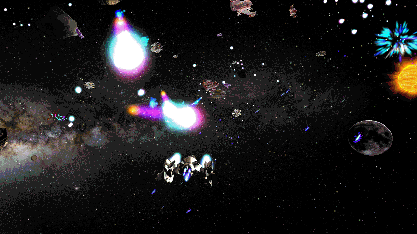 When we pulled the enemies in closer, various projectile parameters had to also be adjusted in such a way that they remain avoidable yet continue to hit their target and provide a proper challenge versus the player. Andre and Glenn have both worked hard polishing a rough draft for the Steam Greenlight. We've made several iterations of the document and we feel that the page is ready to be shared on Steam.
For next week, our plans are to capture the new seamless transition between planet exit and entry. It is a system that does function instantly and seamlessly without loading times, we're very proud of that. We do wish to add more visual effects to simulate atmospheric drag and aerodynamic heating. We want the player to experience a greater level of detail during atmospheric entry and exit overall which is going to take a significant amount of effort to achieve. We plan to showcase some footage of the other planets in our galaxy, starting with Mercury too. Lastly more of long term goal that if we squint we can just barely see coming over the horizon and as gamers we are super excited about this one. We want to make our procedural universe system more sophisticated, such that the player could run forever across the universe in any direction and experience something new with every game session. We won't stop until it's fully realized so we're burning the midnight oil crafting Sol Avenger to be more engaging and a true joy to experience. We'll be working together reviewing the strategies and logistics of the entire Kickstarter campaign. We want to clarify the cost of achieving our teams goals for Sol Avenger and how patrons might help us make it happen. The campaign itself will have its own running costs and we must plan out every detail in order to make everything click together when the campaign begins in February, 2015. As a team, we're guiding our trajectory to make sure that this mission of ours is on target for success.