Greenlit, thanks for voting!

Capsa had a very good reception over this past week, thanks to everyone who voted for it. In this article I wanted to talk about, firstly 'What is Capsa" in case you are not familar, and then also talk about the experience of getting a game Greenlit.
What is Capsa?

Capsa is an open world, social game providing users with the opportunity to hang out in an absolutely breathtaking, and ever expanding environment. Featuring a large, gorgeous landscape, players can enjoy exploring Capsa's many areas with all their friends. Developed using the most up-to-date technology, Capsa is designed to take full advantage of current hardware, providing an awesome, high-resolution experience.
Players can express their individuality through the advanced customization features as well as enjoy streaming videos and music, with all their friends, in their personalized home theatres, at one of the many dance clubs, or various hangouts available.
Road to Greenlit

Greenlight didn't take very long to be accepted with Capsa, but it certainly still had its high and low points and was a job to get it there, so I want to share what worked for us and what didn't.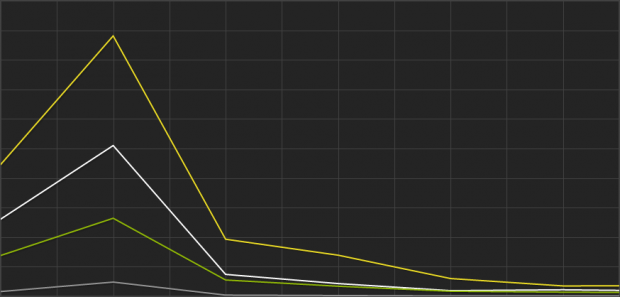 For the first couple days there is a flurry of visits to the page, presumably because its front page and more prominently advertised on Greenlight before getting buried by other submissions Point is that those first couple days you can be bringing in hundreds of visitors just from Steam alone. But it has to be said that being random people just clicking in Greenlight these votes were pretty mixed and didn't give us an overwhelming yes/no vote ratio – by second day it was sitting around 55% for yes.
When things do begin to go quiet on the Steam front, that's when your ability to promote the game on your own comes in to play. I used Twitter, Facebook, Reddit, other Steam Groups, friends on Stream and of course here on IndieDB to get activity. I was able to hold up to around 30-50 or so votes a day beyond that initial vote spike which while certainly nothing to get excited about, that constant flow of votes does stack up if you can hold it there.
Approaching friends and people you know is a good way to get some yes votes, however depending on amount of people you know it's not going to be anything huge. The way to make this into a productive source of votes is to in turn get them to share with their friends too. This can quickly turn a small handful into a more recognizable chunk of votes.
Steam Groups, for indie games and even the Greenlight Dev group can be a good source of votes. But don't bank on these being highly positive. Posting in the Greenlight Dev group discussions, loosely mentioning you are making on a game too in discussion with other developers got a warm reception and helped. You can of course mention your game in the comments section in every group imaginable, but if you do get those people to click your page, you might not always like the way they vote.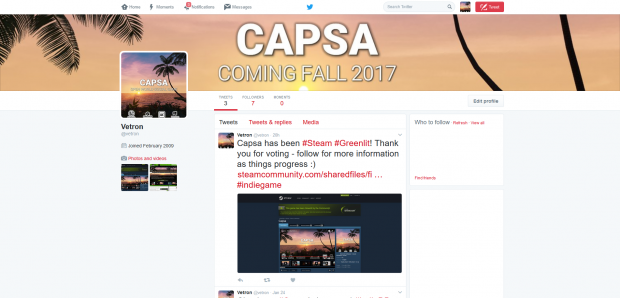 Twitter, Facebook and Reddit amassed a very small selection of votes for us outside of people we already knew from outside of there. For Facebook there is a few various groups, but was pretty much getting no more than 1 or 2 votes per my posting so unless you are really struggling I would say it's a bit of a waste of time. Twitter depends on how many you have following, as this was all-but fresh for me it wasn't a huge success, but firing off a message under the right hashtags can get yourself a bit of attention - things like #Indie #IndieGame #IndieGameDev seemed to work for us a bit. As we were new at Twitter it wasn't a big return for us, but I think if you had an existing following it could pan out for you. For Reddit sections like /r/greenlightquality were pretty much dead of activity so I'm not sure this benefited us at all posting there. You may get lucky and find more general discussions you can share your game off or some screenshots, but I didn't get chance to test this.
IndieDB on the other hand did show some degree of usefulness by posting here. Just remember articles can sometimes take a long time to get accepted, so plan ahead when to post one. Setup a good looking page with lots of images and videos, and have your vote on Greenlight link prominently. Also, take a load of screenshots and post something like one or more a day, keep your page constantly updated and fresh so your game is top of the list in the relevant sections seems to help considerably.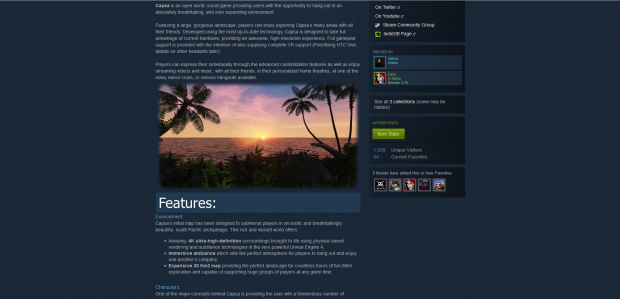 For the Greenlight page itself, presentation is a considerable part of being well received. You need lots of good media, but the page itself should also be well written and do take advantage of the formatting options available but my suggestion is don't just think this means post a ton of annoying GIFs everywhere like some developers do. You can embed images into the page itself using the [IMG]tags, but if you think out of the box you can use images as section titles. Quite a lot of the Greenlight pages around are pretty poorly setup and to me that makes the games look tacky –and certainly not I'd vote for.
You can see our Greenlight page and what we did with formatting here.
In conclusion there are a lot of avenues to promote your Greenlight page, but firstly start with something that looks good and well presented so when you do get people to visit they actually vote yes. Then to maximize your votes, in my experience bring it up in steam community discussions, and also bring your game to IndieDB - only venture into social media if you are desperate.
What now for Caspa?

Over the coming few weeks and possibly months we will be dealing with the agreements and admin which will allow our game to be sold on Steam. The game is in development still and I will be sharing whats being worked on and new features regularly. Our intended release is sometime around September/October but we will be refining that nearer the time
The next stage for us will be to move to some sort of funding campaign within a month to help us expand what we can do beyond our base product. Its been requested and we would love to be able to bring this game to other Platforms like Mac OS X and Linux if possible, as well as wanting to support other VR headsets beyond just HTC Vive. For this there's no escaping the fact we will need funding to achieve it given the hardware costs for starters. There is also some cool gameplay features we would like to also pursue and will be talking about shortly. So if you would like to support us and get some game-related rewards for doing so then follow us and stay tuned for that :)