About Capsa and our Indiegogo Campaign
As two people who love to play games, our wish was to create a graphically amazing world in-which we could incorporate all the things we love to do. The inception of Capsa was based on our desire to create virtual toys that are fun to play with, as well as activities that provide hours of entertainment, either alone or with all of our friends.
Last week we begun our Indiegogo crowdfunding campaign with stretch goals revolving around extending support to the game, to help ensure friends can play together, regardless of the operating system they own, be it Windows, Mac OS X, Linux or Steam OS! Plus aid with supporting all 25 languages on steam so people can play in their native languages. On top of this, our idea for any residual funding is to put it towards expanding the game with map expansions – plus choice of possible features that the community could vote on to be added to the game.
So far we haven't really made the headway we'd like with our campaign, but are continuing on with the hope we can generate the support we need to develop something we can both be proud of as well as an amazing game we hope you all enjoy playing.
In this article I want to talk about what cool perks you can get for backing us, beyond just our immense thanks for supporting us :)
Perks for supporting our Indiegogo campaign
£1 – Backer
Even the smallest of donations towards our funding campaign can make all the difference and we thank you for any support you can give :)

We will give you a steam key to get a special in-game "Backer" title for if should you ever purchase the game at a later date. Plus will keep you up to date as development continues.
---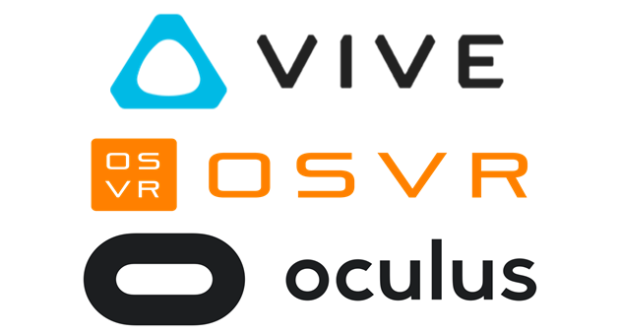 Capsa will support multiple VR headsets if it meets its stretch funding goal!
---
£5 – Supporter
For our "Supporter" perk we will throw in a matching in-game title, plus a bonus bundle of 3 customization packs that will include a décor pack (accessories to place around your home), vehicle accessory pack (various additional options and items to use on a range of vehicles), and a pet accessory pack (a bunch of toys and other items for the Cat we plan to develop as part of our first season pass).
In addition to the "Supporter" in-game title we will also throw in the "Backer" title as-well :)
£20 – Early Access
If you get our Early Access perk we will give you a steam key copy of the game which will include access into Beta tests we run before launch. This will include all Windows, Mac OS X, Linux and Steam OS versions via SteamPlay.
Also included is a bonus bundle of 3 customization packs as found in our "Supporter" perk, plus you will also get 3 titles which you can display below your name in-game, "First", "Supporter" and "Backer".
---

Capsa will support Windows, Mac OS X, Linux and Steam OS if we meet our stretch funding goals!
---
£40 – Enthusiast
This is equivalent to getting a copy of our Digital Deluxe Edition of the game. It includes the game itself, plus our first season pass, which in itself contains 4 significant expansions to the game (Including Boats, Cats, Helicopters and Go-karts, releasing when features are developed). As a bonus you will also get a copy of 3 seasonal themed content packs, so you can enjoy Halloween, Christmas/New Year and Valentines with various themed items, such as décor and customization items.
£75 – Lifetime Supporter
Getting this perk will include everything from our Enthusiast Perk above, plus also includes any additional season passes we were to develop as years go on. But that's not all, as we are also including as a bonus an extra copy of the base steam key game to share with a friend.
---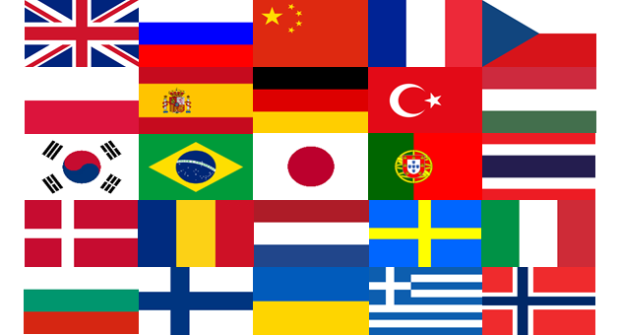 Capsa will support 25 languages if we support our stretch funding goals!
---
£200 – Ultimate VIP Supporter
Should you donate this much we can't thank you enough and wanted to come up with a fitting reward beyond just our thanks. What we are offering is every item relating to Capsa, ever. This includes the base game, any season passes as well as any additional customization packs we ever sell. We will even throw in 3 additional copies of the base game to share with your friends, plus a unique "VIP Supporter" in-game title (in addition to any other titles found in perks).
Why your support matters
We are working diligently to develop an experience that will deliver hours of enjoyment for you and your friends and which we can be truly proud of. However as motivated and enthusiastic as we are, we are only two individuals and do require outside assistance to ensure extended operating systems compatibility as well as support for all languages.
Costs associated with this project are directly linked with providing the user with an experience that can be enjoyed on their chosen systems, using their hardware of choice, and in their native language. In order to provide everyone with the opportunity to do this, we really need your help.
Reaching our funding goals will allow us to meet our most important goal: making sure Capsa is straightforward, easy and fun to play for everyone!
New Character Customization Video!
We've recently reworked one of our earlier Customization videos that highlights the extend of customization options available, this video showing purely the sliders that allow you to adjust your characters face and body shape.
This is all early alpha footage, and we hope to show off more footage of our in-game editors soon :)

One of the major concepts behind Capsa is providing the user with a tremendous number of customization options, affording each individual the ability to be truly distinct. This includes the stunning and exceptionally customizable characters that provide users the freedom to create something absolutely unique. Extensive clothing options are also available, offering individual users a wide range of possibilities to express their personality and great taste,
Follow us for regular updates!
If you want to be kept up to date with this project then follow us on here, as well as: