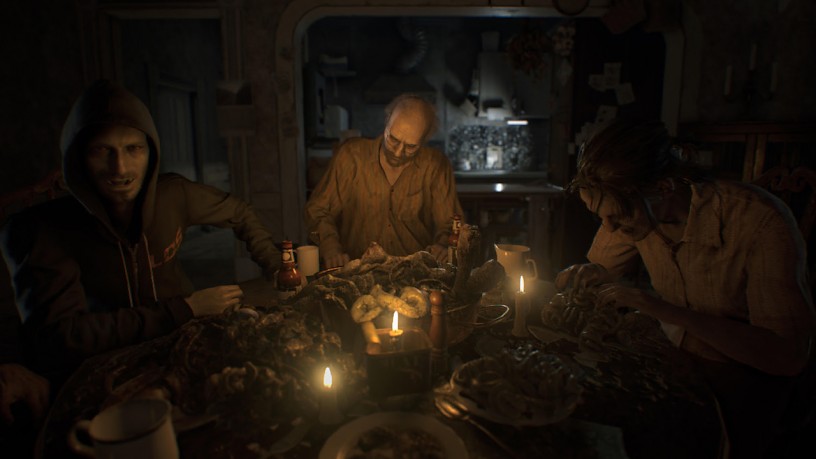 Capcom held a Resident Evil-focused press conference at the Tokyo Game Show today, revealing some new details about the first-person horror game that is also playable from start to finish with PlayStation VR. The developer is working on a version of the game that will take advantage of the PS4 Pro. Whether or not the PlayStation VR version will be improved remains unclear, but the potential is there.
Twitter.com

From the event today came news that Capcom would be releasing what it called a "CERO Z" version of the game, called the "Grotesque Version". CERO is the Computer Entertainment Rating Organisation in Japan, which assigns age ratings to video games. "Z" is the equivalent of an 18 years and over age restriction in other systems.
Twitter.com

Two new screenshots were also released, one showing the Baker family antagonists around a dining table, and another showing a new passageway in a previously-enclosed room from the game's playable Beginning Hour demo.
Twitter.com

This was accompanied by news that a new demo, called Resident Evil 7 Beginning Hour: Twilight version, would be hitting the PlayStation Store today. The Twilight Version is an extended version of the original demo, likely related to the new passageway shown in the newly-released screenshot.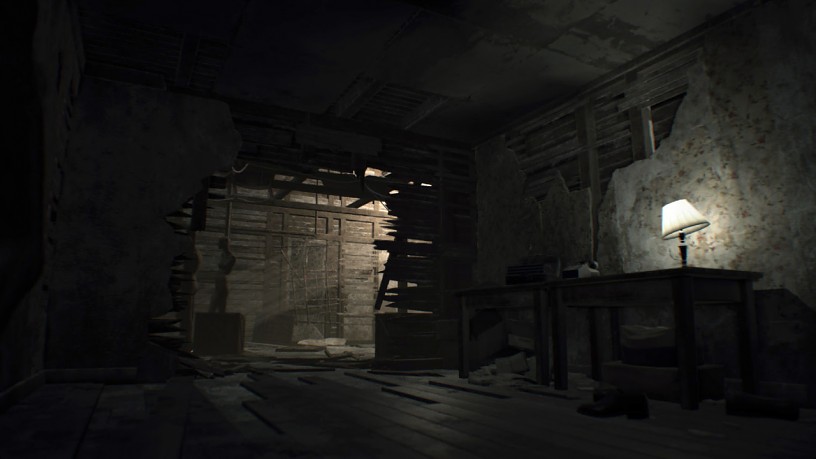 Finally, for those who were worried that Resident Evil 7 wouldn't feature the traditional combat and inventory elements of previous Resident Evil games, Capcom addressed the issue to reassure fans those elements would be included.
Twitter.com