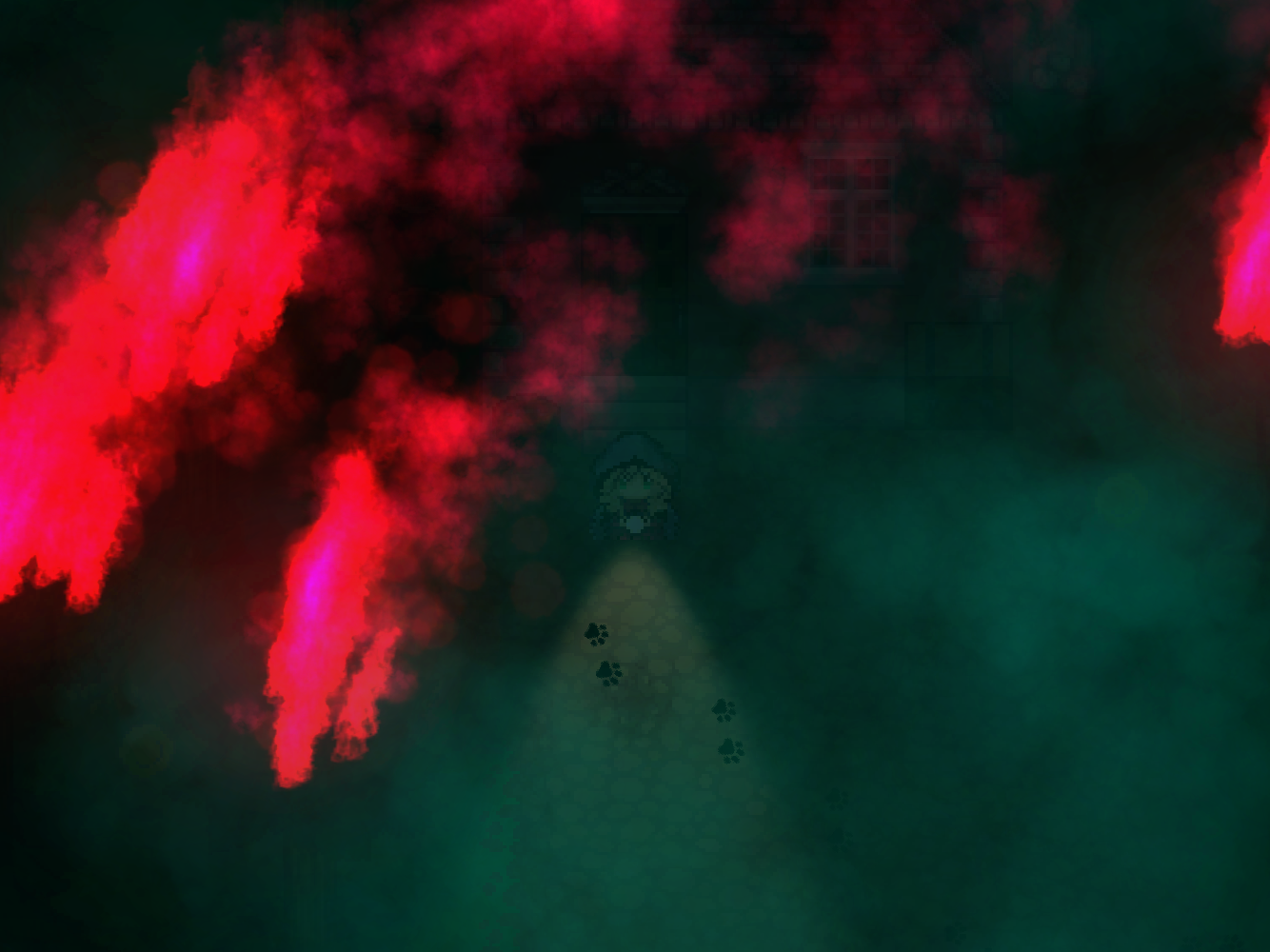 All you have is a flashlight and a little battery power.
The environment changes every night. There may be storms, there may be fire, there will always be creepy randomly placed sounds, there will always be your heartbeat quickening as the end comes closer, and there will always be the sound of your cat's "Meow" growing if you manage to get closer.
If you take too long, the creepy sounds and the ghosts will overtake you. If you find her.. you get a few seconds of rest before you gotta find her again...
How many nights can you last? Try Scaredy Cat. I dare you.