The petition asking LucasArts and Factor 5 to make the Star Wars: Rogue Squadron 3D level editor available to the fan community has been started in March. More than 100 people, mostly expressing their interest in being involved in developing new levels, signed it.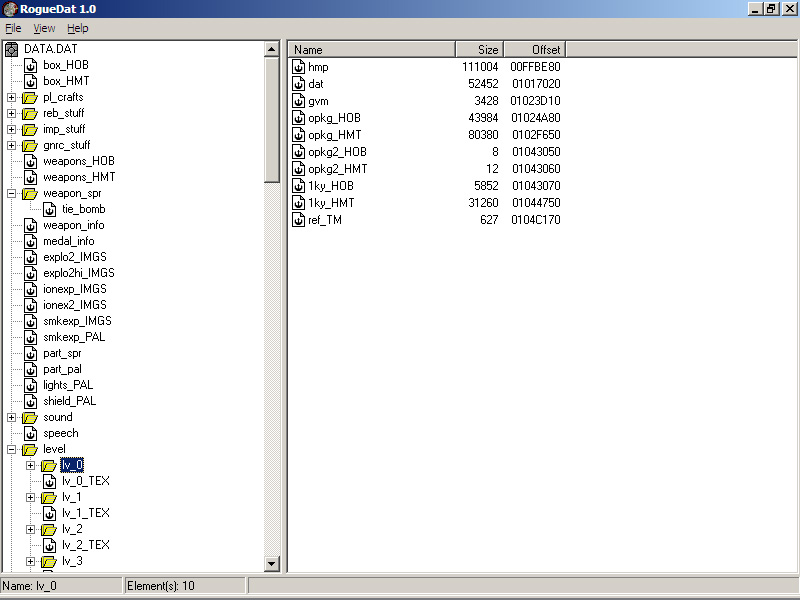 There were a former Rogue Squadron development team member and an author of a sci-fi book, many enthusiastic gamers, experienced modders and computer science students. Unfortunately after sending emails to LucasArts and former Factor 5 management twice we did not get any response.
Meanwhile there were some news that a number of staff laid off by the now-dead Factor 5 have launched a legal attack on company founders, whom are alleged to have fraudulently transferred assets - including Rogue Squadron for Wii - to another company before declaring bankruptcy, in order to avoid paying its employees. Still determined to continue with the petition, it seems that we will not be able to get the level editor soon.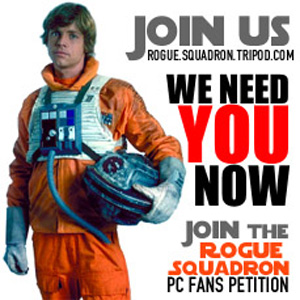 So here is a call for joining forces to develop Star Wars: Rogue Squadron 3D Editor, call for forming the Team to all interested modders, amateur level designers, computer science students and everybody who can contribute. At this stage it is important to complete decoding of game level files that can be extracted from the game data by using the RogueDat 1.0 utility. All findings revealed so far will be posted here. If you are interested in taking this challenge please post a comment. Let us do it ourselves!
References:
Star Wars: Rogue Squadron 3D Editor Request petition - View current signatures, Petitiononline.com
Rogue Squadron Wii canned?

Star Wars game named in ex-Factor 5 employees' lawsuit

, CVG, 17 June 2009, Computerandvideogames.com