It is with great excitement to announce that Caffeine is now available for pre-order over on The Rift Arcade!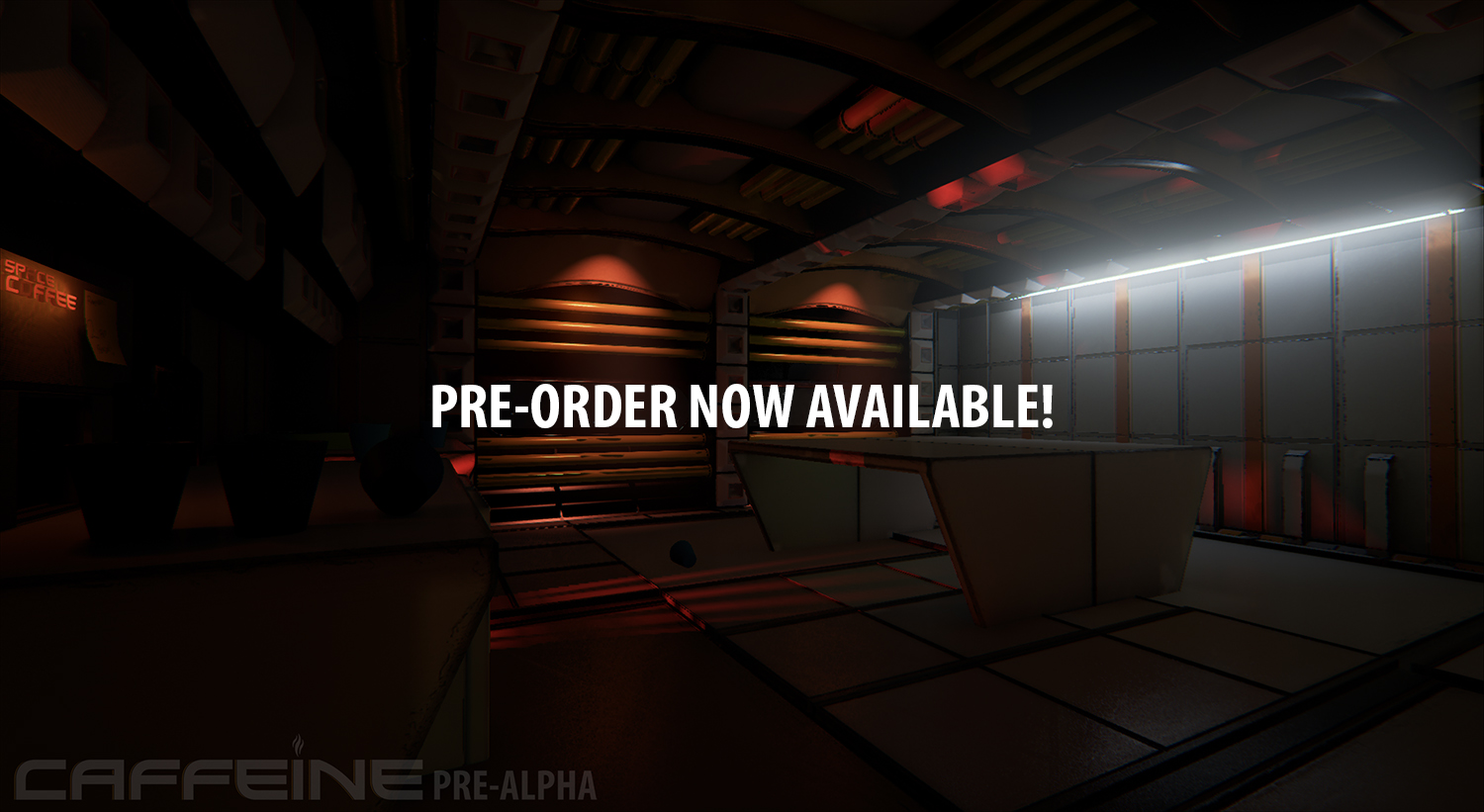 Pre-ordering will get you a Steam key & a DRM-free version of the game on release in mid 2015.
In other news I just released a new video showcasing the real-time distance field ray-traced soft shadows in use for Caffeine, be sure to check that out below!