Building Block Heroes Released!
After six months of full-time development, Building Block Heroes is released on Steam! Price is set at $9.99 but is currently enjoying a 20% launch discount.
Building Block Heroes is a puzzle block platformer in which you use coloured blocks to build pathways around each level in order to free the Jollyfolk from their cages. Simultaneously control both building blocks and heroes, with a friend or by yourself, in this colourful romp through a cartoony and exotic hand-painted world. Explore different lands, use special powers, and combat various enemies as you construct the means to save the Jollyfolk!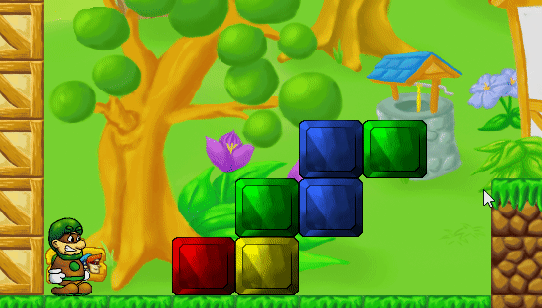 A True Puzzle Platformer Game
Use falling blocks to build your own platforms and pathways around each level.
Build your own stairways and bridges to navigate around obstacles and pits!
Use blocks to avoid enemies that try to stop you from reaching the Jollyfolk.
Each area in the game introduces a new challenge - from moving platforms to irresistible ocean currents that sweep you away, no two areas are alike!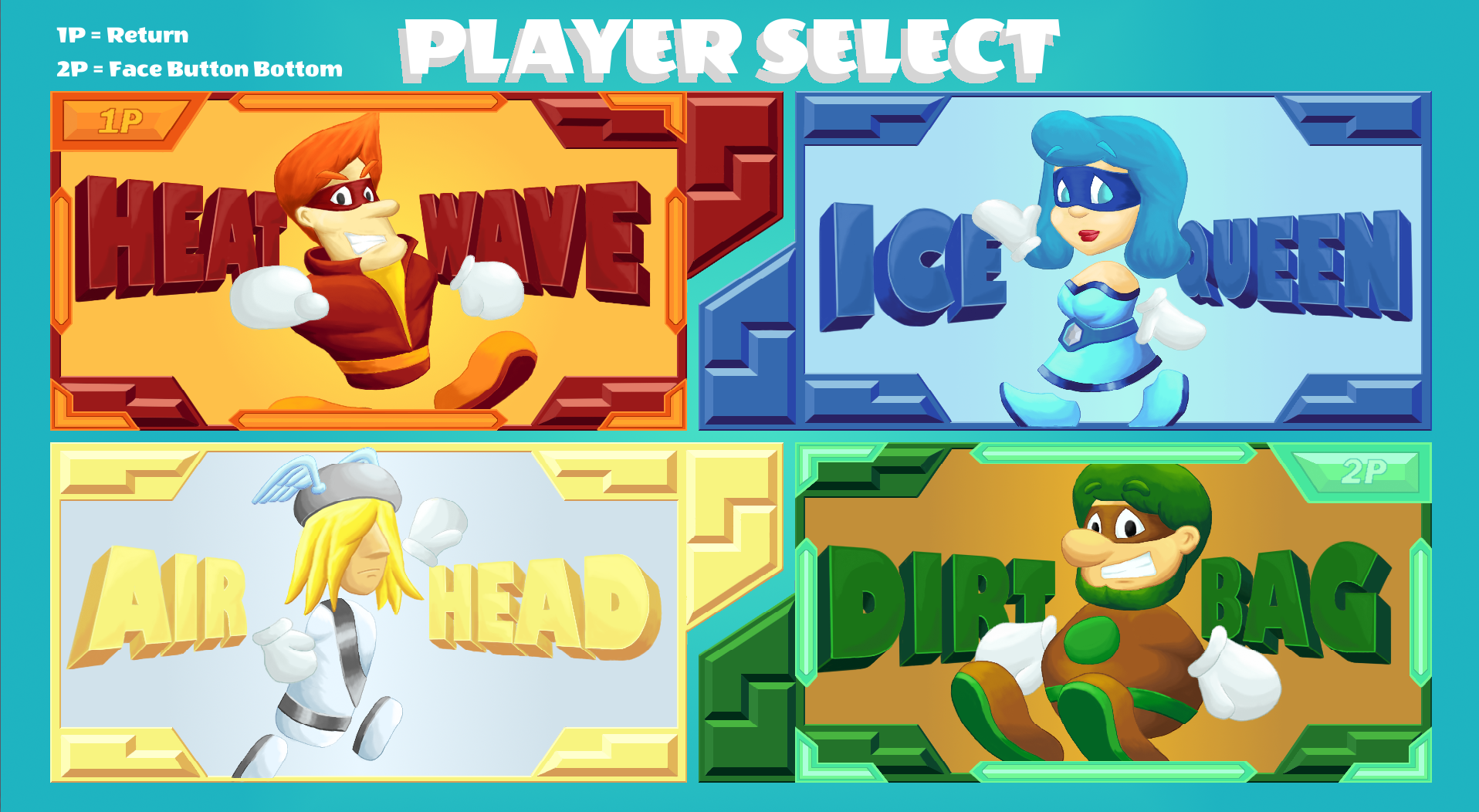 Characters
Four unique characters, each with their own unique abilities!
Destroy blocks to build up your power meter.
Dash across gaps as Heatwave, conjure blocks of ice as Ice Queen, soar through the air as Airhead, or smash through blocks as Dirtbag!
Bosses
A puzzle game with boss fights! Bosses will do everything in their power to smash your colourful creations.
Build your way to reach each boss's weak point as they launch powerful attacks to stop you.
This game is not turn-based - bosses aren't going to simply stand there and let you work your way towards them! Avoid attacks while you build!
Feel free to let me know what you think! I'll be checking in all week for feedback and the like. Thank you all for the support!
If you want to see the game in action, here are a few Let's Play videos. Big thanks to Firebird Gaming, The Hen House, and PalicoPadge respectively: