As you may know if you usually look at the forums, today we will host our first community event. This will consist in killing a Youtuber, that's nice, isn't it?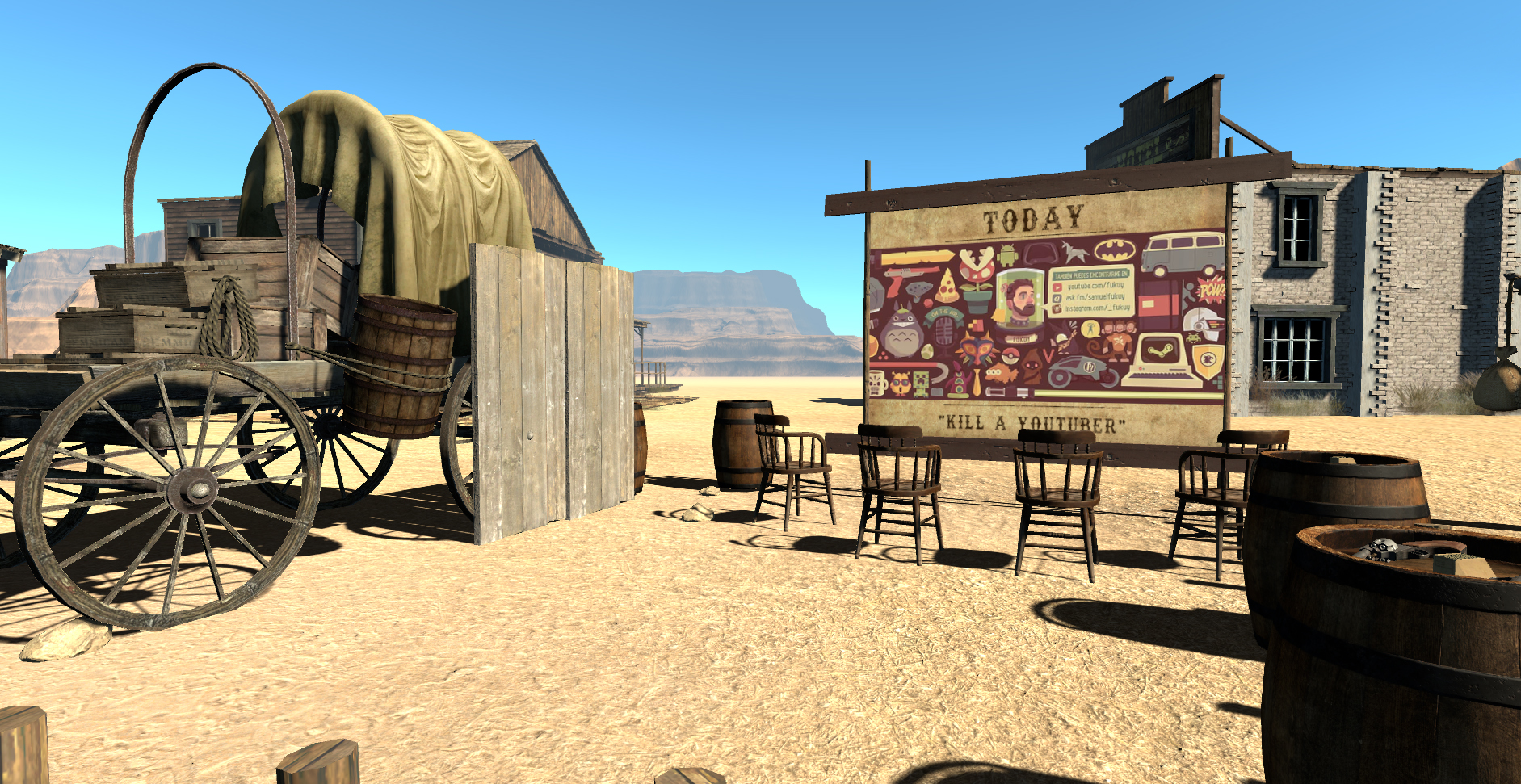 Events will work a little bit different from normal duels. First of all, once you enter the game you will see in the street of the town that a caravan has arrived and the show is prepared for you. To join the event just teleport into the sign that will portrait the celebrity invited.

Once in the scenario you will be able to join the queue in the wall next to the caravan. You will be able to see the top 5 queue and how many people are waiting in front on you. Bored from waiting? Just go to the barrels on the other side and try the new amenities, the spinning targets and the sand sack.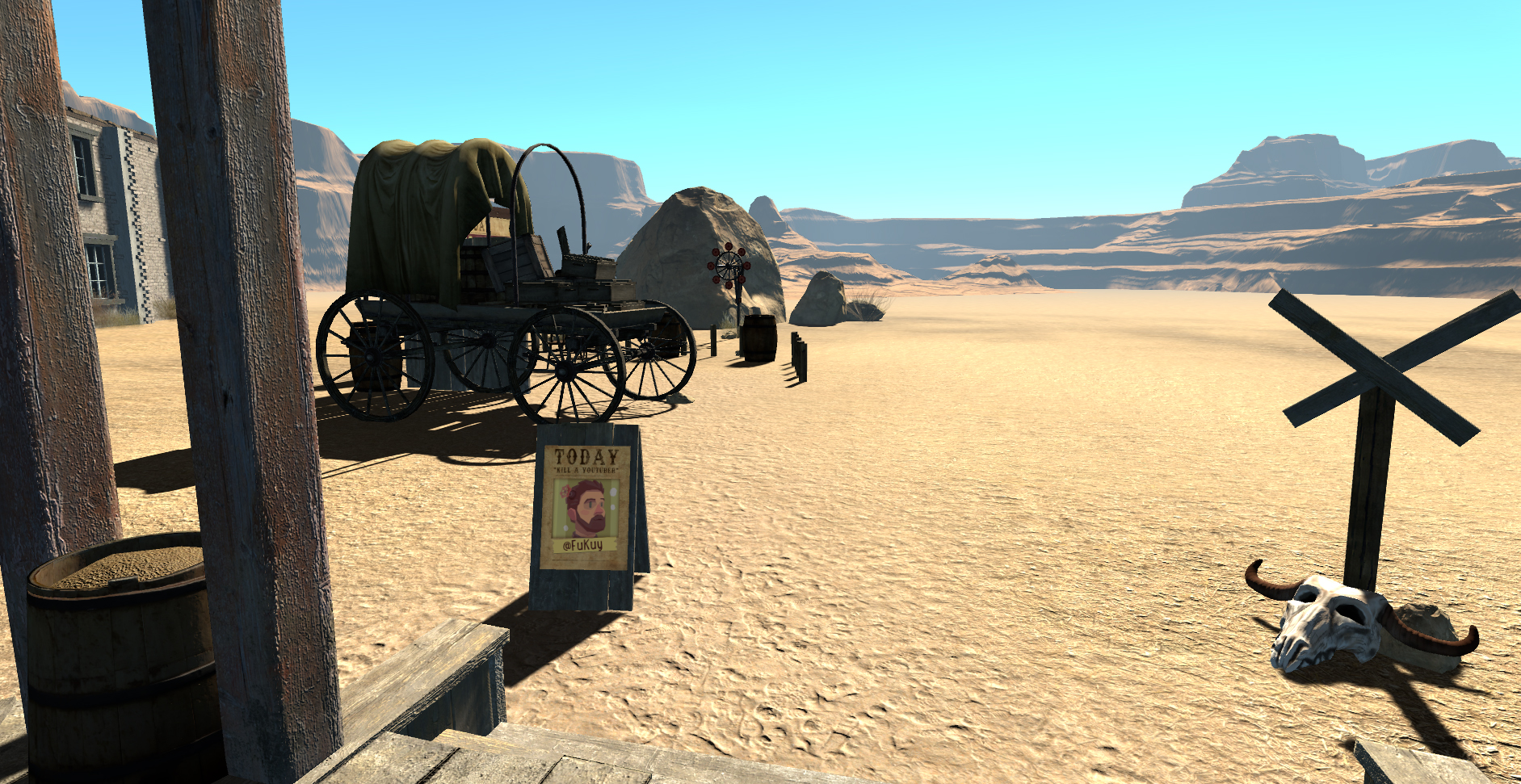 Once you reach your turn you will be able to duel the celebrity in a best of 2 rounds duel. We shortened all the duels to make the queue and the game go faster.

For this first edition we wanted to invite Samuel "Fukuy" Molina. He is not only an important Spanish influencer, he also helped us in the development on the game because he is a game designer and teacher too. Come and make him beat the dust.

Bug fixingLast but not least, this week we worked on the stability of the game and fixing some issues we've seen. Next you can find the complete changelog:
Bug: Fixed hitboxes on some characters
Feature: Event mode
Feature: VIP players (developers and other special players) will show a different poster
Fix: Lowered the level of some bots, maybe they were too fast ;)

Change: Shortened from 3 to 2 rounds per duel
As every week, we want to thank you all that are playing the game and we hope we will see you in 30 minutes.