Just this week we've released our first Brief Battles alpha demo! It's now available to download on Indie DB. We've also released a new trailer teasing 40 of the arenas that will be available in the full version of the game!
The new vid: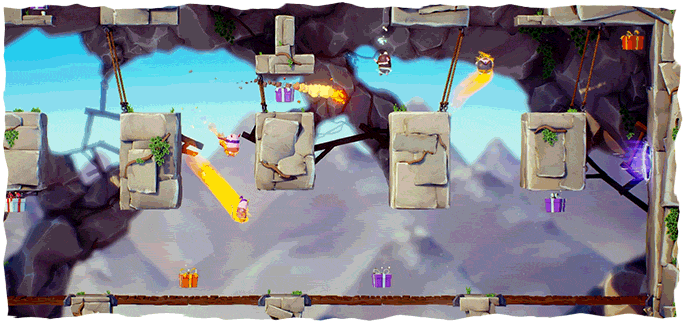 The demo:
This is a Kickstarter alpha demo to give you a tiny taste of the big butt-em-up picture of Brief Battles!
This demo includes:
Basics training (single player)
Classic Battle game mode (2-4 players)
2 arenas from each of the following regions

Precarious Peaks
Crystal Caverns
Frosty Fields
Wild Woods

6 pairs of super powered underpants to battle with
4 plump yet agile heroes to choose from
Guaranteed bugs (it's alpha after all)
The full game will include all of the above plus:
Classic Battle - Team game mode (3-4 players)
Hold the Gold - Classic & Bare Buns game modes (2-4 players)
Underpants Collector game mode (2-4 players)
10 arenas for all of the regions listed above
Tighty Whitie Targets game mode (solo or co-op)
Underpants Collector game mode (solo or co-op)
Butt-em-up Battles game mode (solo or co-op)
More heroes!
Probably not the bugs
See more on the Kickstarter page!
Be sure to check out the requirements and notes on the Indie DB download page: Indiedb.com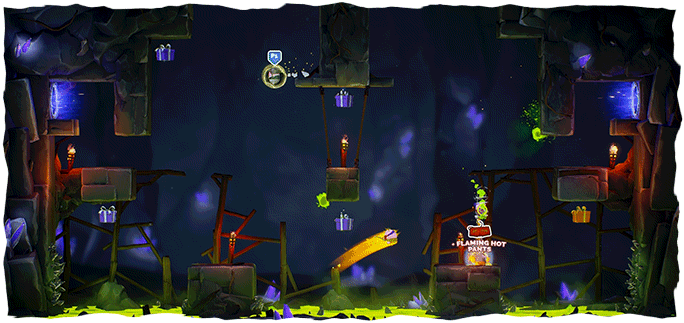 If you're keen to play and give feedback on the demo that'd be sweet.

😲
The first few days of Kickstarter are pretty critical, so if you like what you see/play, we'd love any support and spreading the word to friends, family, underpants enthusiasts etc
Kickstarter.com
Hope you have a blast!
- Andrew & Tim