#6 – Video ... !
Hello Brick It Fans! We would like to introduce you to our 6. official news. Again there is a lot of stuff we want to tell you. Among other things we will show you our first video!
video
Today we celebrate a small premiere. We created the first official Brick It video for you, in which we proudly present some new progress and the assault rifle in-game. Even though the weapon is not yet finished to 100% , it is already completely functioning and can be used for little battles.
Additionally you will see the first big building, or rather, the first big ruins in-game. We hope we can give you a feeling of how BrickIt will "feel".
cathedral
Extra to the video, we created some render images, if you want to take a deeper look at the ruins.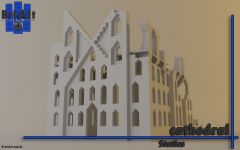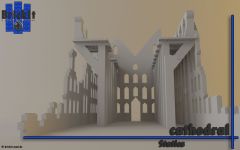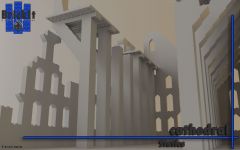 Mod of the Year 2008
Thanks to the numerous votes for our mod , we made it to the Top 100! Of course we are very happy about this achievement and ask you to continue voting for Brick It. Just go www.moddb.com and find our mod in the top 100 mods in the category "Best Upcoming" for the game Crysis. You can follow the direct link at the end of this news.
Developers needed!
We are still looking for Support in the 3D-area. If you would like to create models for BrickIt and you are familiar with 3d programs, you are welcome to join our mod. It doesn't need more than a simple post on our forum.
Of course coders and mappers are welcome, too.
That's it from us for today
Bye Bye
Your Brick It Team
Related Links:
- Brick It homepage
- "Mod of the Year 2008"
- newsletter
- forum