#11- Brick It Alpha Release!
Our Team decided to do something bigger for our fellow fans. Therefore we are proud to publish a first playable alphaversion of our mod.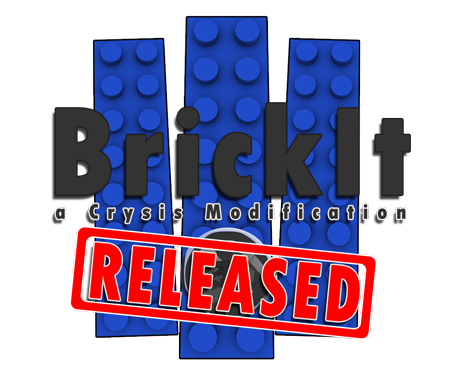 You will be able to play some different weapons plus 2 early Multiplayer maps, where you can test your skills. Of course don't forget that it is still an alpha you are dealing with, so bugs might be present. Also the current version is not very optimized yet.

Unfortunately we are not yet able to provide our own gameservers. We hope that we can open one for you in the next days. If you have a server, we would be very grateful if you change to Brickit.
So - what are you waiting for? Just try it out and tell us what you think! Your feedback is very important to us, as it shows us what we should be concentrating on in future.
All interested modders are welcome to play around with given elements and create some awesome maps.
We wish you a whole lot of fun for testing!
Your BrickIt team
Related Links: