Botlike is now available on Brightlocker and starts with a special limited offer.
The first 5000 supporters will get the game for 50 Gold, which is only about 5$.
You can even get some free Gold, through special events and offerings and spend even less on the game. So dont miss out on that chance.
How to get free gold on brightlocker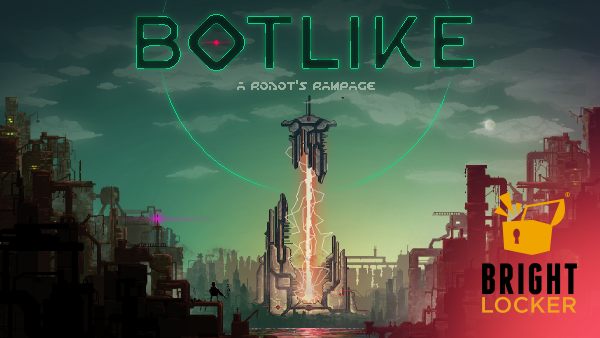 "BrightLocker is the world's first platform empowering developers to engage with their players for the life of a game, from idea to launch and beyond."

But we have other interesting rewards planned for our supporters and subscribers. There will be special deals, digital content like wallpapers and exclusive streams with the developers.
Make sure to check in as we are going to add rewards and content every few weeks.
Development progress of the game

On other news we all buckled down to get you the next big update as soon as we can. It will include the next big level which will be set on a scrapyard and will come with new mechanics, new enemys and of course a new boss.
5 new difficulty settings to adapt to your preferences and with the option to keep your current upgrades and play again on the next harder setting. And its going to be a extra tough challenge to master all of them, we promise you that :)
It will take a few more weeks, but we are already excited about it and looking forward to present it to you.