Update!
Have a preview of one of the bosses you'll be facing. One of Leyla's earlier creations. This giant pachyderm has bad intentions on his brain.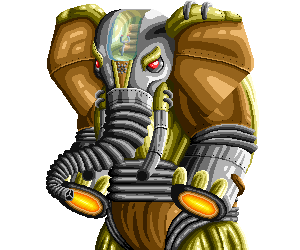 You'll be using both Leyla and the Juggerbot to battle the bosses putting your shooting and dodging skills to the ultimate test! Since we happened to be doing the cut scenes let's introduce you guys to another character.
Meet Reginald Velvet Codswallop! Did you know Leyla had an assistant this whole time? Yeah she didn't remember that either.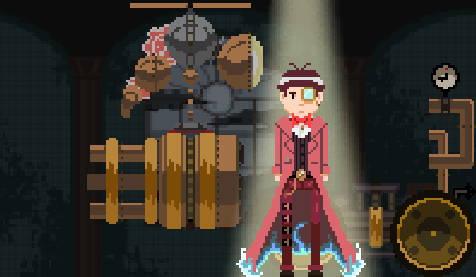 When the machines got loose Leyla's long suffering assistant Reginald decided this was his time to shine. Forever out of the spotlight he's yearned for recognition for doing basically all of the work. He's seized the opportunity and taken the most powerful of Leyla's creations for himself in order to stop her and steal all of her funding. Soon he will have his dreams realized, or will he?
We'll have a trailer launch with new gameplay footage very soon!
-Lawrence