We are almost there with the launch of the first version of Bondiola, and waiting for it we decided to create somo promo banners to promote the game. This is the first and basic banner: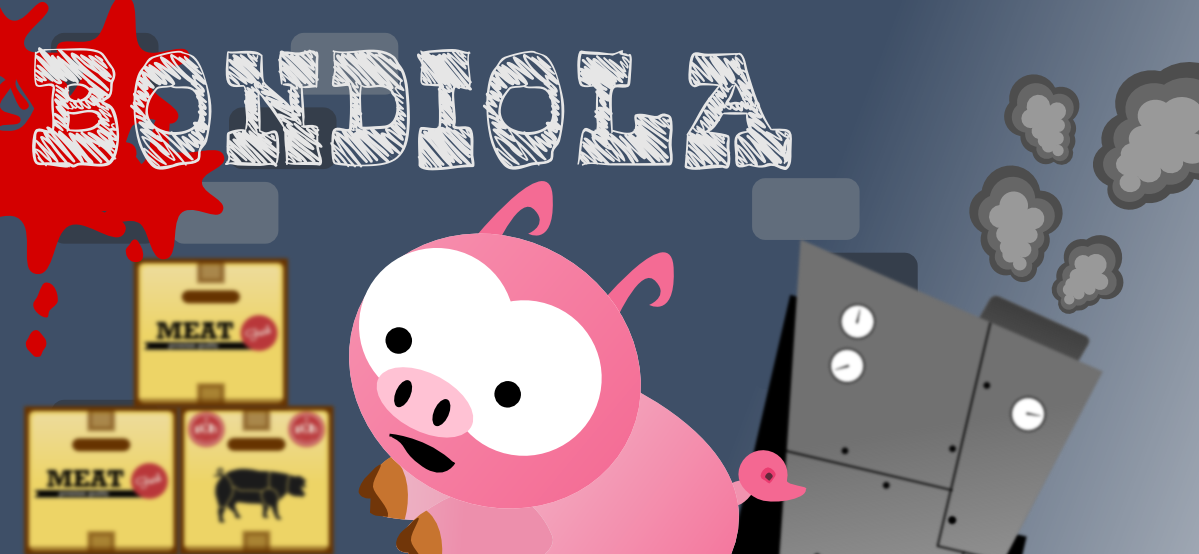 There you can see our main character, Bondiola, running for his life while this creepy machine tries to process him and turn this little cute pig into a juicy steak. Also this 3 boxes represent the gifts you can get during the game which will allow the layers to survive as much time as possible.
Also we created another little banner for facebook and social networks:

We wish we can have more news in the upcoming days!!!!!!! and remember, say no to vegetables!