D ay one, and we just scratched the surface on what we got in stock for Blue Portals. Unlike a few of the mods on this site, we already have at least 40% of this project completed. The campaign, the main focus and where you get to learn about the cubes, magnets, etc., will only consist of ten (10) Test Chambers. Why so short? Why not nineteen (19) Chambers like the normal Portal? Well, here is the logic. You get the ten (10) Test Chambers, five (5) Time Trial maps based off the Test Chambers, and a few maps that will take you far from where the Campaign takes place but relating in the same universe. I bet you're also concerned about the story behind it, aren't you? You're part of the Blue Portals Experiment in a brand new enrichment center. We would also like to say that it will not build off the franchise of Portal. So don't expect, "Cake is a Lie," "Cake will be served," "Weighted Companion Cube," etc. But instead, it will have its own 'franchise' of its own. It will have its own little jokes, revisit old devices (Mainly Button and Box), and yes; a new reward, too. Stay tuned.
So is there gonna be a boss? Ha! No. Planning out a boss takes a whole bunch of time, and I (Reepblue) still have to do that for my other project (Portal: Project-Beta). So the boss is going to be Test Chamber 10 on where you take everything you learned from the previous nine Test Chambers and apply it there.
You can expect that this series is for people wanting to get more out of Valve's Portal. We recommend you start playing Portal a lot before attempting Blue Portals, as quite a bit of thinking, skill, and speed will be needed. Before I conclude this articles here are three screen shots of the mod.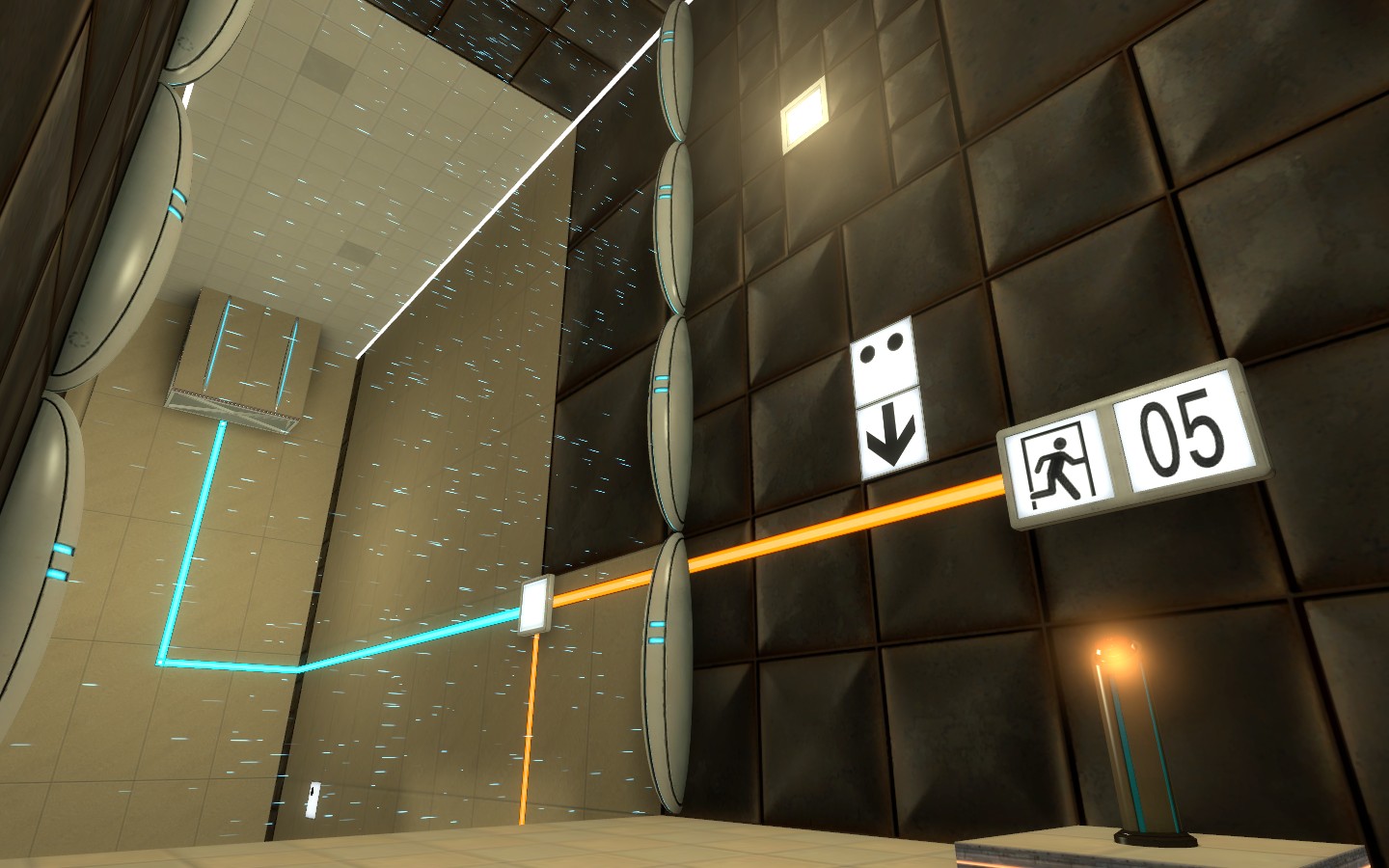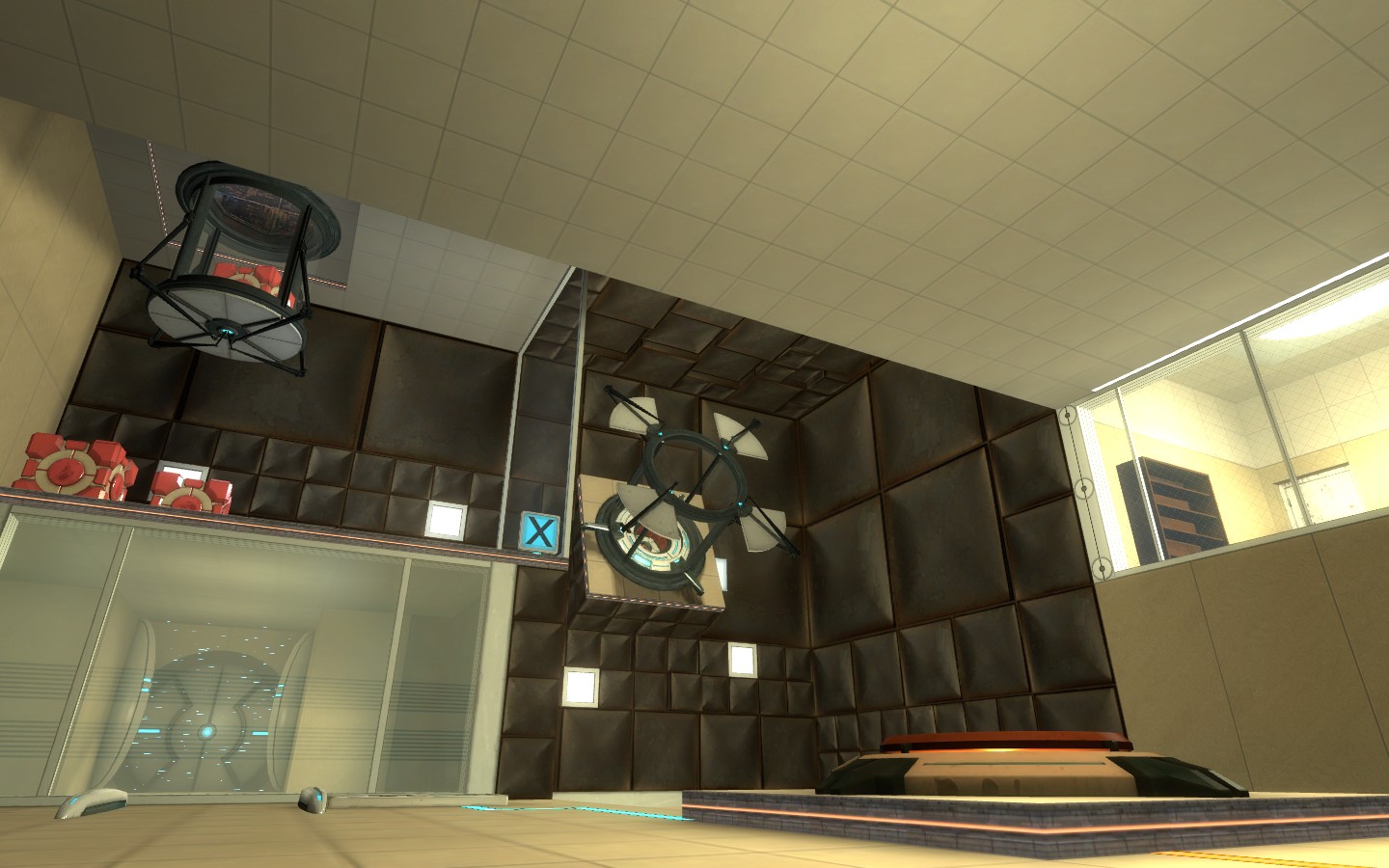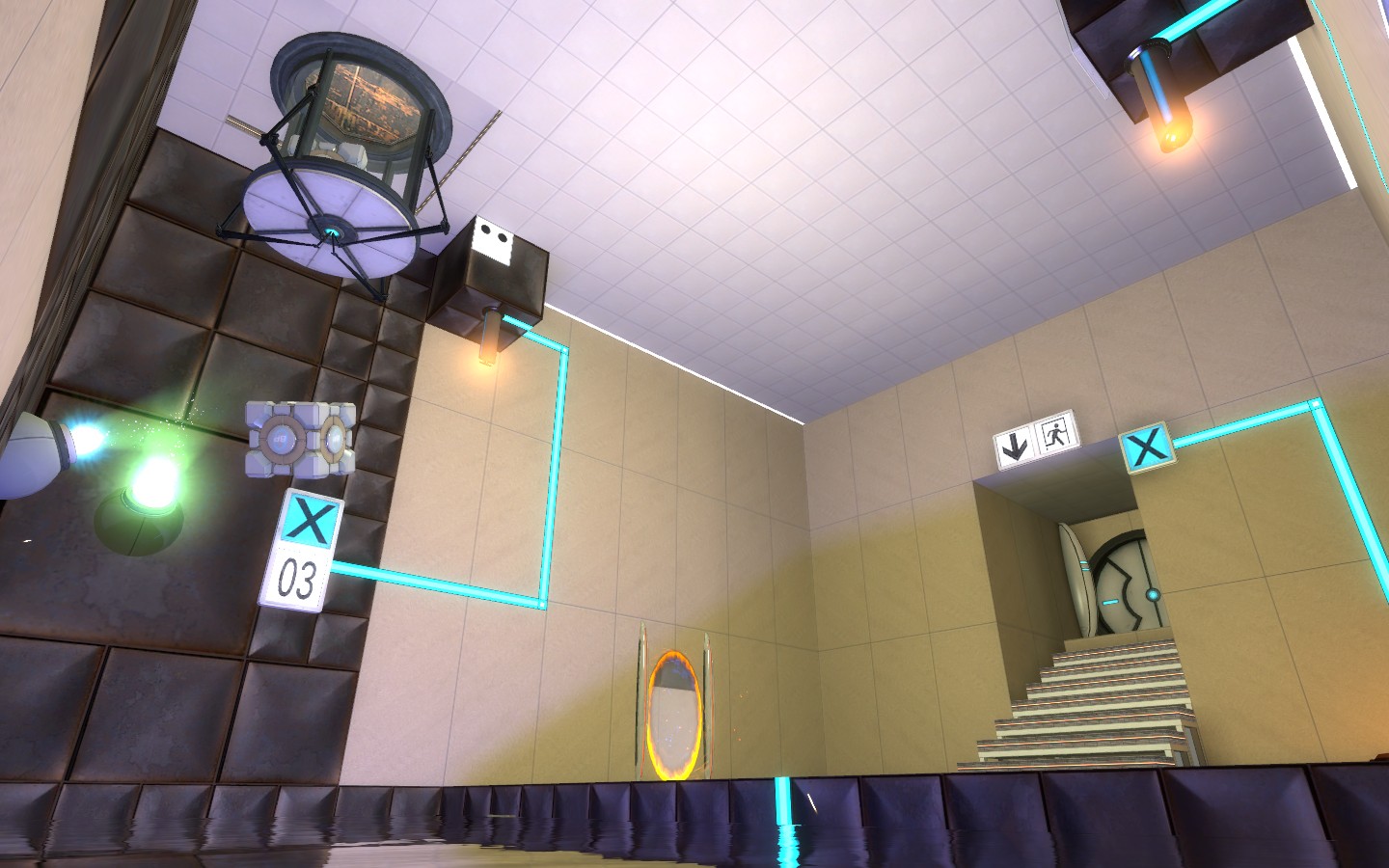 Thanks,
~Blue Portals Development Team