Hello, Everyone!
Welcome to the fourth development article, on my video game Dystopia!
This week I decided to share the development process of working on the storyboard for a future gameplay trailer, from the first rough sketches, to the final proper storyboard.
Thumbnails
1st Rough Drafts
Before getting too invested, in the storyboard I decided to start by doing really rough and loose sketches of what could be interesting to show, within a span of a couple of seconds, for the gameplay trailer, since the main mechanics, the enemy behavior, as well as some other obstacles the player can face along the entire gameplay, of the game.
I first took note of some of the guidelines I needed to strictly follow for this project and only after that I moved on to each sketch, leaving also a more simple caption, to help me understand what I wanted to portrait in each one of them, and to also help me later, when writing a more obvious and explanatory caption for the final storyboard.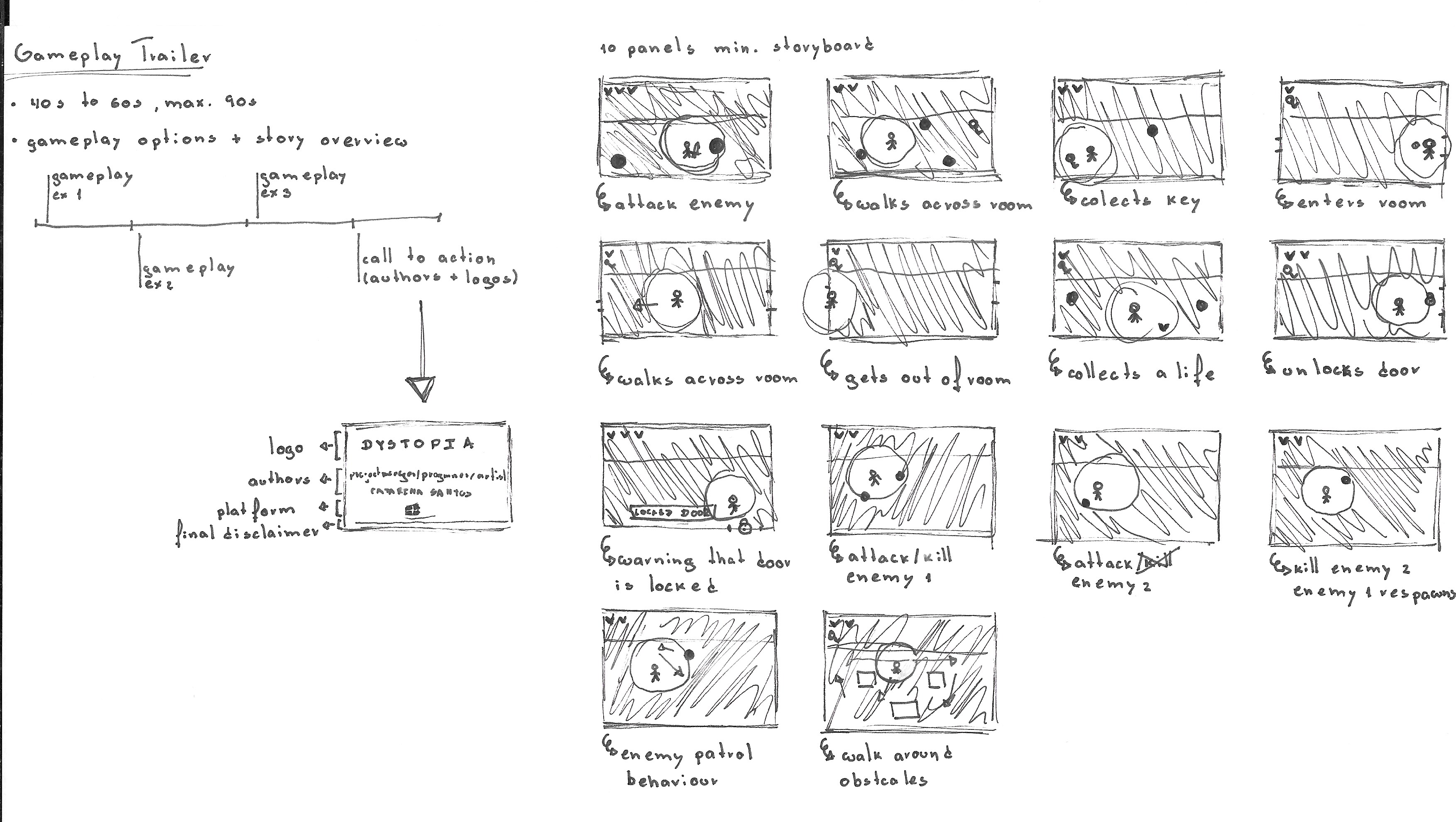 Final Sketches
Upon finishing the loose sketches I tried to work on the final sketches, as this is just for the storyboard and not like the final frames, with the final art or whatever, I decided to take advantage of the concept art I made previously, as well as the bullshot I made at the very beginning of this project to study the art style I'll be going for the game, and this definitely saved me a lot of time, while working in the actual storyboard.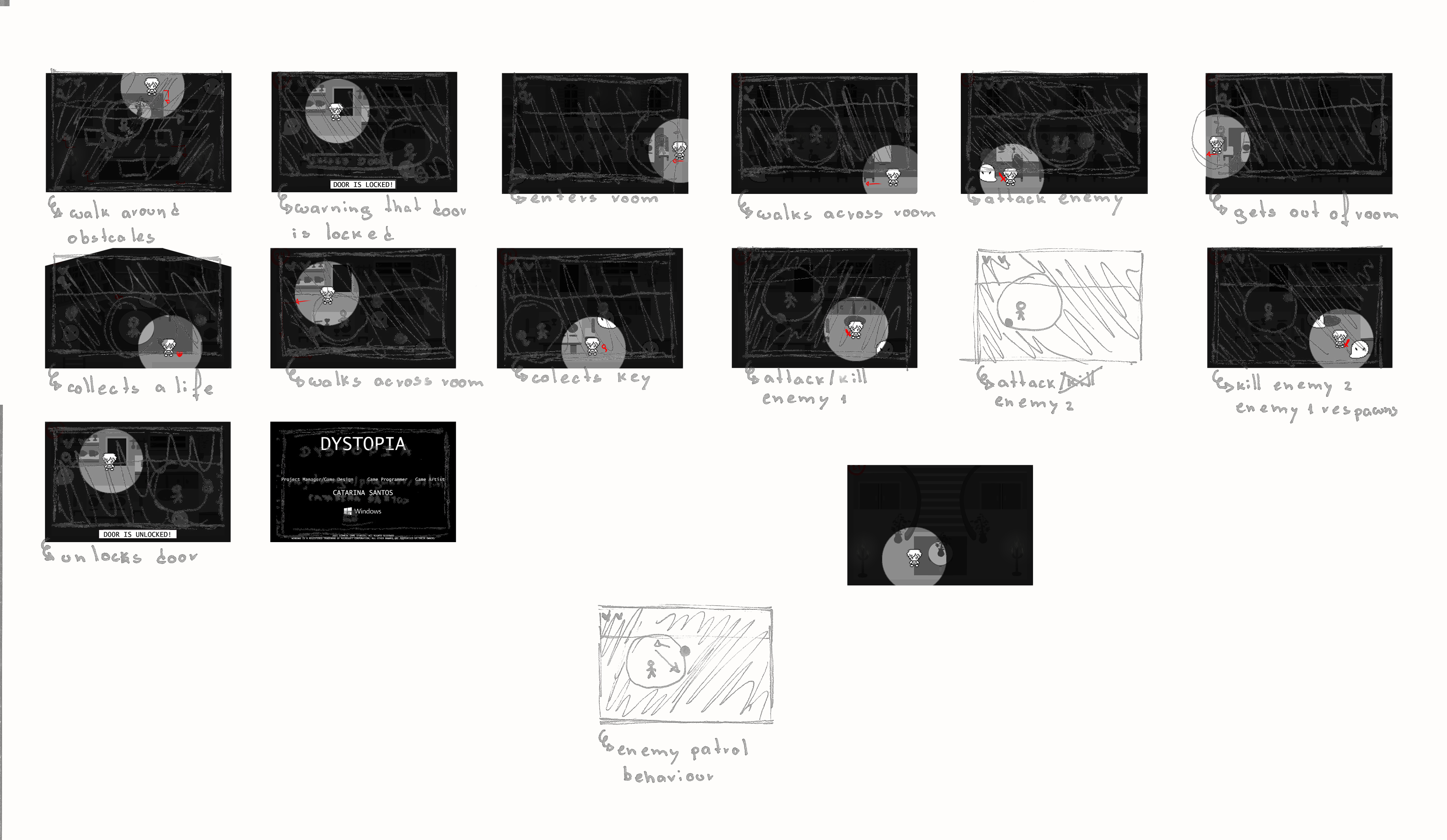 Storyboard
Rough Montage
Since the rough sketches weren't made with any order in specific and I was still quite lost, of to what order I wanted to present what in the gameplay trailer, I decided to grab the sketches and just play around with them on Photoshop, to set up the order of events for the storyboard, that will be presented in the final trailer.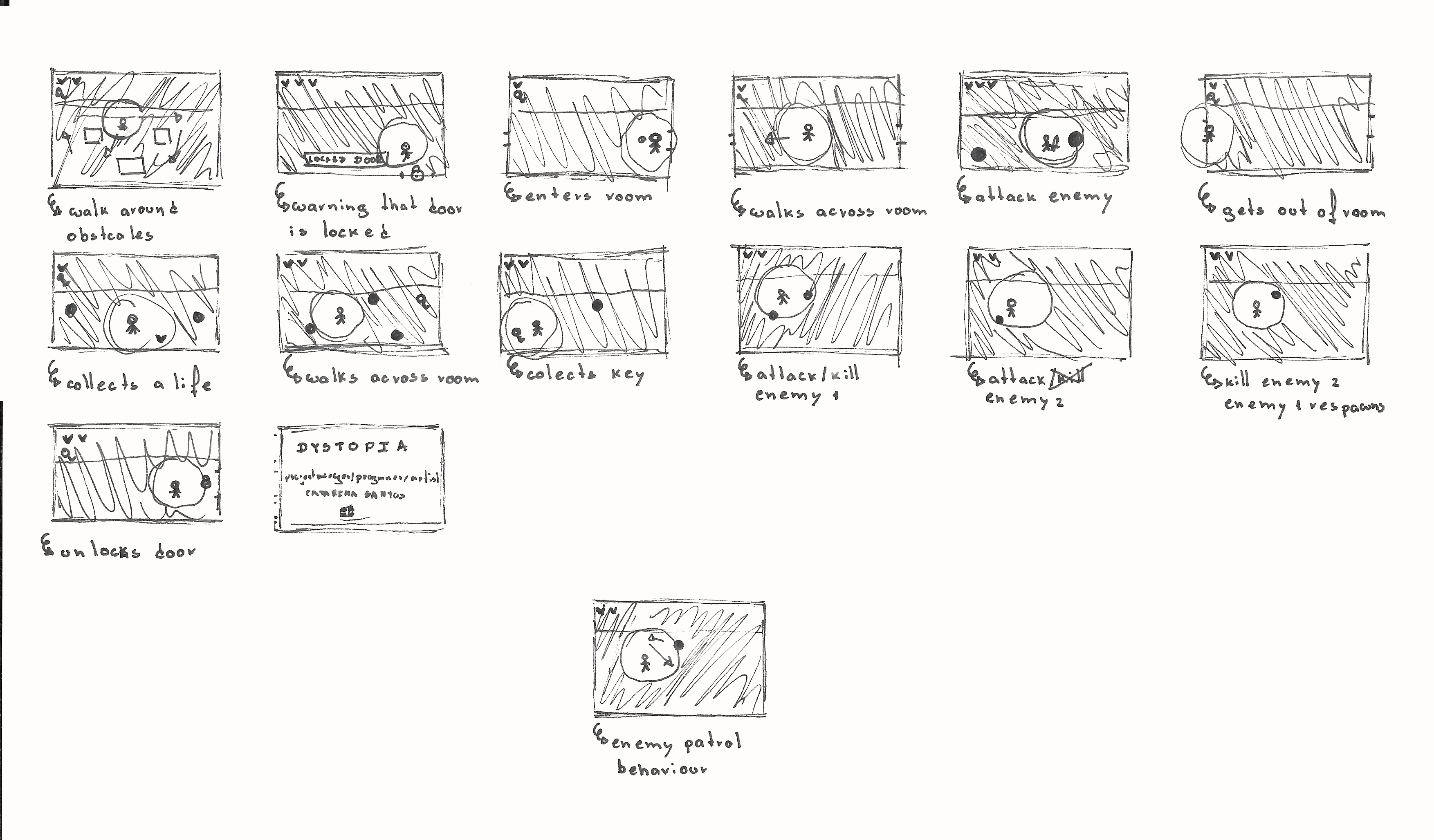 1st Storyboard Version
Following the rough montage I did previously, I did a first version of what would be my final storyboard, for a gameplay trailer, in this phase I not only organized the sketches following the montage, but also realized what kind of other scenes I would need in between, all with an already proper and direct caption, describing each scene.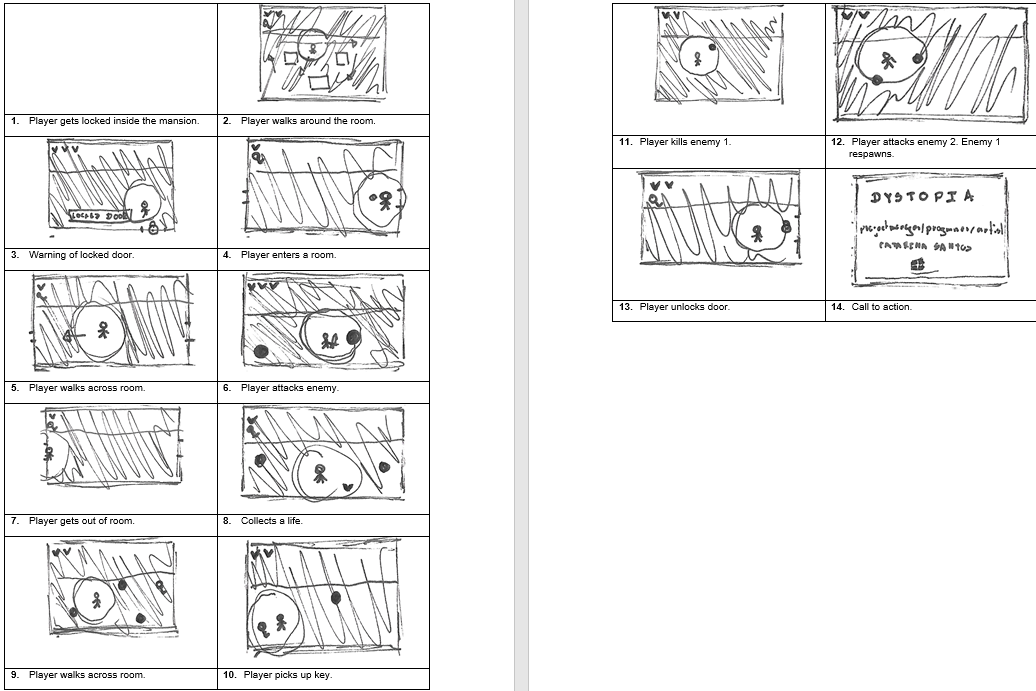 Final Storyboard Version
Lastly, I got the final sketches from previously, and replaced the rough ones for the final and reviewed the captions, to make sure that everything was explained briefly, but objective and clear enough, to understand the goal of each scene.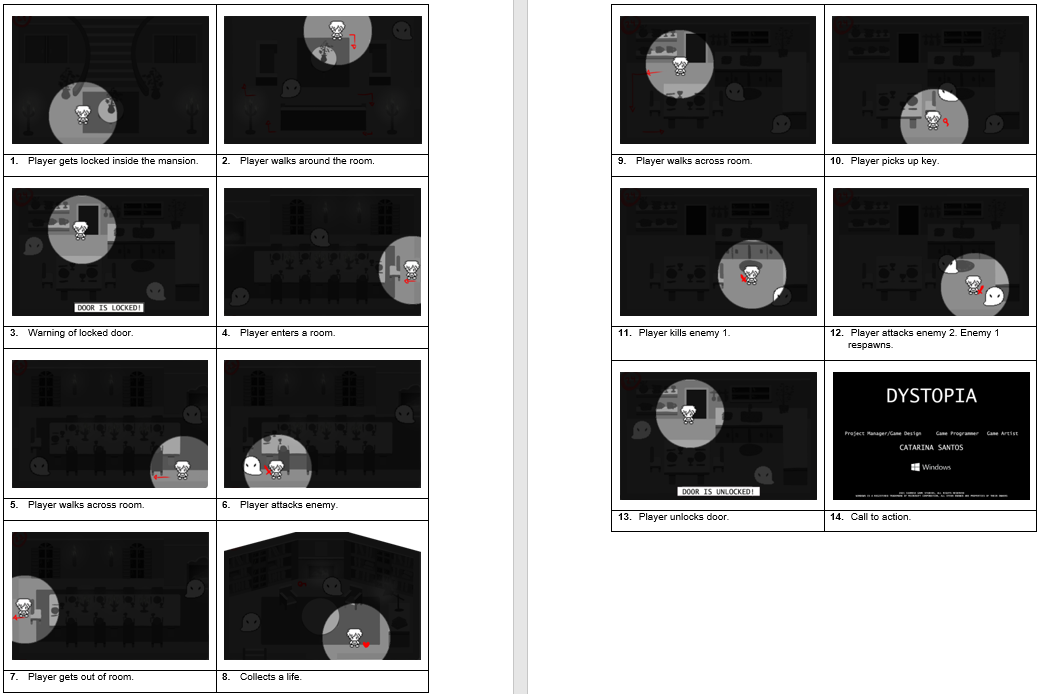 Alright, hope to see you all next week with a new blog and more exciting stuff in the works!