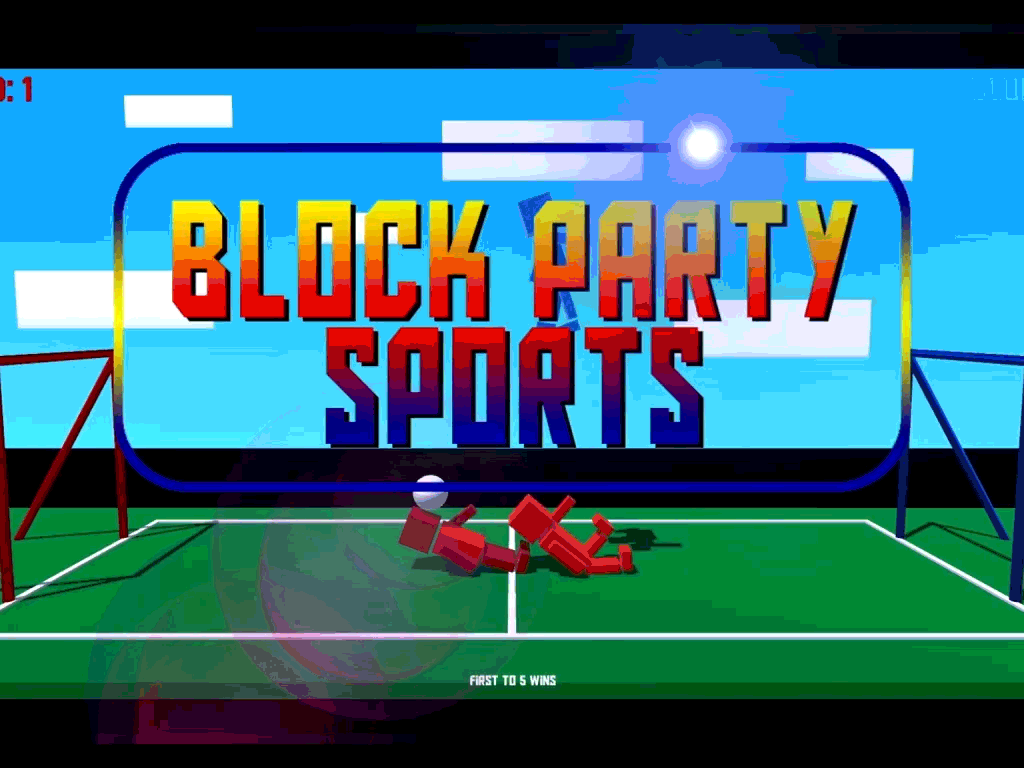 Block Party Sports
New Demo v.95 for PC/MAC
The PC/MAC demo includes an awesome new game type, Boulder Dodge!
Do your best to avoid the flying boulders and survive the longest on the platform.
Ram into other players and knock them into boulders to be the last one standing.
v.95 Updates include:
-better boulders
-increased boulder min speed
-boulder dodge now ends correctly every time
-boulder dodge end sfx don't repeat
-universal physics update for soccer and boulder dodge
-main menu soccer models
-updated controls
Get the PC demo here:

Get the MAC demo here: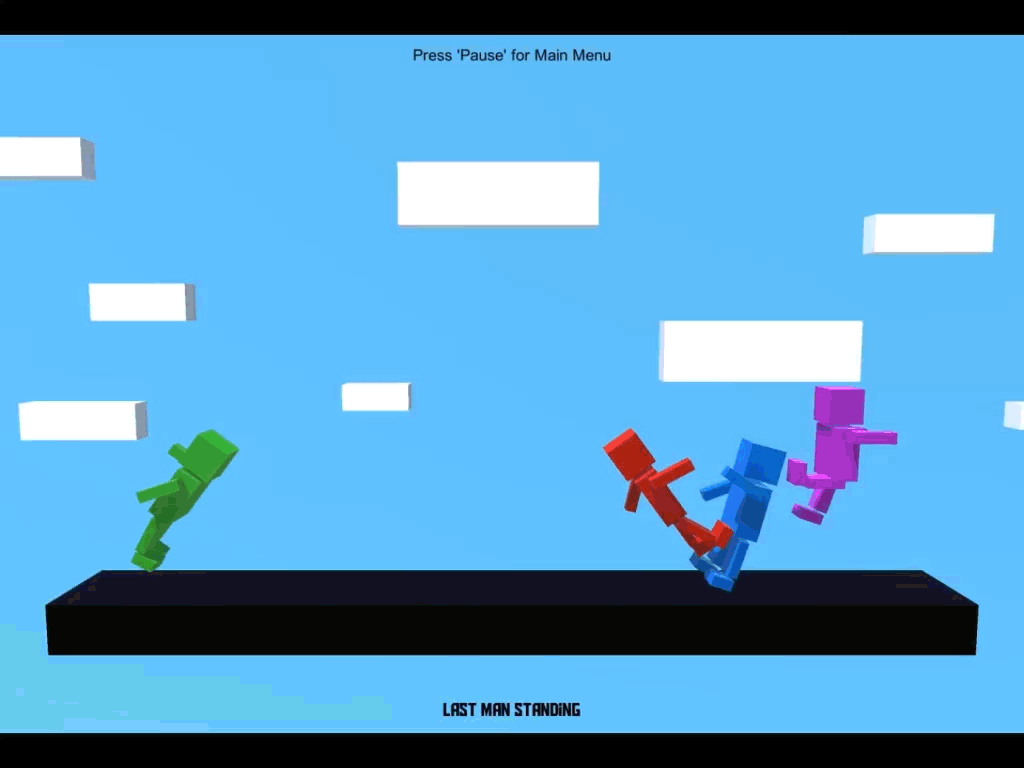 Full Game Will Feature
Soccer: Most know it as football! Classic struggle to kick the ball through the goal.
Super Soccer: This game features more players and random effects! An instant classic.
Outlast: Fight other players to be the last man standing. Platforms fall after random seconds.
Boulder Dodge: Evade boulders and be the last man standing. Very funny.
Football: Kick the ball to the goal line or through the posts for more points.
Basketball: Classic basketball action. The ball will probably go flying everywhere.
Volleyball: Beach sports fun while protecting your side and scoring on the other over a net.
Hockey: Similar to ice hockey with a floating disc and player discs.
More games on the way!
Vote on Steam Greenlight
Block Party Sports is almost to the top 100 on Steam Greenlight.
If you enjoy the demo, please help by voting 'YES'!
Vote 'YES' here:
Check out Block Party Sports on IndieDB: